Back
10 years of schneider+schumacher in China
22.12.2022 - Notes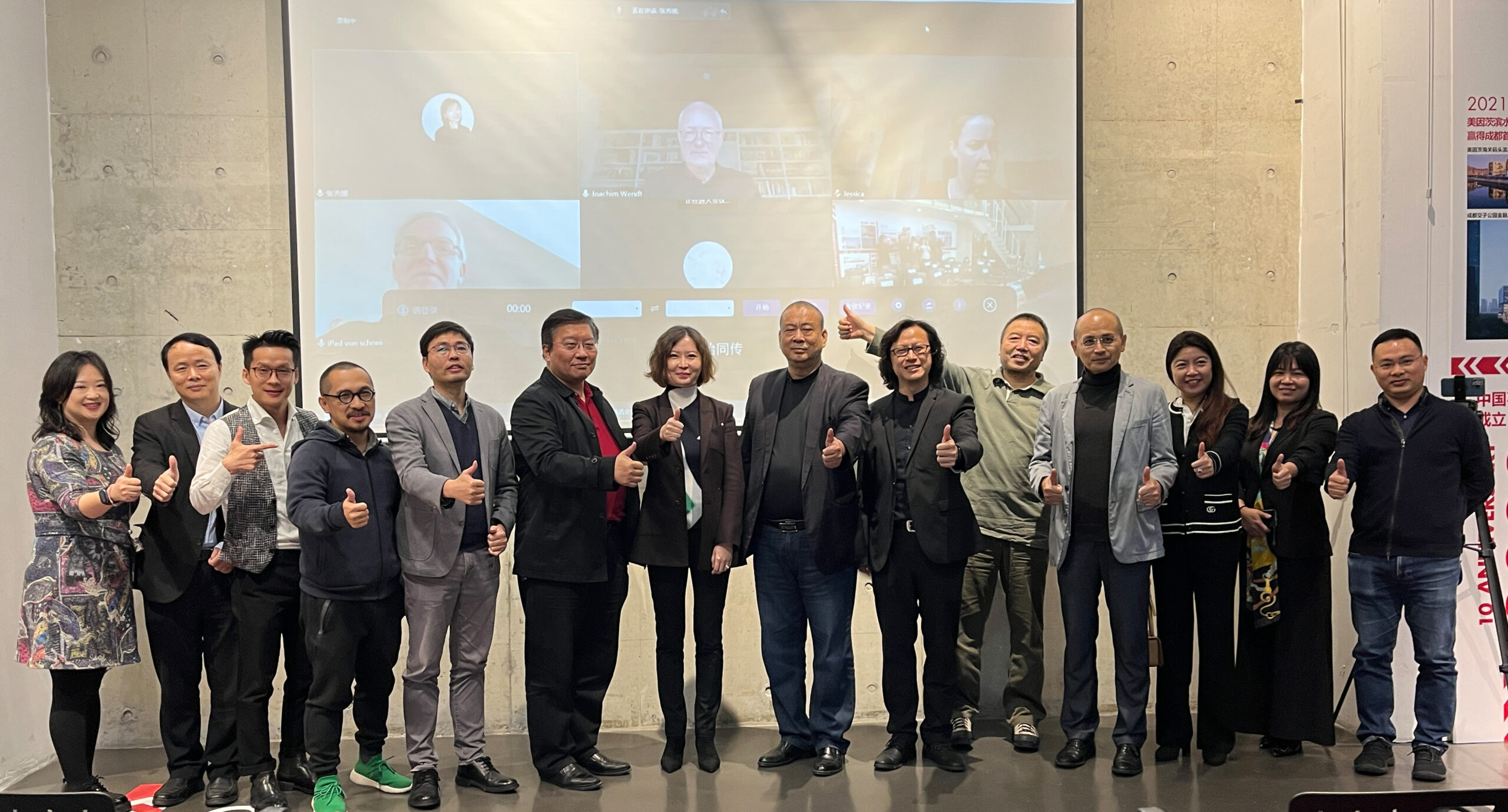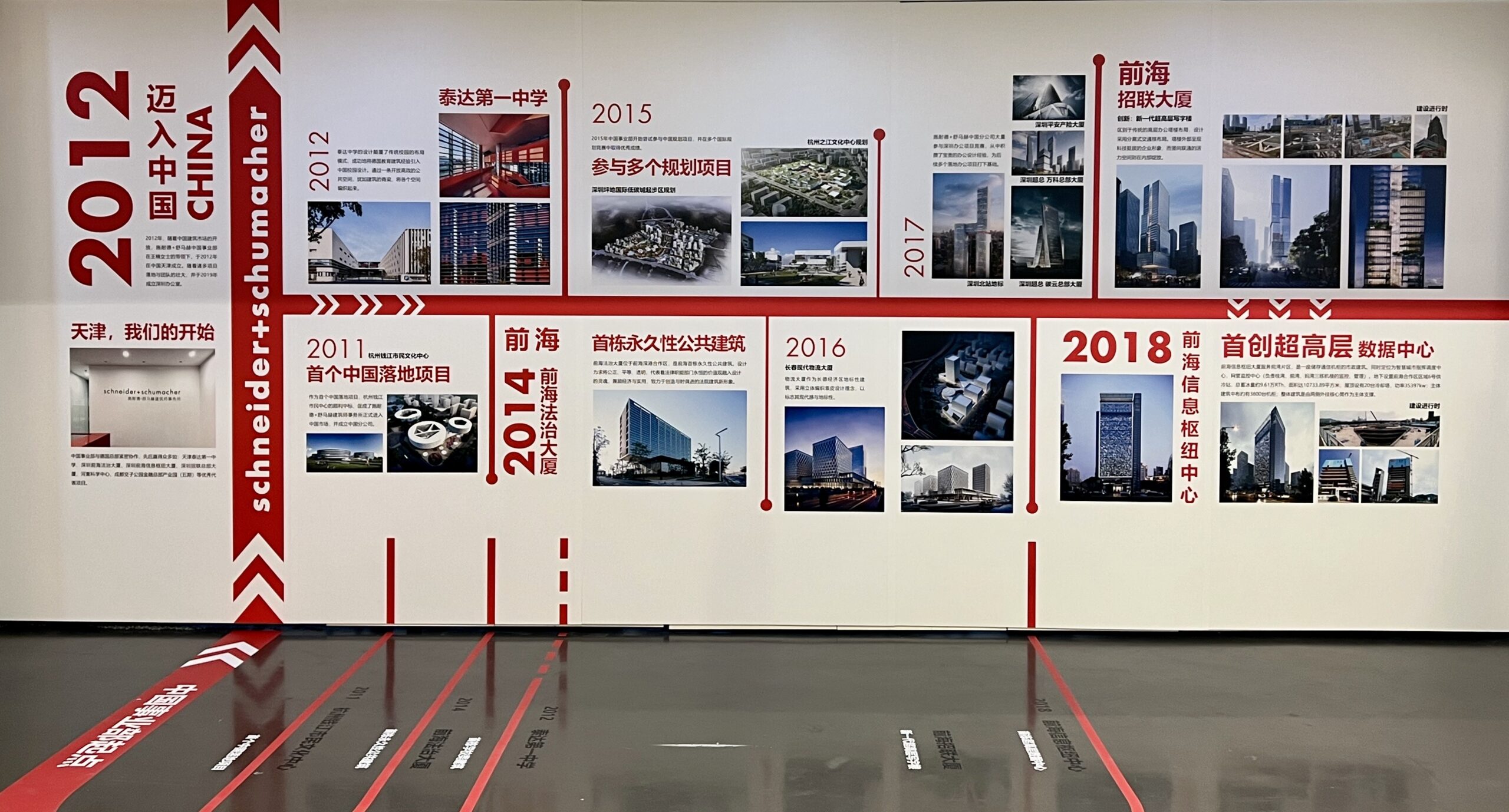 schneider+schumacher's office in Tianjin was established in 2012, under the direction of Nan Wang. In Shenzhen, where a further office was opened in 2019, the Chinese team celebrated the 10th anniversary among invited guests with an exhibition and a discussion panel – joined by Michael Schumacher and Joachim Wendt from Germany, the office's managing directors. The celebration was punctuated with lively discussion about the experience of working in both China and Germany.
Teda High School in Tianjin, the first building to be designed by schneider+schumacher in China, was completed in 2017. The Justice Center in Shenzhen followed two years later. Projects currently under construction are the Zhaolian office tower, the Shenfang Park research building, and TCC – the world's first high-rise data center. Other projects, such as the twin high-rise towers in Chengdu are presently in the planning phase.
"We are a fully functional architectural office, but we coordinate closely with Frankfurt – especially on design issues. Face-to-face communication is very important for this, so we are in regular contact via video conferencing," commented Nan Wang regarding the international collaboration. "Despite good online communication, we are very much looking forward to the prospect of soon being able to meet each other in one office on site again – as we did before the pandemic – and enabling team members to work at different locations again," added Joachim Wendt.