Back
Breaking ground ceremony in Wildgarten
23.02.2023 - Notes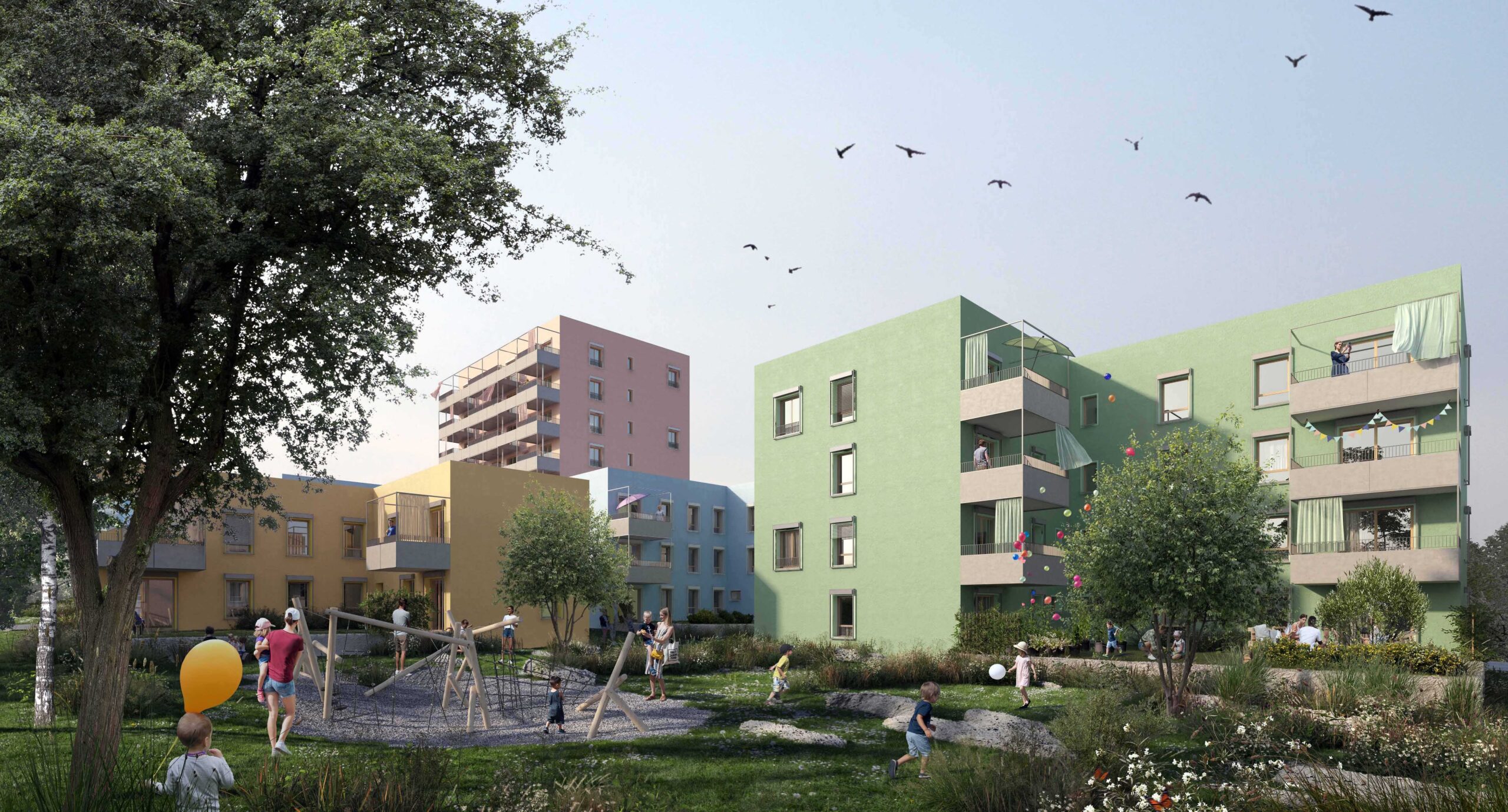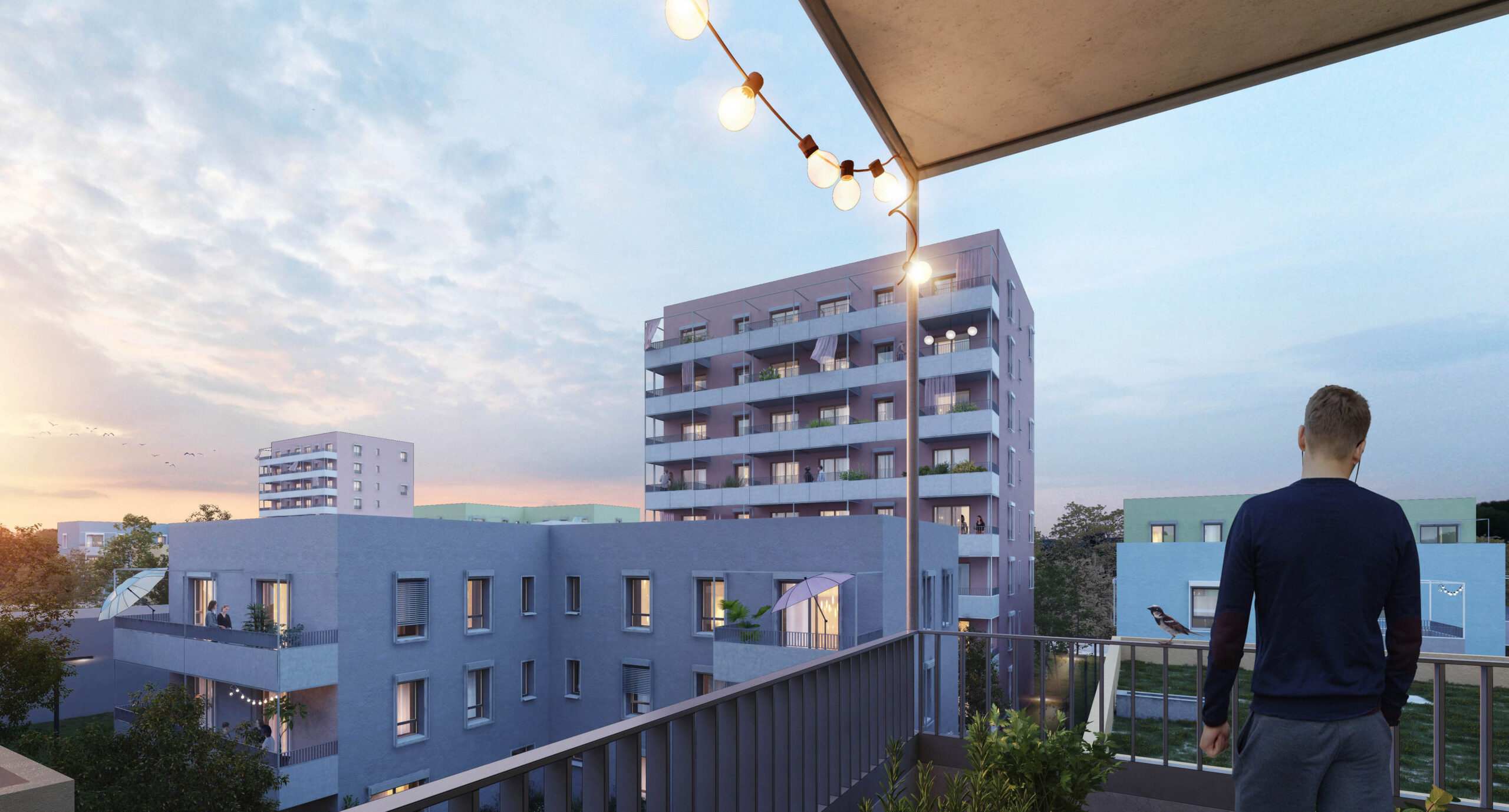 At the beginning of February, a symbolic spade was turned in the new Wildgarten residential district. On the Rosenhügel, in Vienna's twelfth district, construction of 14 residential buildings is now underway – planned by schneider+schumacher Wien as general planner on behalf of ARE Austrian Real Estate, with Gerstl Bau as general contractor for the construction work. The two- to eight-storey buildings are being constructed in sustainable monolithic brick with reinforced concrete ceilings. Exterior walls are 50 centimetres thick and consist of bricks with internal thermal insulation made of mineral wool. In close cooperation with the brick manufacturer Wienerberger, the world's first two buildings with eight full storeys are being built in monolithic brick construction with integrated thermal insulation, in which the supporting structure above ground is made entirely of ceramic brickwork.
The project on the two construction sites 5 and 7 has already been pre-certified for a silver "klimaaktiv" award, due to its sustainable construction method. The colour concept across the building sites envisages a pair of colours for each of the five house types (L, ML, MS, S and XS) with colours alternating in the base plaster and the window reveals, which will make the 14 brick apartment buildings recognisable as a single unit. Urban planning is by the Spanish office Arenas Basabe Palacios. With their 157 apartments for rent, they have now completed the new Wildgarten urban district, which will comprise a total of 1100 residential units.
Picture right (copyright Markus Schieder): Taking up the spade were (left to right): Till Noske (ARE), Martin Nikisch (ARE), Eckehart Loidolt (schneider+schumacher), Vanessa Rausch (Wienerberger), Wilfried Zankl (District Head of Meidling), Reinhard Egger (Gerstl Bau), Gerd Pichler (ARE).
Visualisations: schneider+schumacher | expressiv