Back
Architecture Yearbook 22/23
12.12.2022 - Notes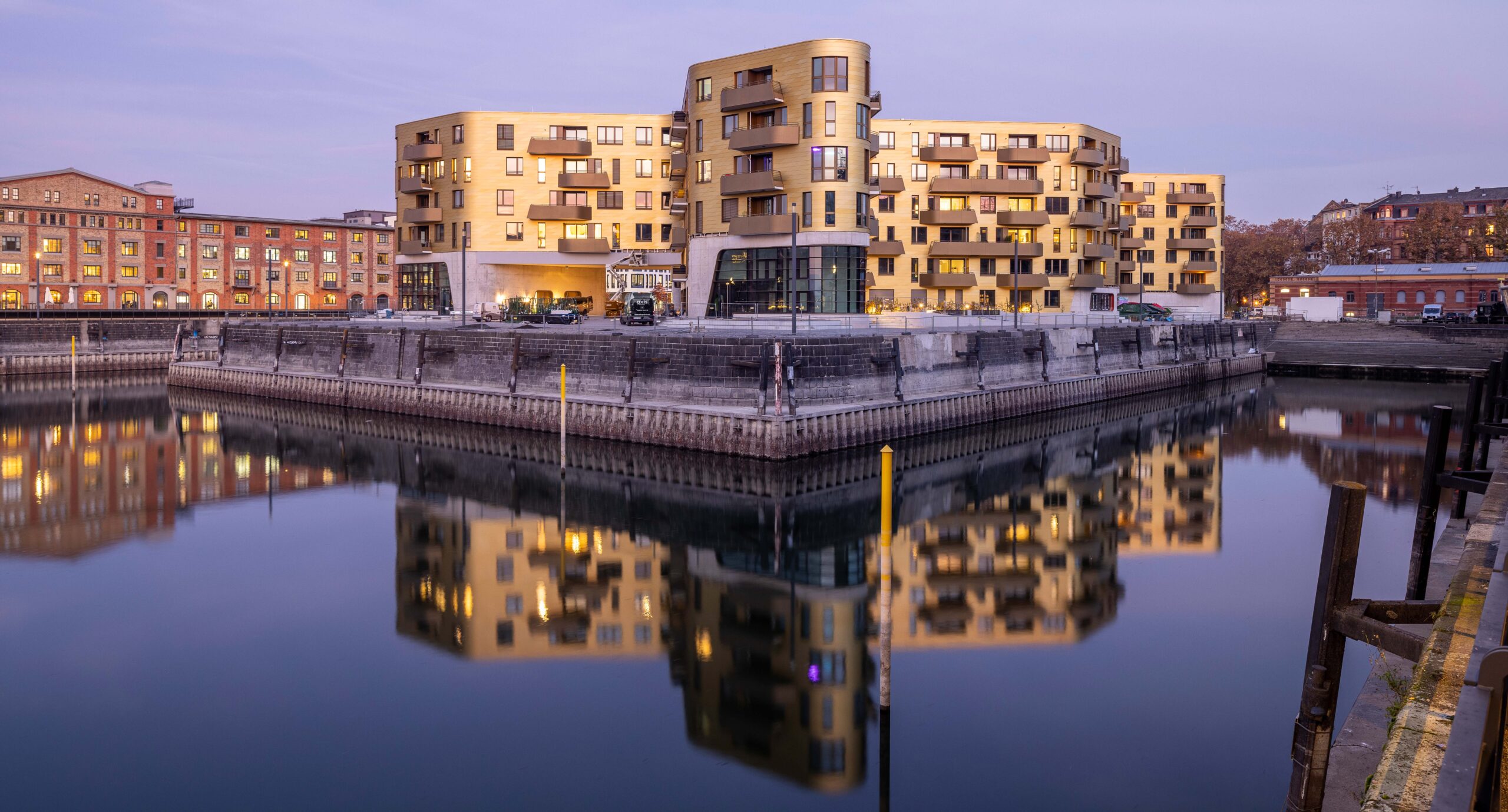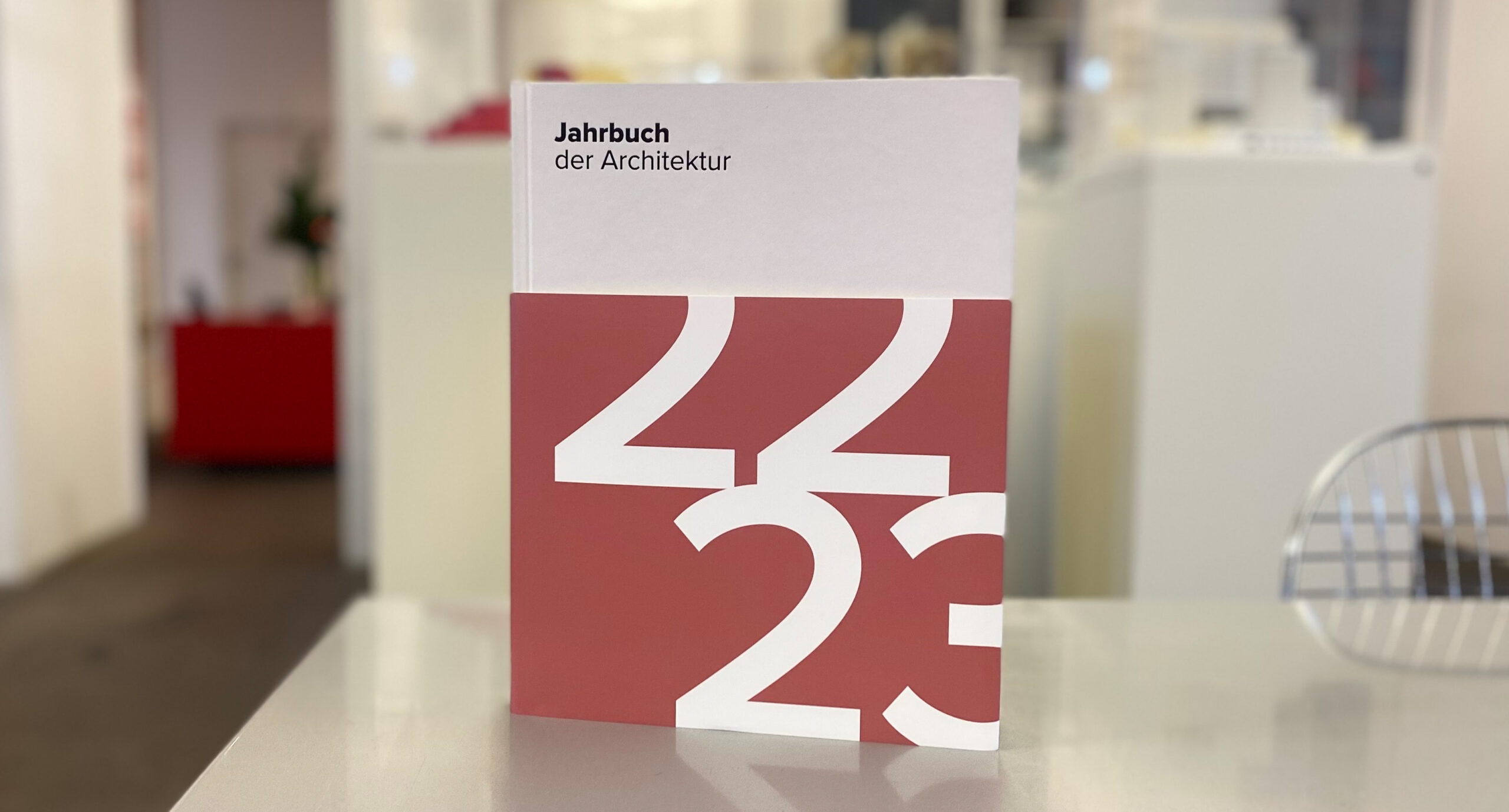 Every year, the "Jahrbuch der Architektur" (Architecture Yearbook) published by Deutscher Architektur Verlag offers its readers an overview of contemporary building culture, always with a changing focus. In around 300 pages, the recently published "Yearbook of Architecture 22/23", presents 44 outstanding projects in four chapters – Culture and Infrastructure, Working, Education, and Living.
Among the housing concepts presented in rural and urban areas, is the residential building PANDION DOXX. Located on a harbour quayside site surrounded by water on three sides, schneider+schumacher and bb22 have created a new landmark in Mainz Harbour for PANDION AG: a shimmering gold building with a double-X floor plan. 168 apartments with underground parking and spaces for gastronomy and commerce enrich the new quarter.
The book costing 70 Euros is available in bookstores: ISBN 978-3-946154-69-3.