Back
Major construction sites in Shenzhen
15.03.2022 - Notes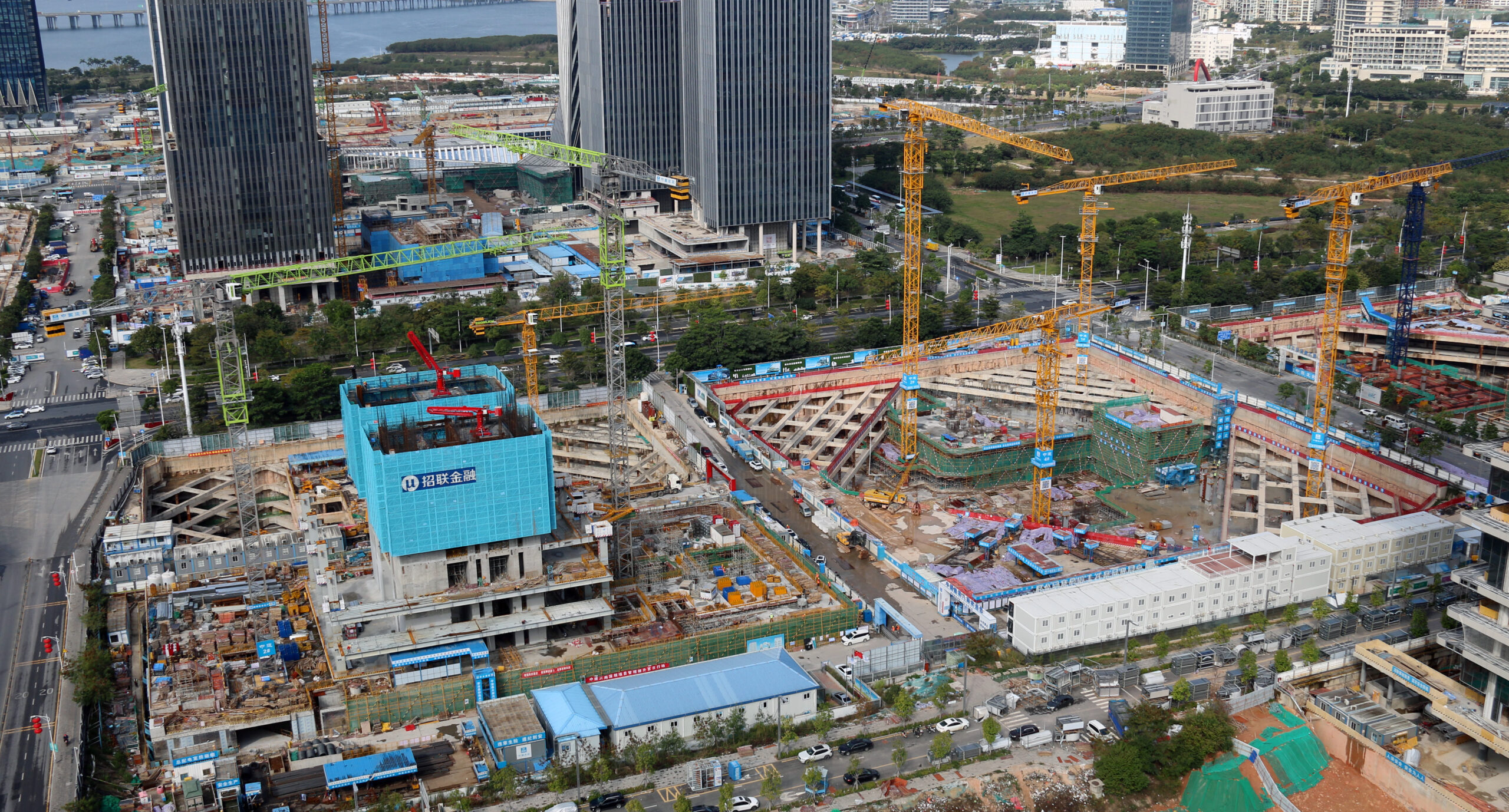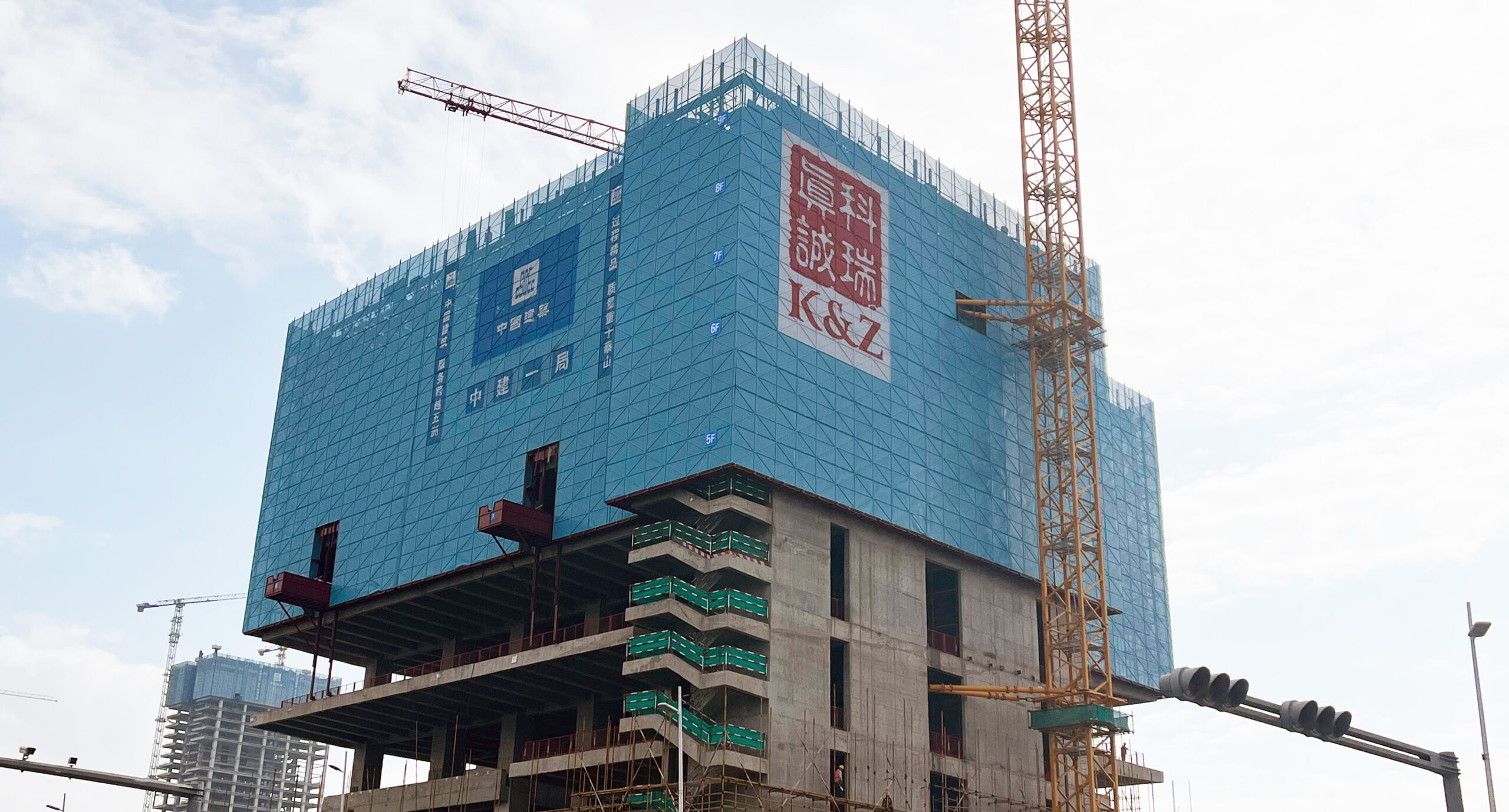 In Shenzhen, the Chinese metropolis bordering Hong Kong with a population of more than 17 million and one of the fastest growing cities in the world, three projects designed by schneider+schumacher are currently under construction.
Nine floors are already completed in the Zhaolian office building (photo above), which will eventually be 180 metres high and house the headquarters of a financial services provider. The office tower will have a clear-cut façade on the outside, while a dynamic approach to stimulating communication will be central to the design of the interior.
The TCC (Qianhai Telecommunication Center) which, at a height of 112 metres is due to be the world's first high-rise data center, is growing apace. Beams and slabs have already reached the 10th floor (photo, top right). The building's plinth, already clearly visible, will house a post office and a spacious inviting lobby. The majority of floors will provide space for up to 3,515 mainframe computers.
On the major construction site at the Shenfang Park research building (photo below right), one section already extends as far as placing steel columns at third floor level, and another section has reached the ceiling slab of the second floor. The building, up to 120 metres in height, will provide some 200,000 square metres of space for laboratories and offices – as well as exhibition areas, meeting rooms and leisure facilities.