Back
Transforming world heritage
26.01.2022 - Notes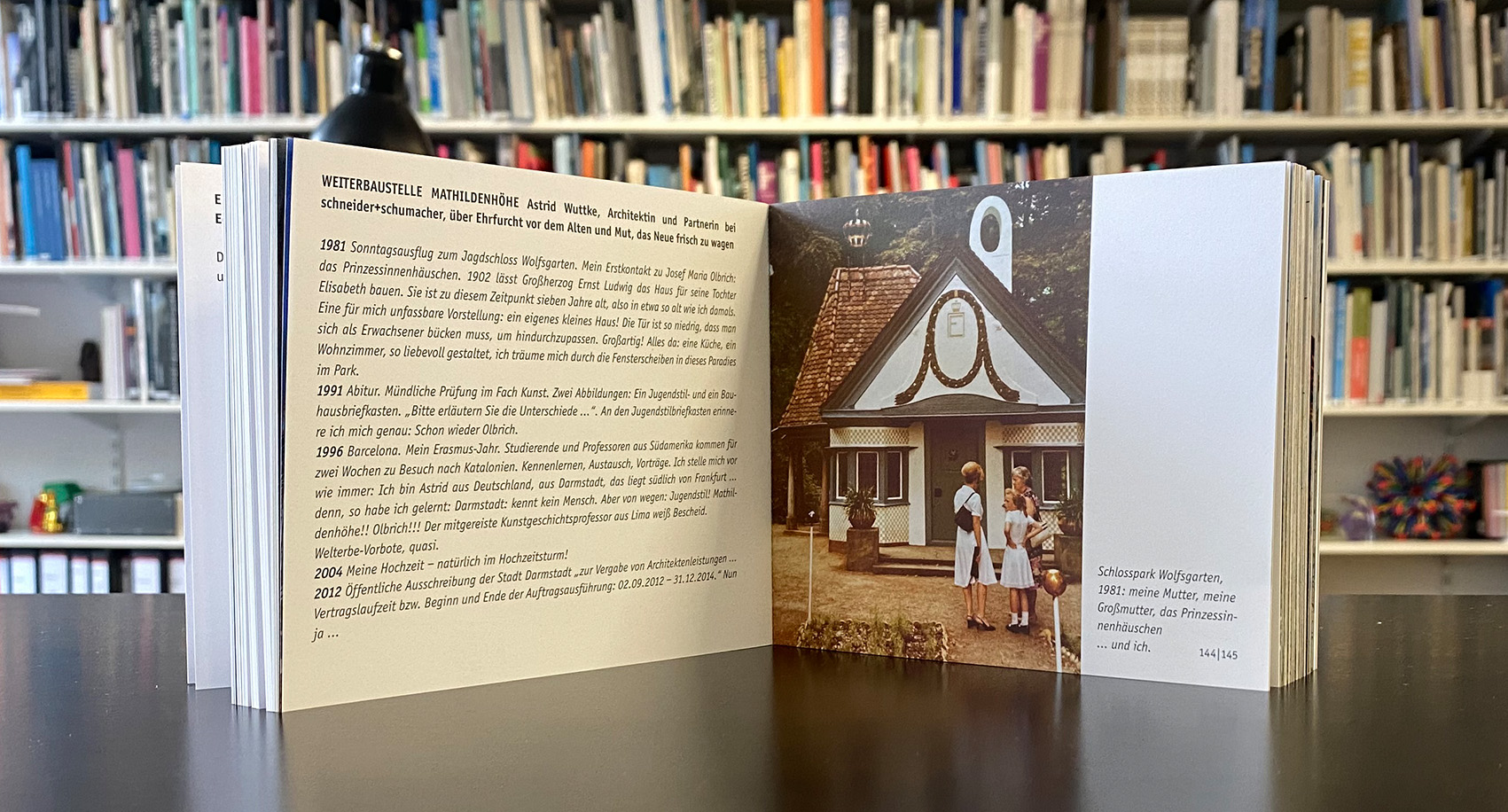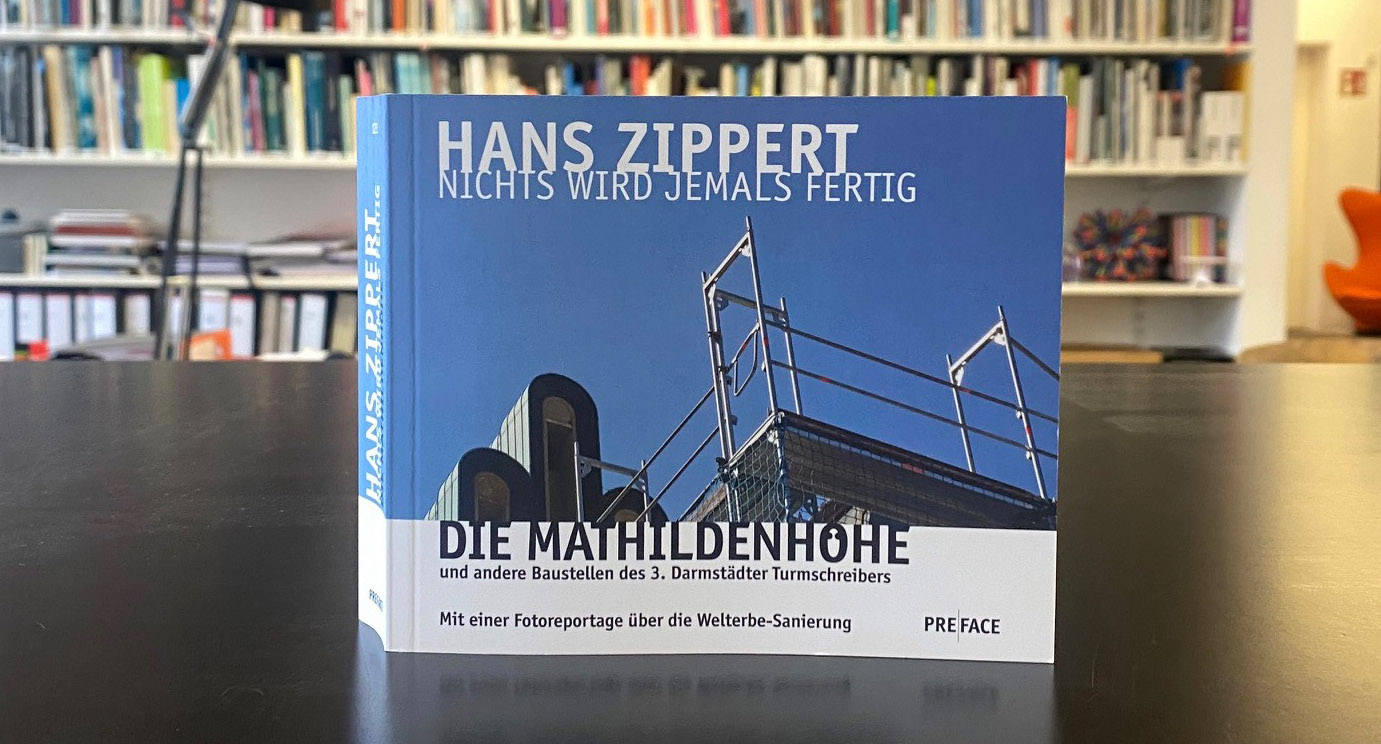 In December of last year, the third Darmstadt Tower Writer's book was published. This time it is entitled: "Nothing will ever be finished." With pictures by Darmstadt photographer Ute Döring, and compiled by Gerd Ohlhauser, the satirist and journalist Hans Zippert has written about Mathildenhöhe and other construction sites. In addition to describing the extensive measures undertaken in the building, the pictures focus in particular on the people who are implementing the project.
Astrid Wuttke (partner at schneider+schumacher) has also contributed a very personal article: "Transforming Mathildenhöhe: About reverence for the old, and summoning the courage to venture something new." We think it's well worth reading! The book is available in stores or at schneider+schumacher.
The sponsors 'Förderkreis Hochzeitsturm' have been offering writers the symbolic office of Darmstadt Tower Writer for several years now. The literary scholarship is awarded every two years, and lasts for one year. The scholarship is primarily intended to inspire literary interpretations of the Wedding Tower on the Mathildenhöhe site, which has been designated a UNESCO World Heritage Site.