Urban planning
The United Nations predicts that by 2050, 70% of all people will be living in urban areas. Among the major challenges we face in the future is how to design cities with a flexible and functional infrastructure that ¬– despite their high density – promote health and a good quality of life, and ensure residents can actively participate in this design process. We are working on concepts of how we want to live in the future.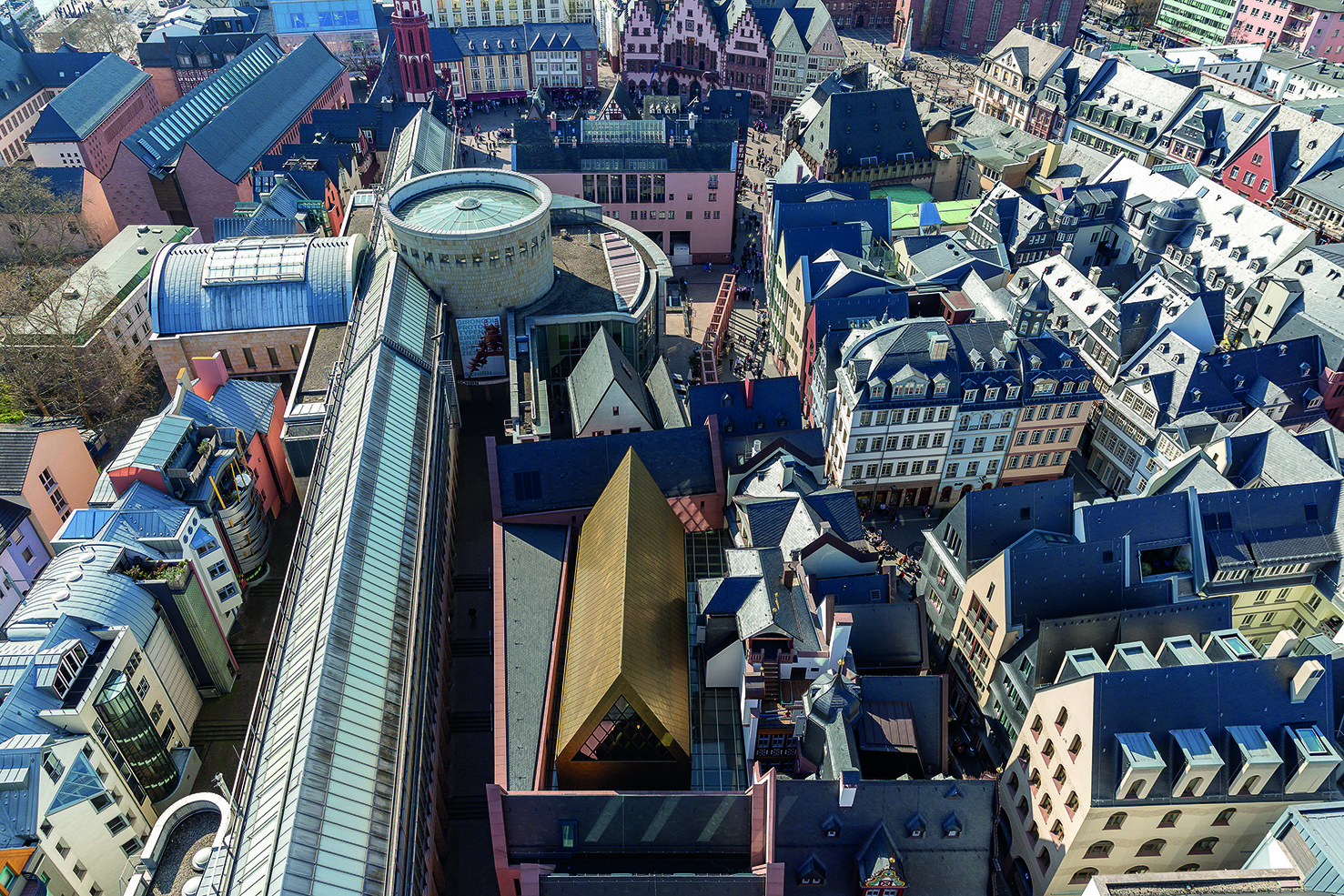 Project architects for Dom-Römer
Reconstruction in Frankfurt's city centre has succeeded in creating a lively neighbourhood for city residents and visitors alike. Following the master-planning phase, in 2012 DomRömer GmbH appointed schneider+schumacher as project architects to coordinate overall planning for the area. In this role, it was not schneider+schumacher's remit to design or plan any of the 35 new and reconstructed buildings, but rather to act as an interface between the client and the architects of the individual buildings, as well as the construction firms and the companies of craftsman involved. The remit included submitting the building application and coordinating with the authorities on issues such as fire safety and state building regulations. Today, some 200 people live there in 80 apartments, and roughly 30 firms operate restaurants, cafes and shops at street level.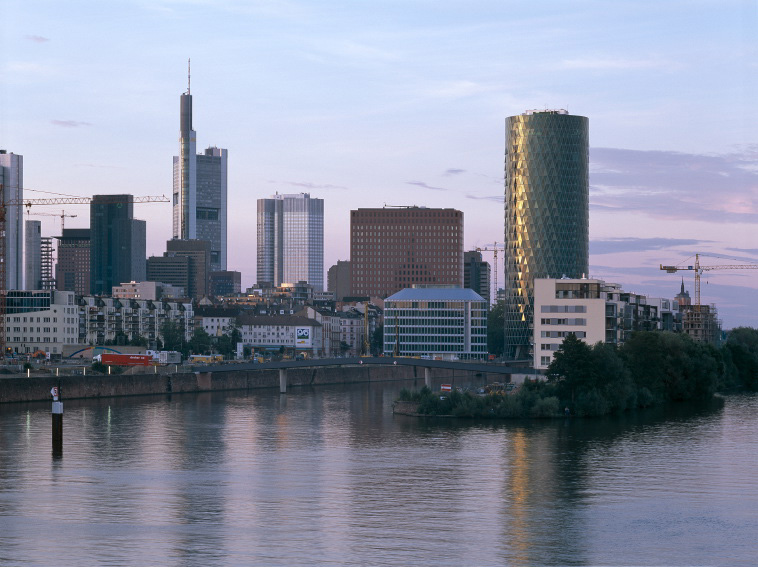 Frankfurt Westhafen
Frankfurt's Westhafen was inaugurated in 1886 and subsequently used as a bulk goods reloading area. Its excellent inner-city location led the city of Frankfurt to begin a drive in the early 1990s to restructure the harbour district, under the motto "Living and working on the river". The development plan, based on schneider+schumacher's study that defined the site's commercial and residential areas, became legally binding in 1999. Ultimately four buildings were executed by schneider+schumacher over the following years: three prominent buildings on the east-facing city-side entrée to the Westhafen: the Westhafen Tower, Westhafen House, and the Bridge Building, and on the western edge of the site, Westhafen Pier.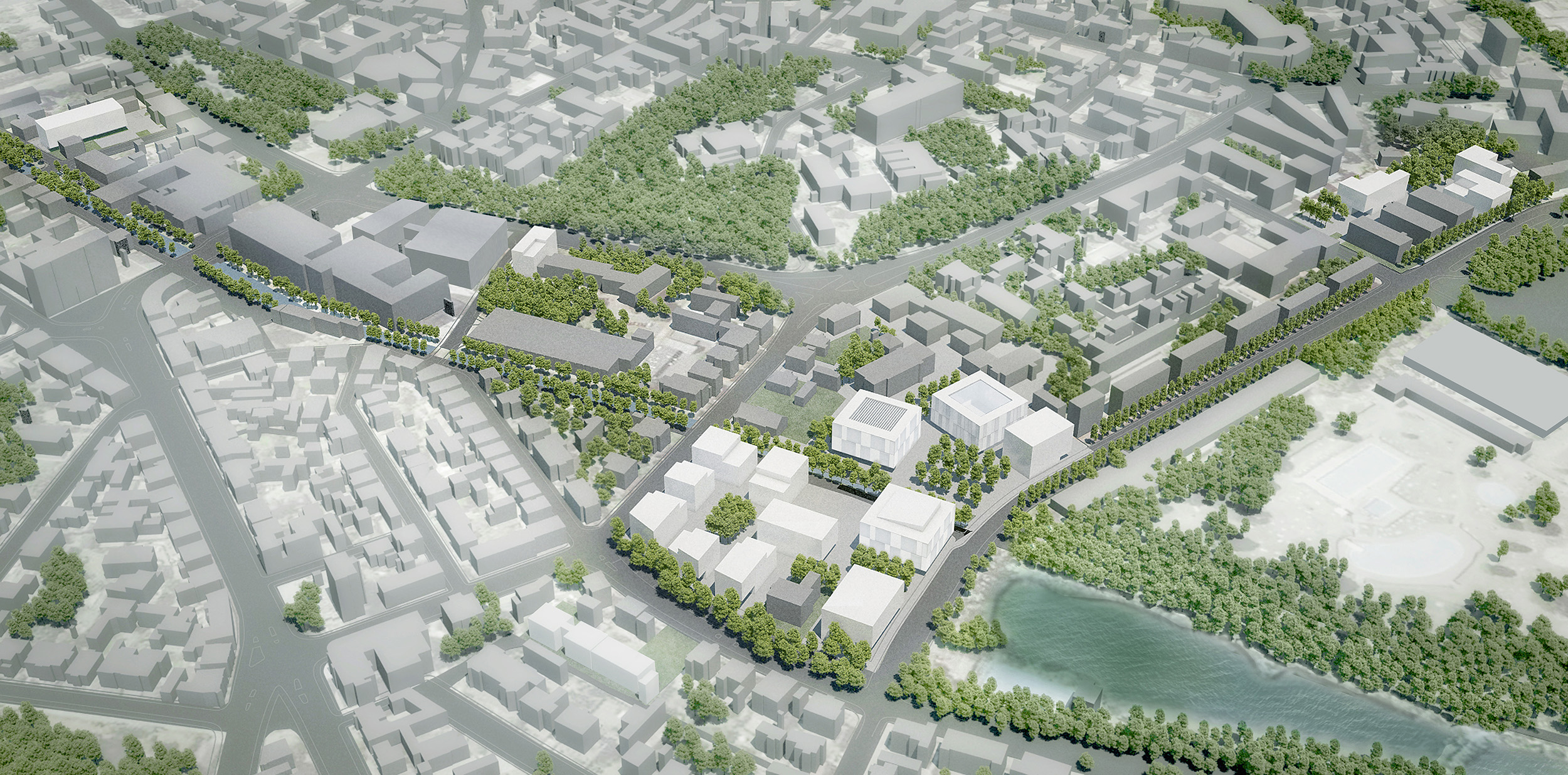 Technische Hochschule Mittelhessen (THM) Gießen
In the course of the HEUREKA construction programme established by the Hessian Ministry of Economics, Energy, Transport and Housing, a fundamental redesign of the Giessen campus is taking place at the Technische Hochschule Mittelhessen (THM), for which schneider+schumacher has developed a masterplan. It envisages redesigning and expanding the campus at six locations to meet the university's growing spatial and infrastructural requirements. Additional parking, administrative buildings, institutes and labs are due to be constructed in eight phases, all of which will be implemented by 2030.