Refurbishment
Transforming existing buildings, as opposed to demolishing and rebuilding them, is a subject increasingly under discussion. For us, the term refurbishment goes beyond merely renovating or modernising a building. We see it as an opportunity to take stock of the old and to create something new. By establishing schneider+schumacher Weiterbauen GmbH, we have set up a separate company dedicated to focussing on this promising field.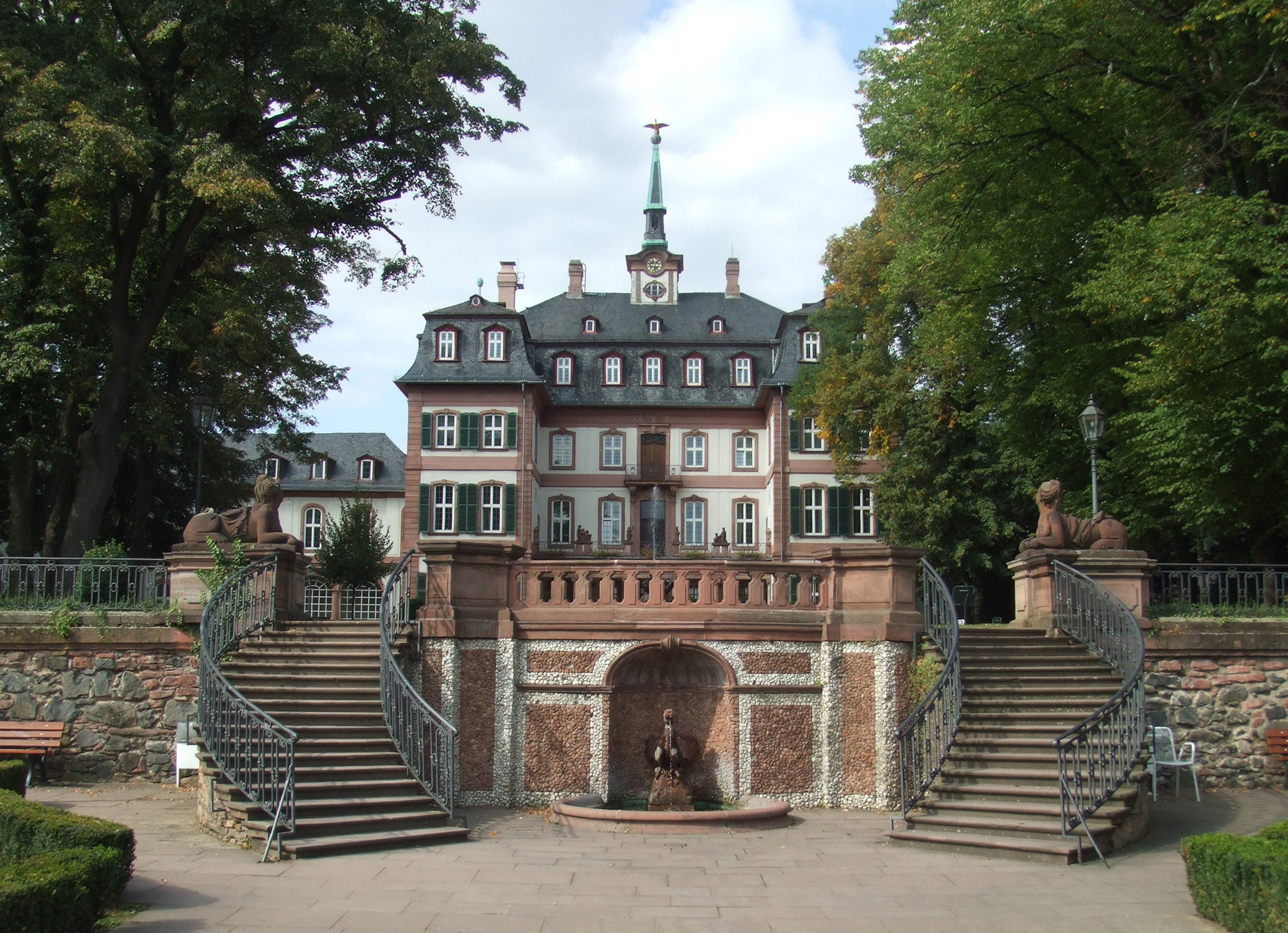 Bolongaro Palace in Höchst
During on-site construction work, a growing number of defects in the listed building came to light, which meant substantially rethinking the building project. What started with the renovation of the late Baroque palace to comply with fire protection regulations, turned into a change of use and a total refurbishment. New functions, such as a kindergarten and a hall for performing music also had to be successfully integrated into the project as new-build elements. An optimal result was achieved through close consultation with the building users and the clients.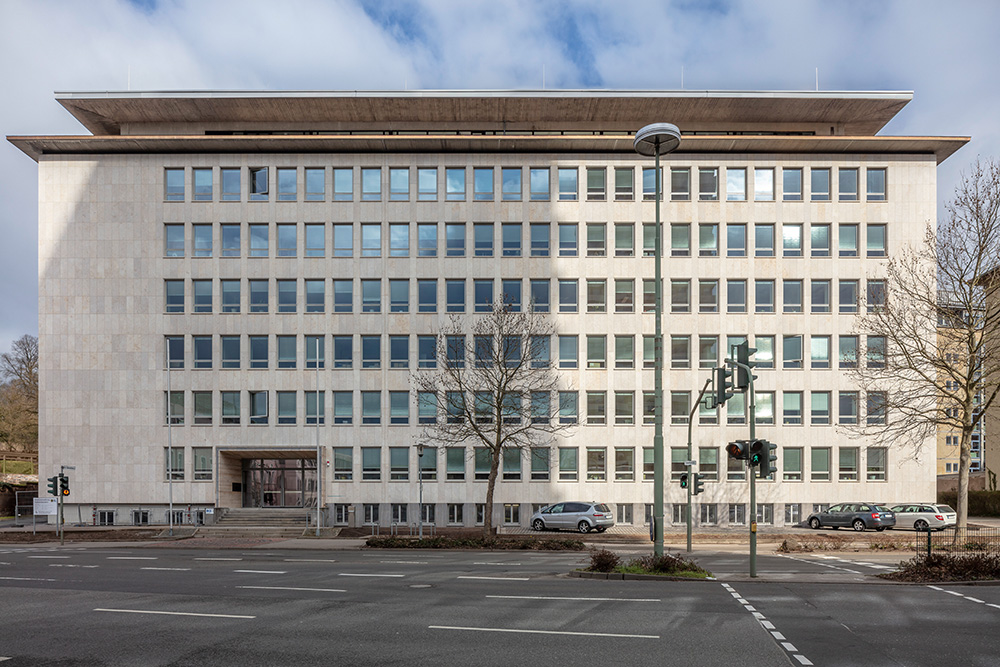 Kaiserslautern District Administration offices
This L-shaped flat-roofed building, which encompasses offices as well as meeting rooms is heritage listed as a representative example of early post-war Modernism. The revitalisation focussed on reinterpreting the building's characteristic central vertical-pivoting windows in line with today's requirements, and reconstructing the main façade and the elegant mono-pitch pent roofs. A great deal of time was spent on procuring appropriate materials and designing details. An extended team of experts eventually located a Muschelkalk stone very similar to that of the existing cladding, which meant the building's façade could be closely restored to its original appearance.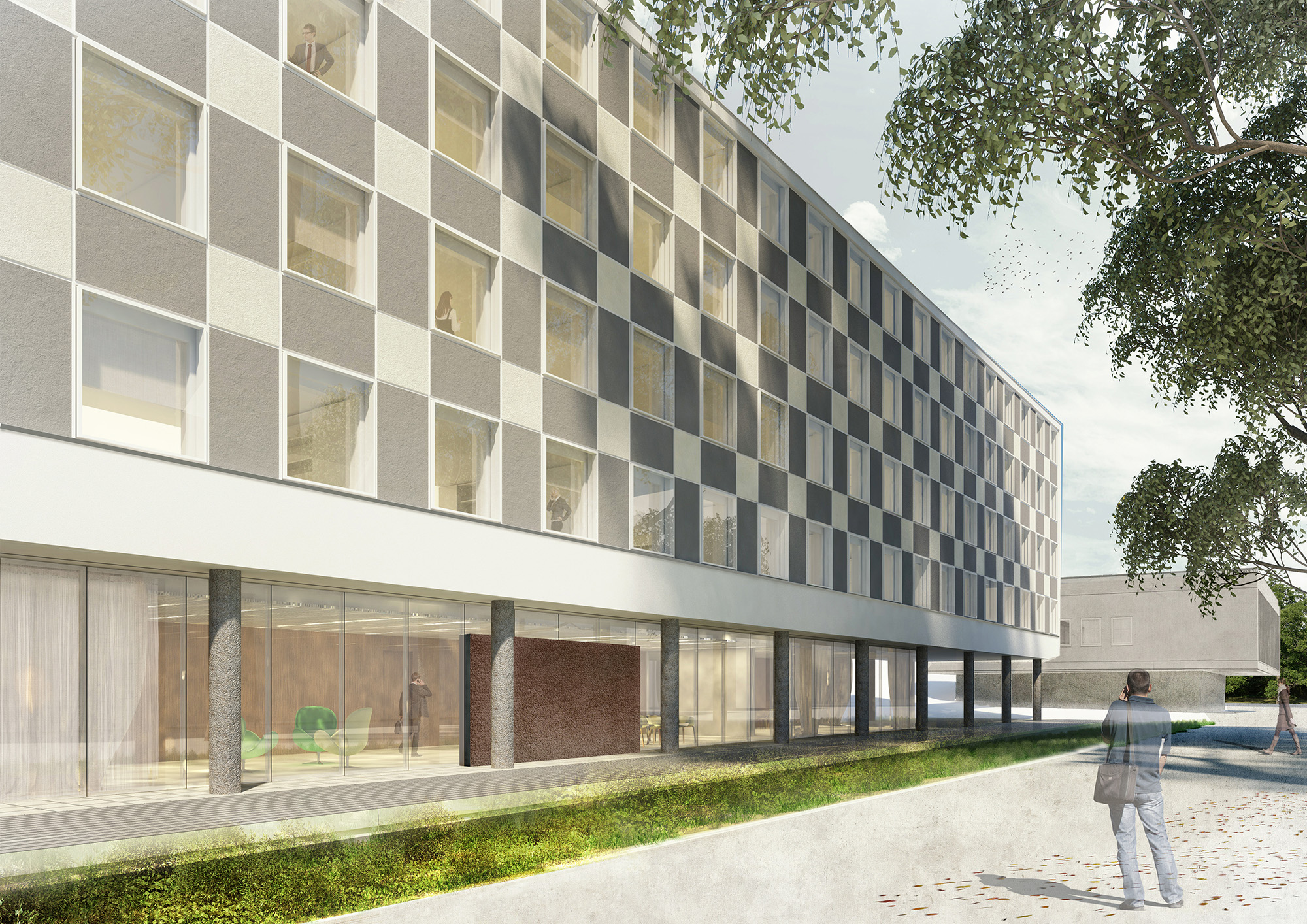 West Building of the Federal Court of Justice Karlsruhe
The courthouse, completed in 1960 to plans by Erich Schelling, is a listed building ensemble consisting of the West Building and the 'Saalbau'. The 5-storey West Building and its basement serves as the Federal Court of Justice's administrative building. In addition to minimising energy use and optimising the function of the building envelope, a further goal is to renew the technical plant to meet current requirements. Interior fittings and technical installations will also be renovated with regards to both design and technology. In addition to renovation work, floor plans are also being adapted to current spatial needs. All these measures are closely coordinated with the listed buildings department and the Schelling Architecture Foundation.