High-rise buildings
High-rise buildings transform city skylines into distinctive silhouettes and they provide a considerable volume of residential accommodation as well as numerous workspaces on relatively small building plots. In Germany, high-rise buildings are defined as buildings in which the floor level of at least one occupied space is more than 22 metres above ground level; from 150 metres upwards, one speaks of a skyscraper. The head office of schneider+schumacher is located in the centre of Frankfurt, the city with the most skyscrapers in Germany, the tallest of which reaches a height of 259 metres.
"As long as towers have existed, aside from the structural challenges they pose, their shape has been determined by ambitious sculptural design because such landmarks are visible far beyond the area of their actual "footprint"."
Till Schneider

Till Schneider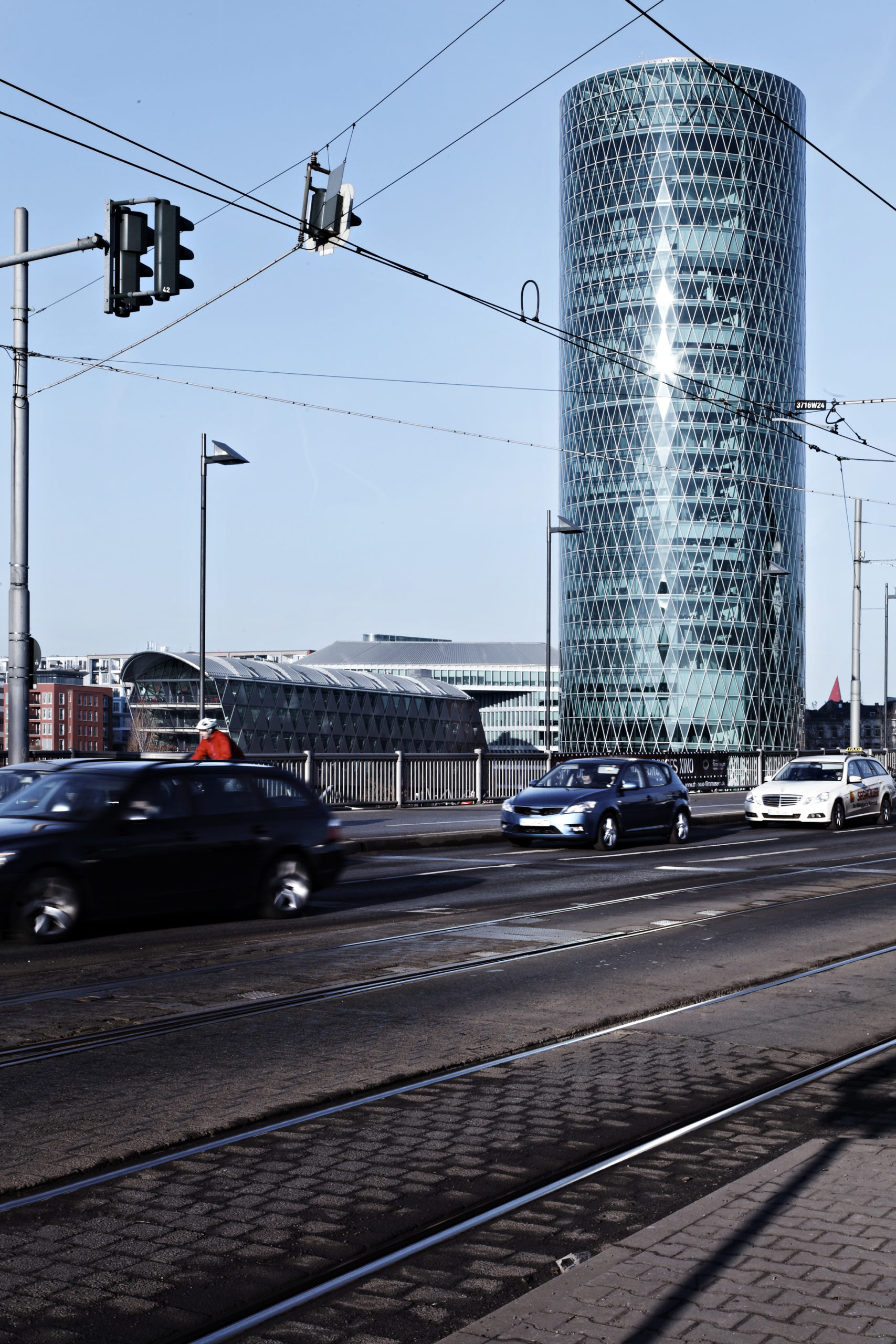 Westhafen Tower
Our Westhafen Tower is affectionately dubbed "the ribbed one" by Frankfurt's population - a reference to the typical Frankfurt glass used for serving local cider. The tower marks an important entry to the city and its cylindrical shape is reminiscent of ancient Frankfurt city entry towers like the 'Bockenheimer Warte' and the 'Sachsenhäuser Warte'.