Back
Shenzhen Finance Culture Center
25.02.2021 - Notes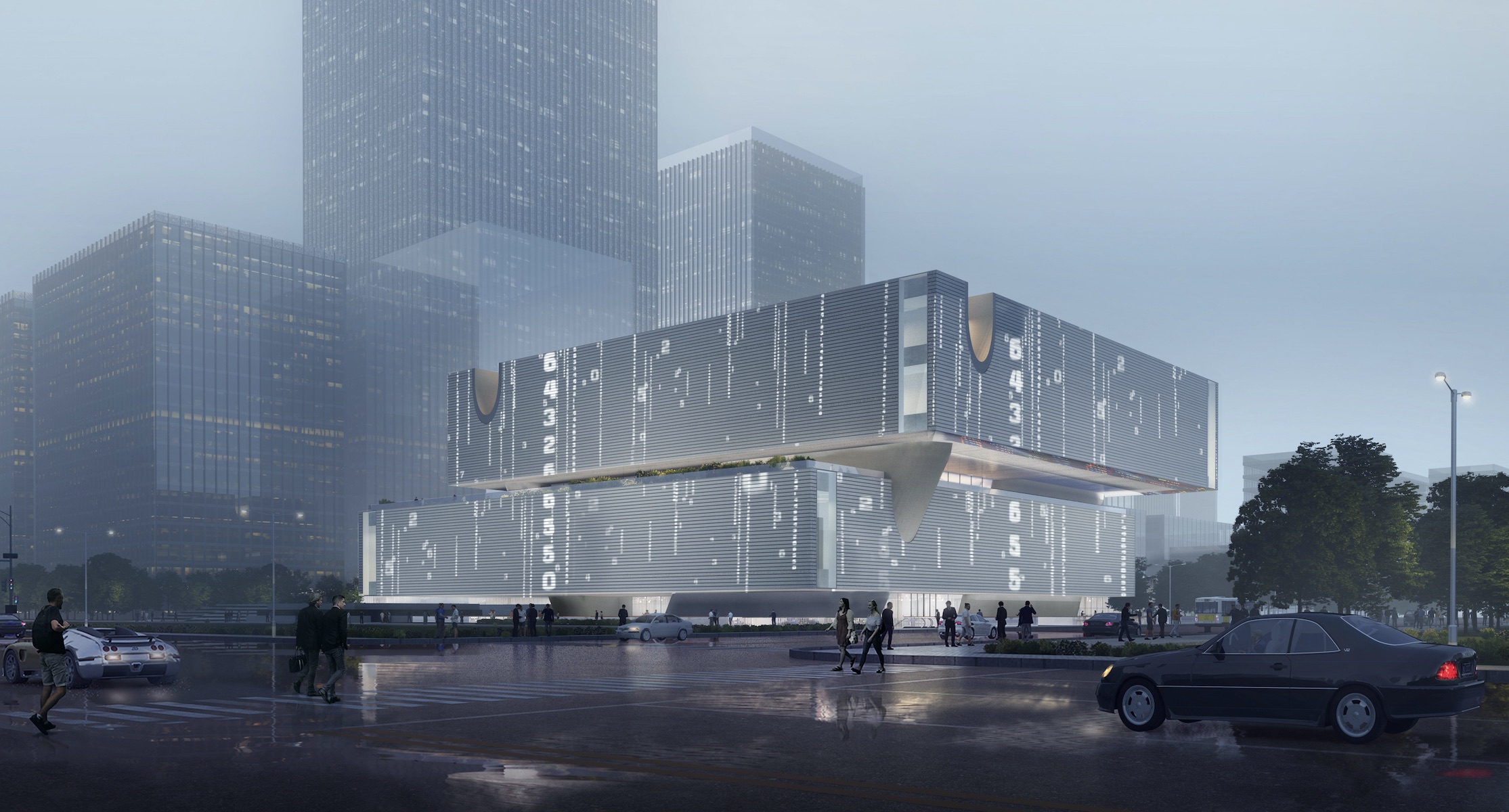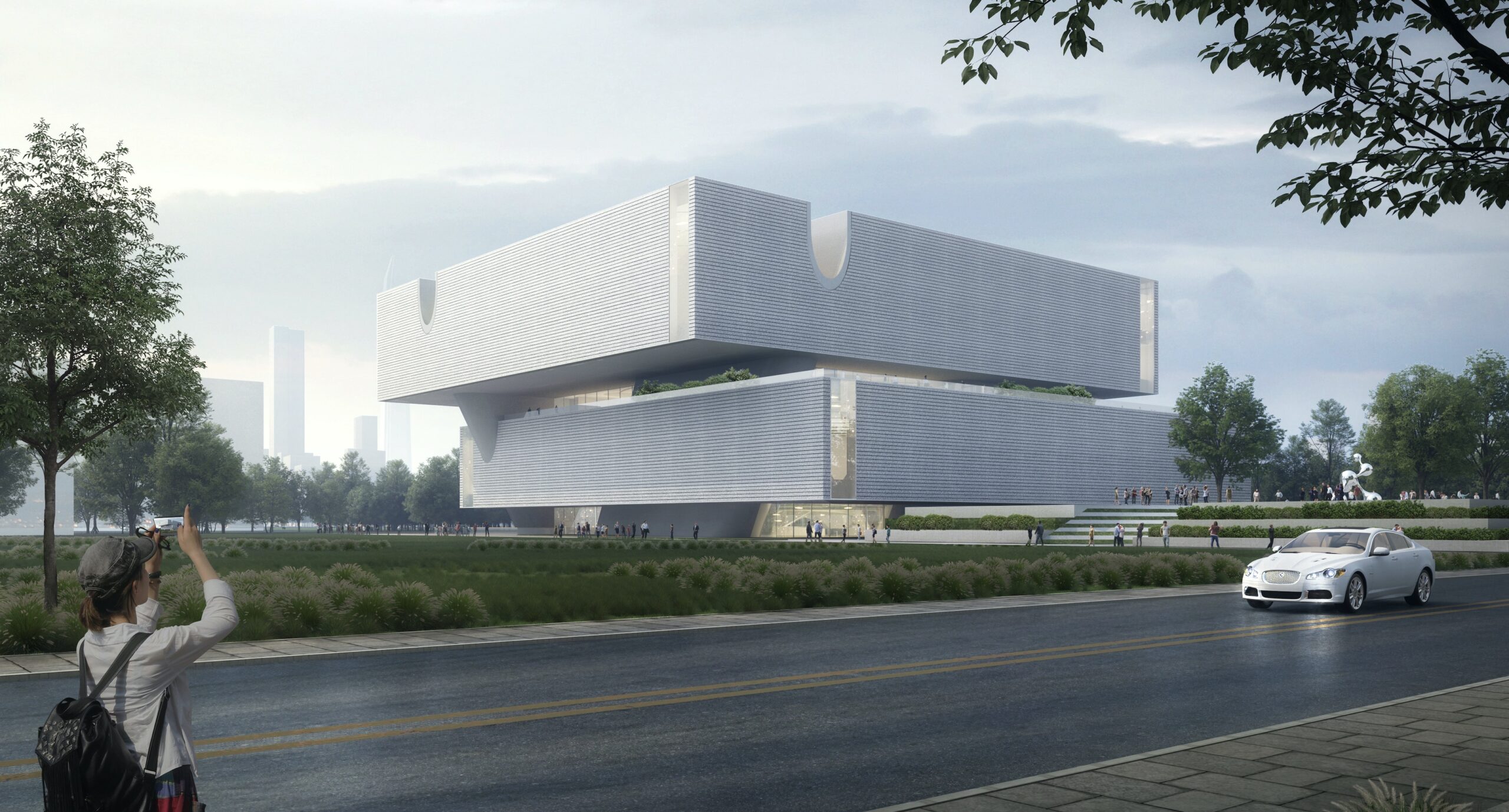 Over the past 40 years Shenzhen's special economic zone has developed into one of the three most important financial centres in Mainland China alongside Beijing and Shanghai. Shenzhen's financial hub – the district of Futian – has plans to build a Finance Culture Center. schneider+schumacher's competition entry places two natural white granite 90m x 90m square blocks one above the other, with a layer of green landscaping between them. The design interprets the city's financial development and employs light as a medium to create volumes that generate attractive public space. Ribbons of LED lights embedded in the granite façade can be used to display information.
An atrium lies at the centre of the building, providing a visual connection between the exhibition areas, accentuated by various light effects. Four inclined cores act together with ceilings and the wide-span geometry of the atrium to create a flexible column-free volume. From here it spirals upwards, leading to spaces such as the exhibition hall, the finance museum, and the trading floor.
The site preserves a maximum amount of green space by raising the first floor, allowing space at ground level to be returned to the city.
A video elucidates the design: