Back
Neckarbogen: Phase 2 construction
28.01.2021 - Notes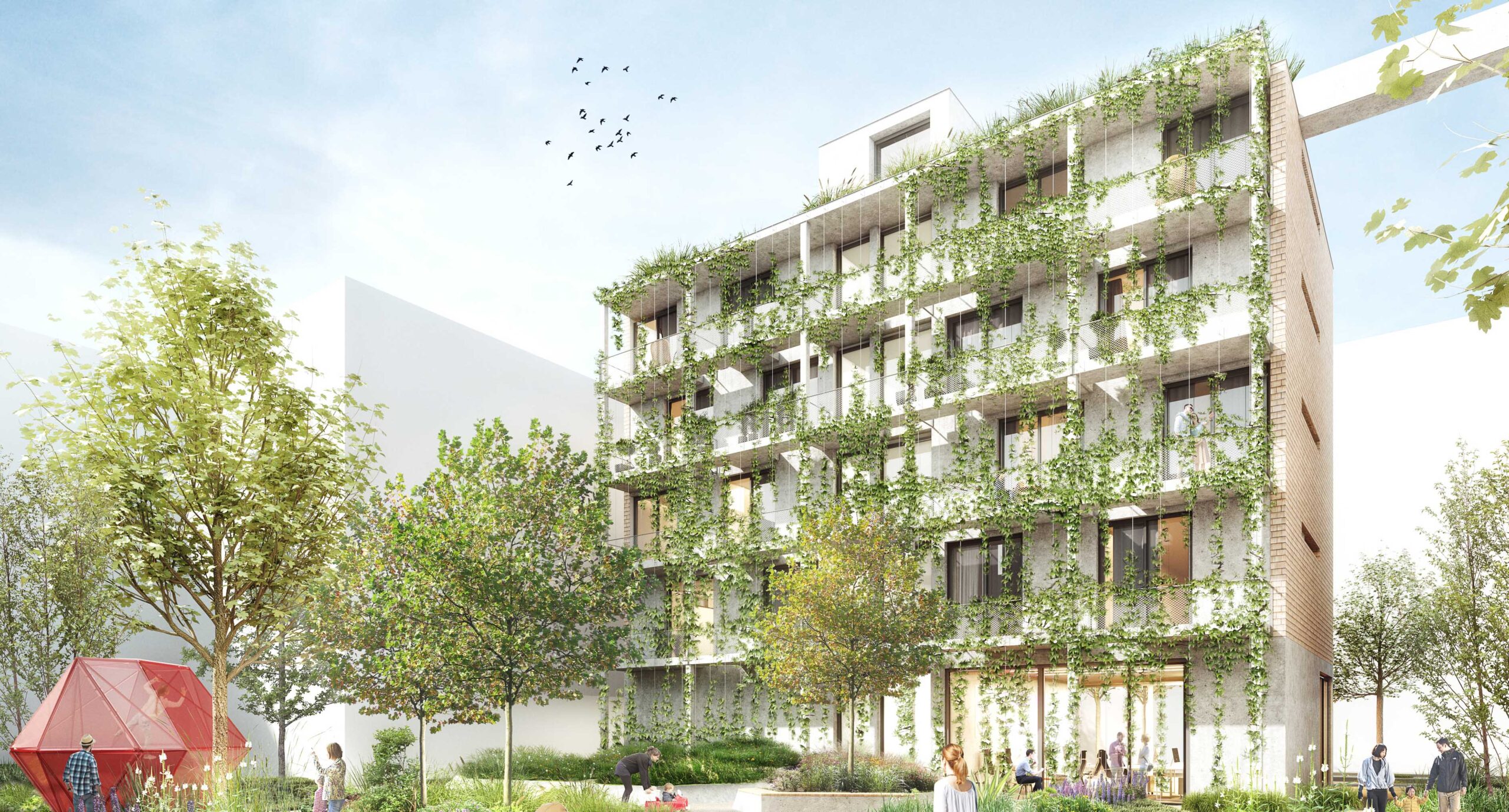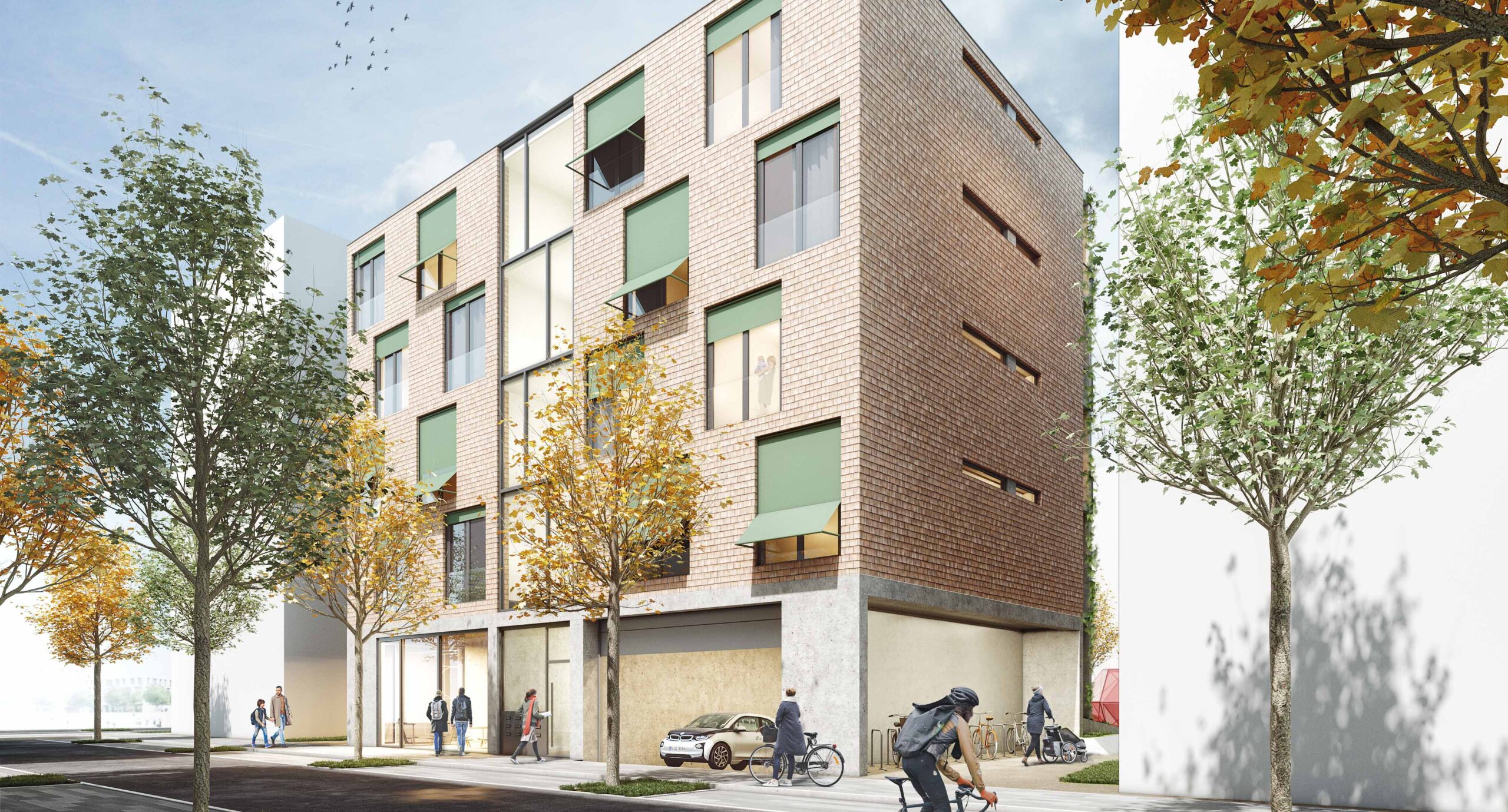 In the investor selection process for Phase 2 of the Neckarbogen in Heilbronn, out of the 176 entries submitted, the evaluation committee has finally selected 28 projects to be built on the former Federal Garden Show site. The winning scheme for plot L10 – focusing on providing innovative flats for families – was designed by schneider+schumacher with Hertner Holding GmbH as investor. On the street side, the block presents a clearly urban façade, while the courtyard-facing elevation with its green balconies and arcades extends the living space via this exterior "green room".
The building comprises eleven flats – among them are subsidised flats as well as four-room flats. A small flat that can be used to temporarily accommodate a grandparent, for example, or an au-pair complements the mix. Adjacent to the ground floor entrance to the L–development's shared underground car park is an additional area with space for a communally used home office/studio. The roof provides a green refuge for urban gardening projects.
Sustainability played an important role in the selection process. The underground car park, ground floor plinth, and the staircase core will all make extensive use of recycled concrete. The flats will be constructed as prefabricated timber modules, erected on a solid concrete plinth. The façade's materiality is in keeping with the building's construction principles, with small-format wooden shingles on the upper floors and exposed concrete on the ground floor. The use of timber means a significant reduction in grey energy, which will in turn help to optimise and balance CO2 emissions.
The city of Heilbronn has further information about the entire Neckarbogen Phase 2 construction in a video: