Back
Competition winning "Wohnquartett"
21.12.2020 - Notes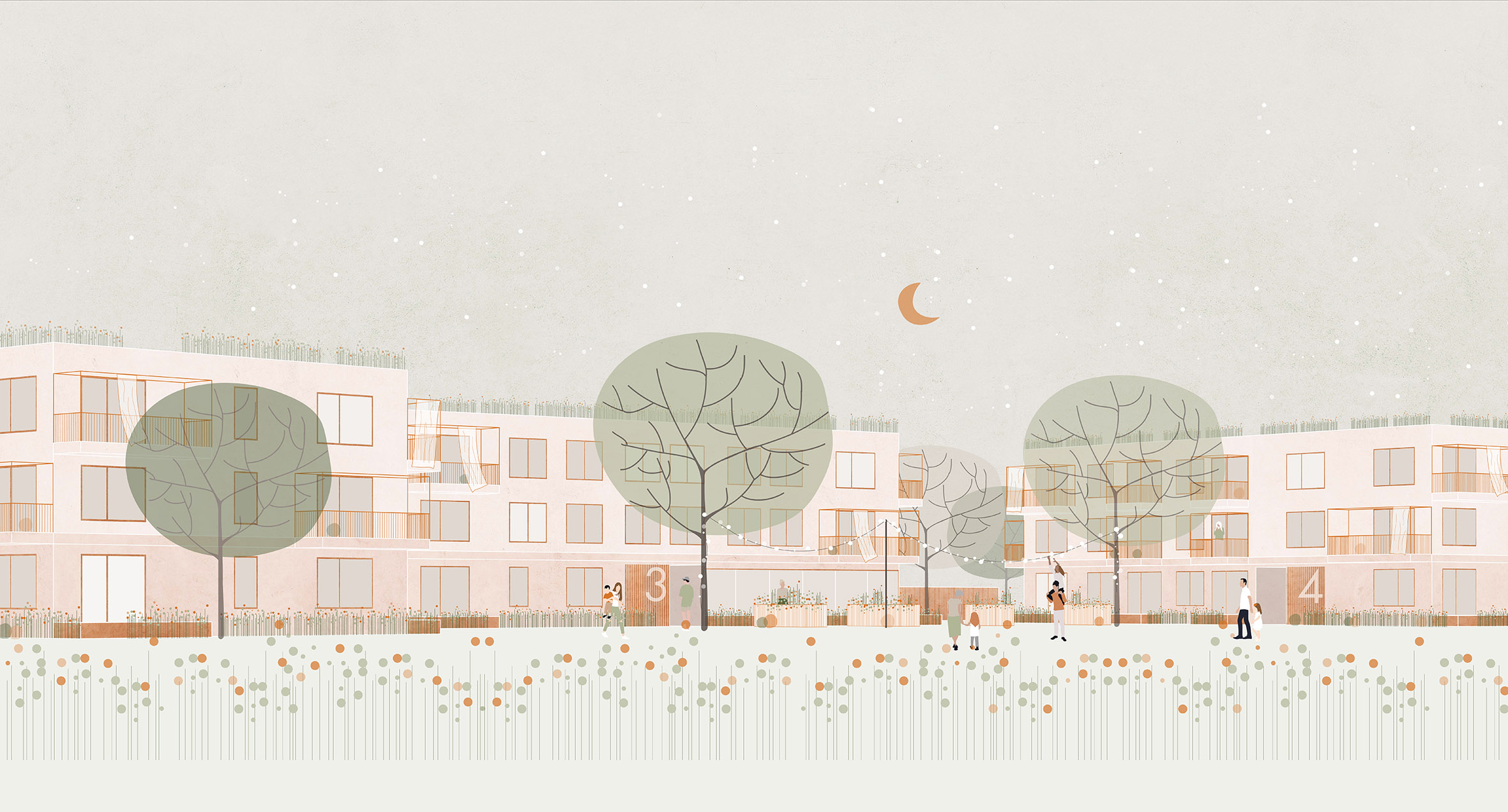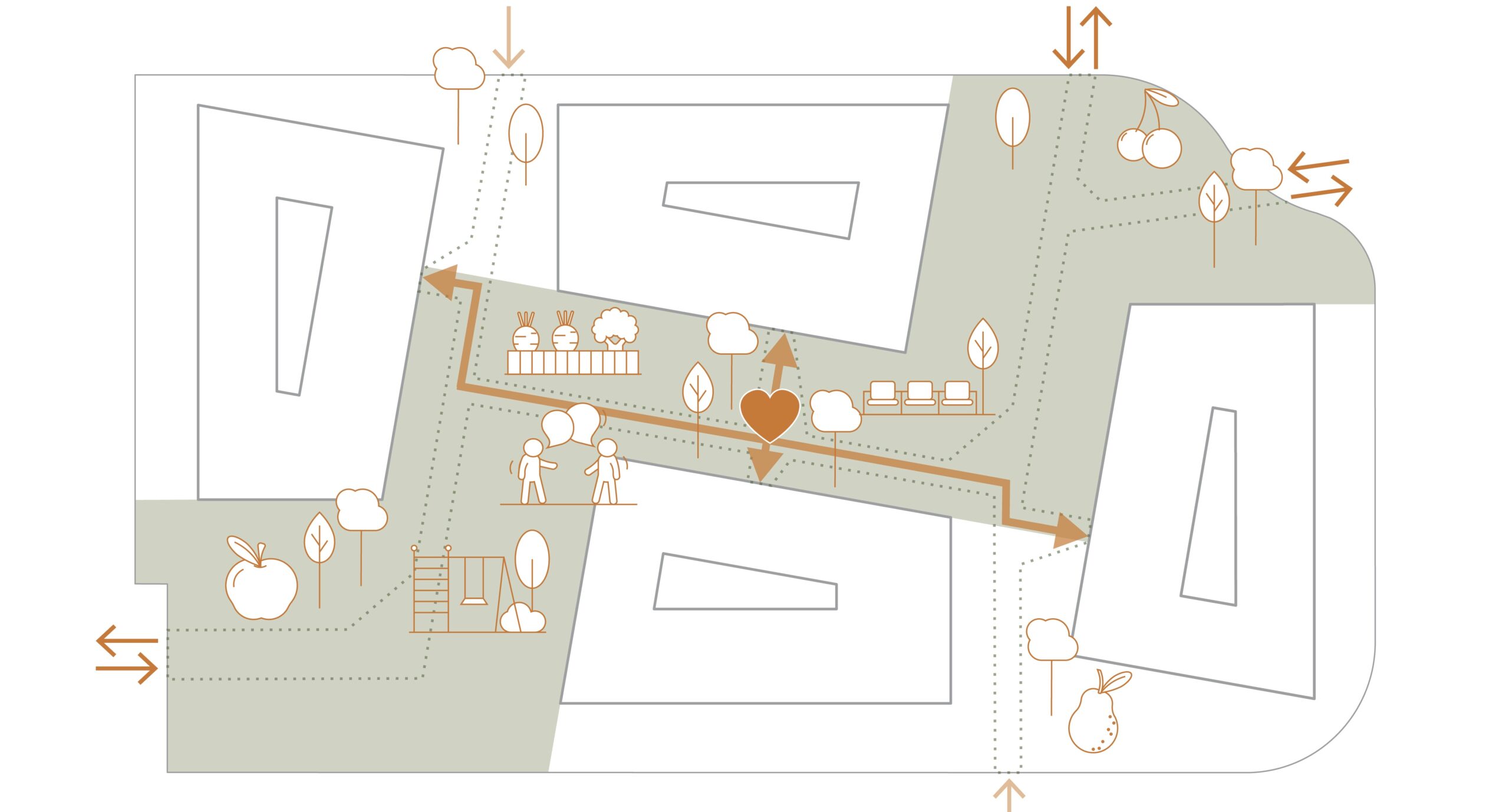 A design by schneider+schumacher Wien and BPD – Bouwfonds Property Development – has won a two-stage competition for a new-build residential project located in the development area "Mitten im Feld II" in Heddesheim, part of the Rhine-Neckar district. The rental apartments are to be 100 per cent subsidised and as a result this so-called "Wohnquartett", a group of four residential buildings, will be creating affordable accommodation in the region.
On a site of approximately 5,000 square metres, schneider+schumacher Wien designed four compact individual buildings, grouping the "Wohnquartett" ensemble around a green communal space. The 72 residential units are all accessed centrally, from the heart of the district. This arrangement will bring life to the centre, create places to meet and strengthen a sense of community. With their trapezoidal floor plan the four identical structures, each oriented differently through a 90-degree rotation, employ a highly economical gross-to-net floor area ratio.
Mayor Michael Kessler and the parliamentary groups spokespersons praised the concept, as reported by the Mannheimer Morgen newspaper.
A collaboration with Carla Lo Landscape Architecture