Back
Winning design for Quartier 17
28.09.2020 - Notes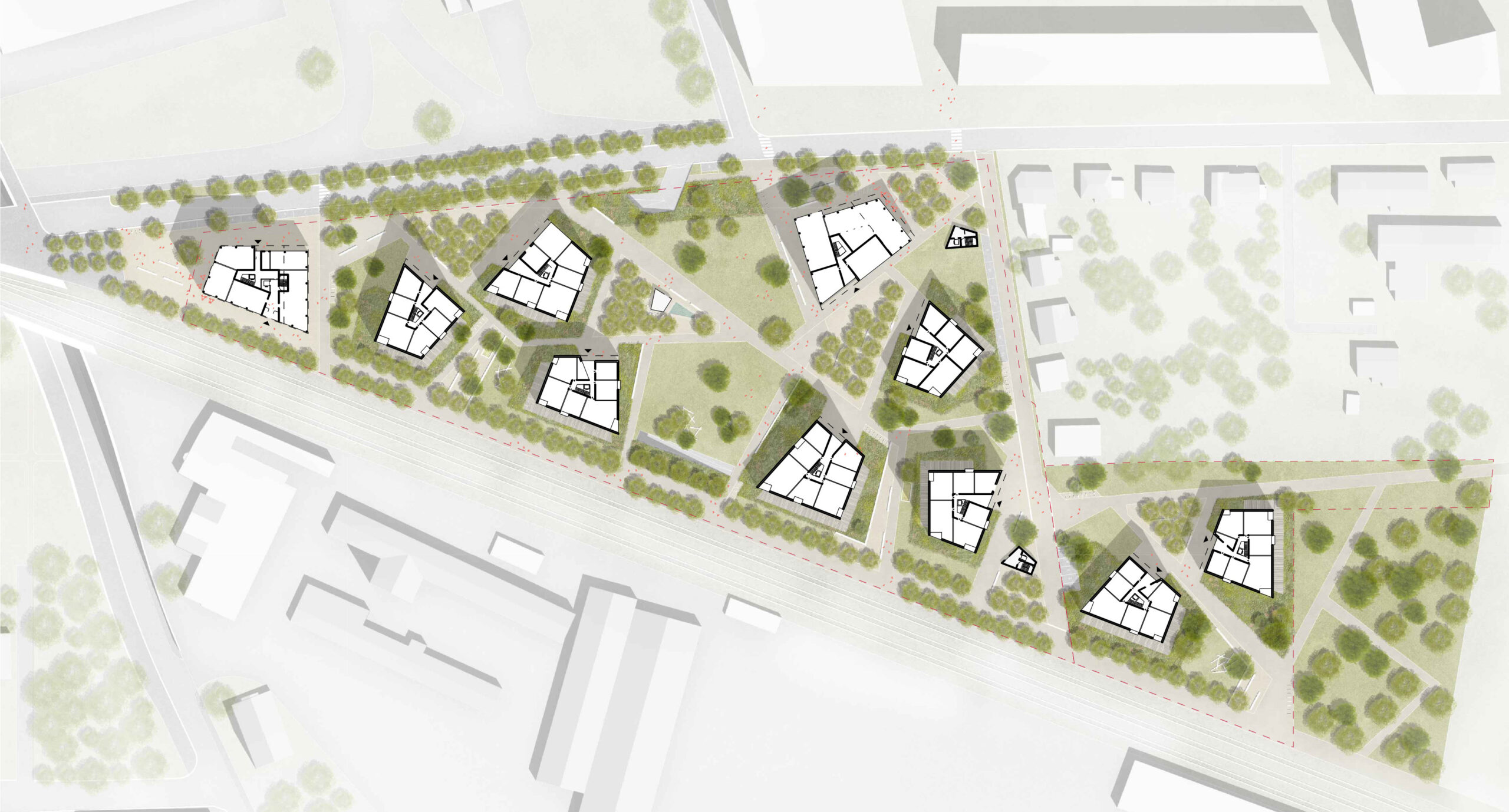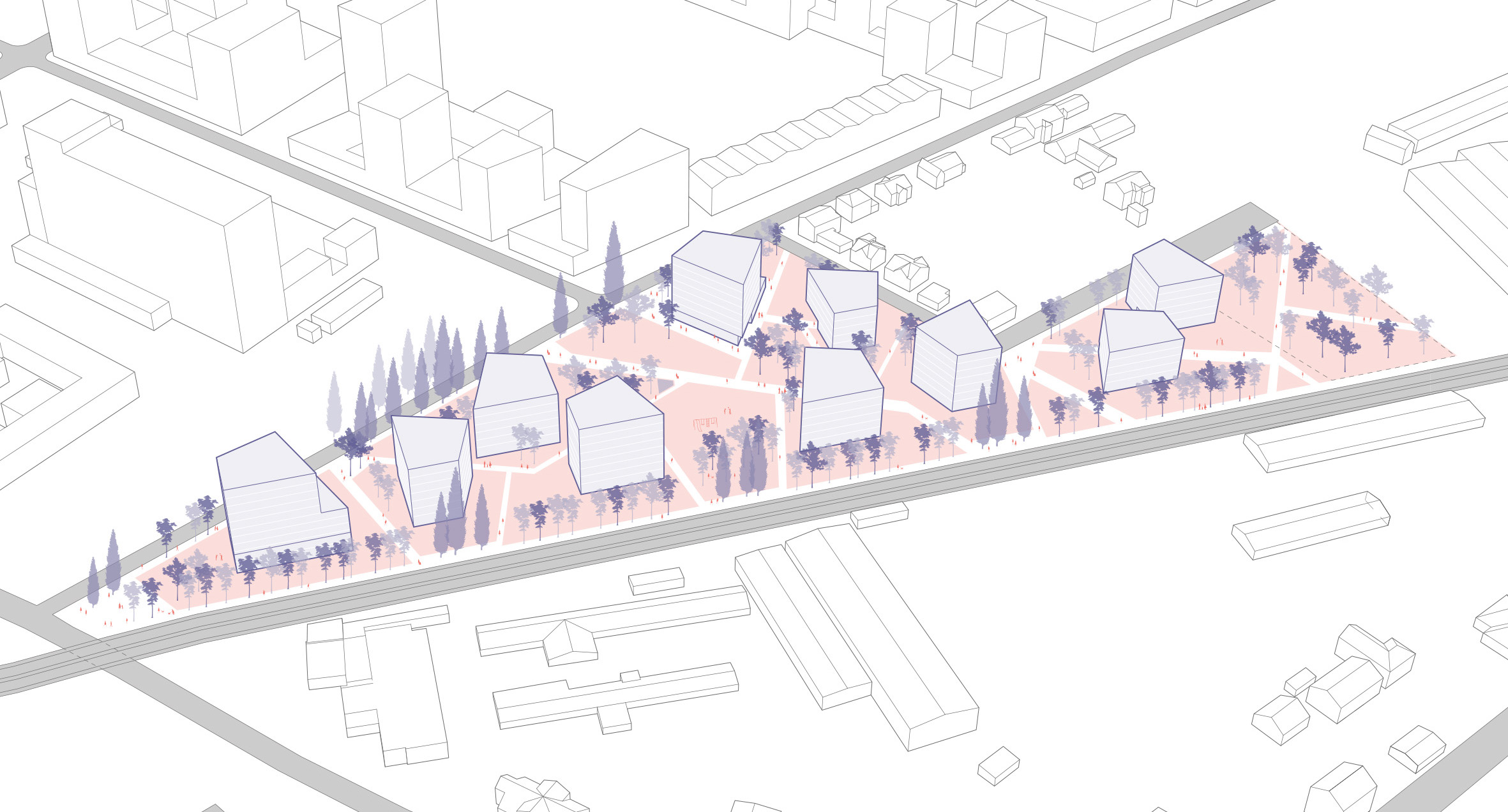 In the competition for Quartier 17 in the newly emerging Graz Reininghaus district, schneider+schumacher Vienna has been awarded first prize. The aim of the competition, organised by Österreichisches Siedlungswerk, is to create new residential accommodation in the urban development area. The jury was unanimously in favour of the design and concluded it delivered "a high quality urban development and open space concept, where the overall building layout as well as the plans and access concepts of the residential blocks are of a very high standard".
On a site area of some 27,000 square metres, schneider+schumacher designed ten compact, trapezoid-shaped buildings, comprising a total of 350 apartments grouped around a shared public park – the Grätzlpark. By rotating the geometry, most of the units could be planned as corner apartments, thus avoiding exclusively north-facing units.
A block facing the square marks the start of the row of buildings that begins in the north, followed by a group of three blocks located north of Grätzlpark and a group of four to the south, finally concluding with another couple of blocks near the urban wooded area lying to the south. To facilitate implementation, the project will be constructed in three phases.
In cooperation with Lindle+Bukor – atelier für landschaft