Back
14.09.2020 - Notes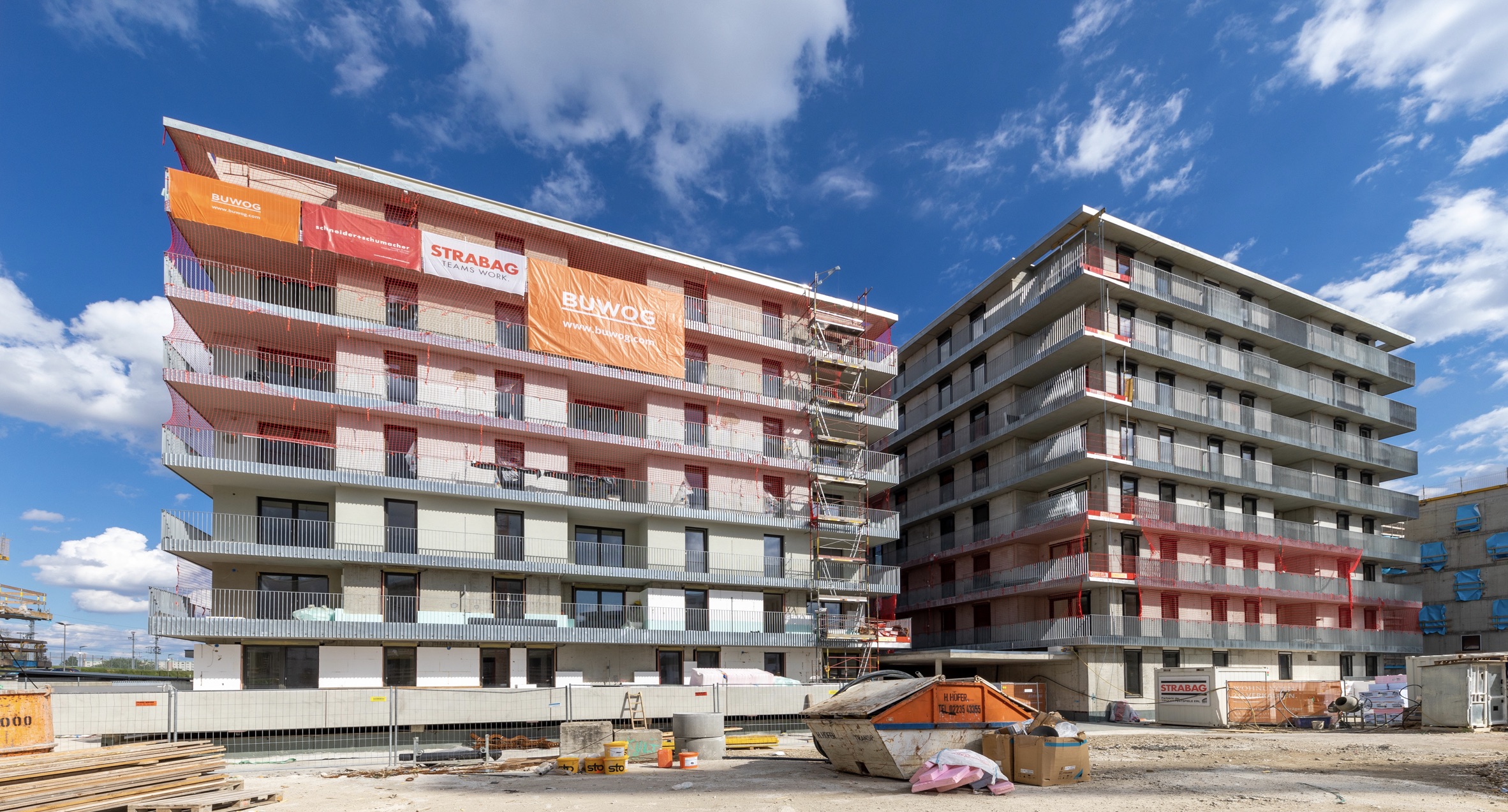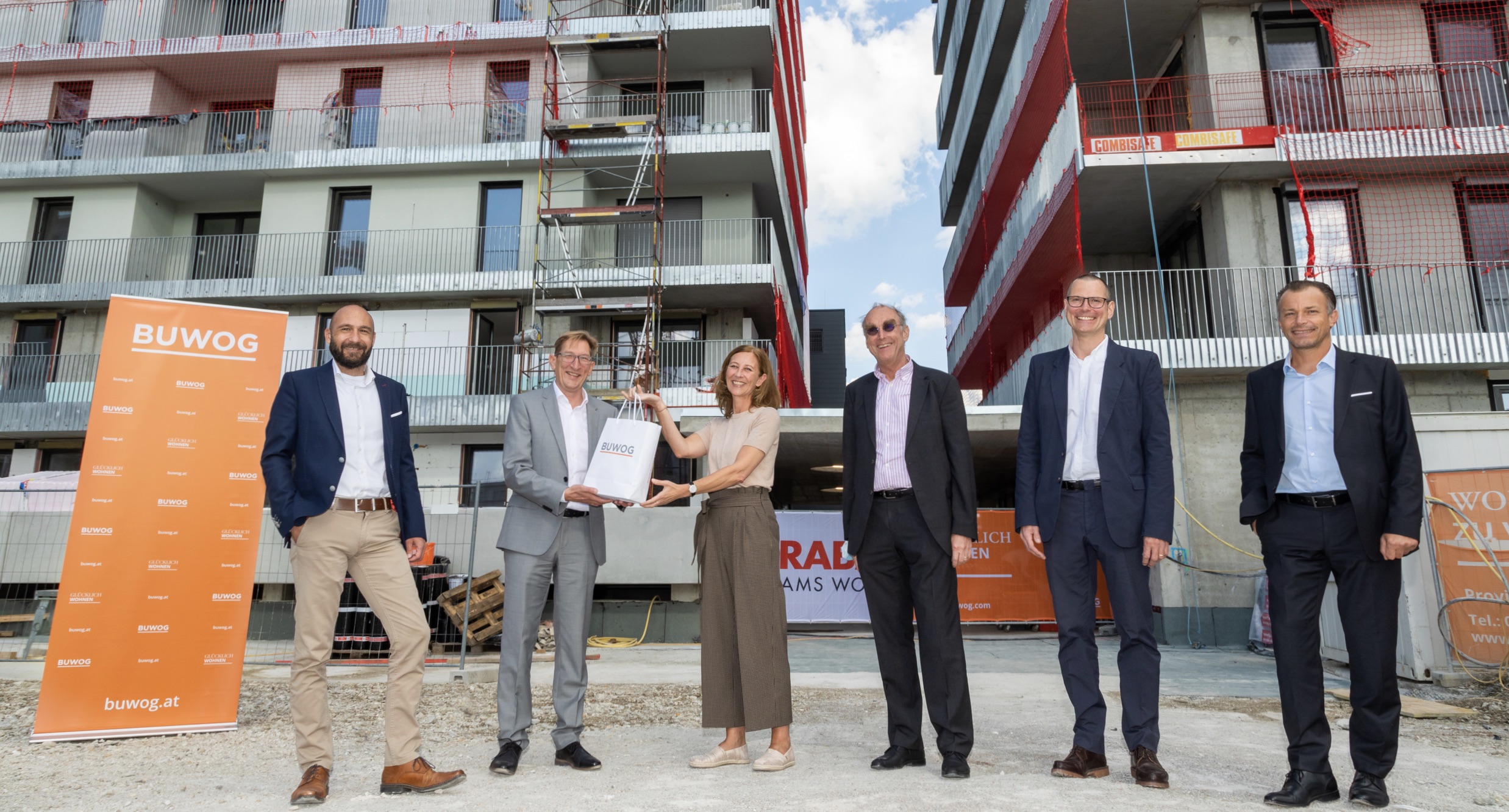 The final height has been achieved: two individual blocks planned by schneider+schumacher Vienna on behalf of the Buwog Group have now reached their final height. The two projects, dubbed "Grünstück22", are scheduled for completion in 2021, and are currently under construction in the urban development area Oase22+, located in Vienna Donaustadt. Due to Corona restrictions, the topping-out ceremony could only be attended by a limited number of people. On site (from left to right) were: Michael Herbek, Head of Project Development Department at Buwog, Gerald Urban, Head of Structural Engineering at Strabag, Birgit Kederst, Development Manager at Buwog, Karl Keusch, Head of Construction Management at Buwog, Eckehart Loidolt, Partner at schneider+schumacher and Martin Kaftan, Head of Management at Strabag.
The two blocks of different heights – 7 and 8 stories – accommodate a total of 84 apartments for rent, comprising 2 – 4 room apartments, and floor areas ranging between 53 and 92 square metres, plus an additional loggia or terrace.
Six developers are involved in the urban development area Oase22+ and 500 apartments are currently under construction.
Photos: BUWOG / Stephan Huger