Back
AIT Award 2020: "Frankfurt Pavilion" nominated
14.08.2020 - Notes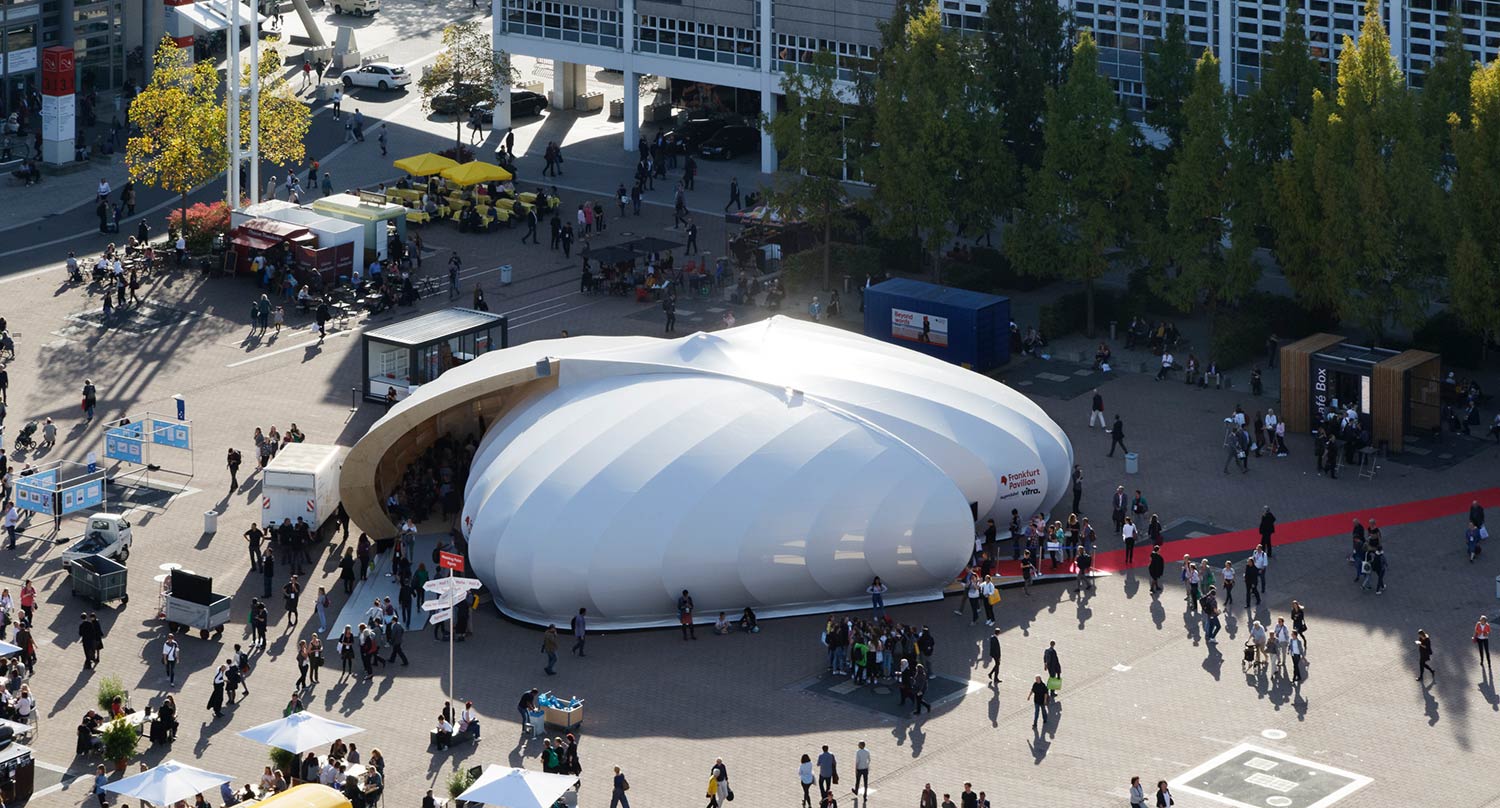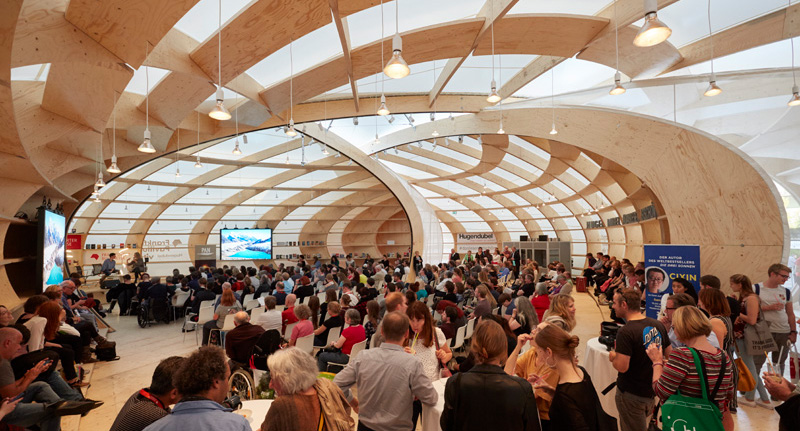 The AIT Award honours outstanding architecture and interiors every two years. This year, schneider+schumacher's Frankfurt Pavilion is among the finalists in the category 'Retail/Trade Fairs' and it thus forms part of the accompanying exhibition, which can be visited at the AIT Architecture Salon Munich from 14 August to 20 September.
The Frankfurt Pavilion was designed for the 2018 Book Fair. It consists of three interlocking shell-shaped ribbed structures made of wood, covered by a membrane.
In the video Till Schneider explains the design in detail.