Back
Museum Reinhard Ernst: Shell construction work begins
27.04.2020 - Notes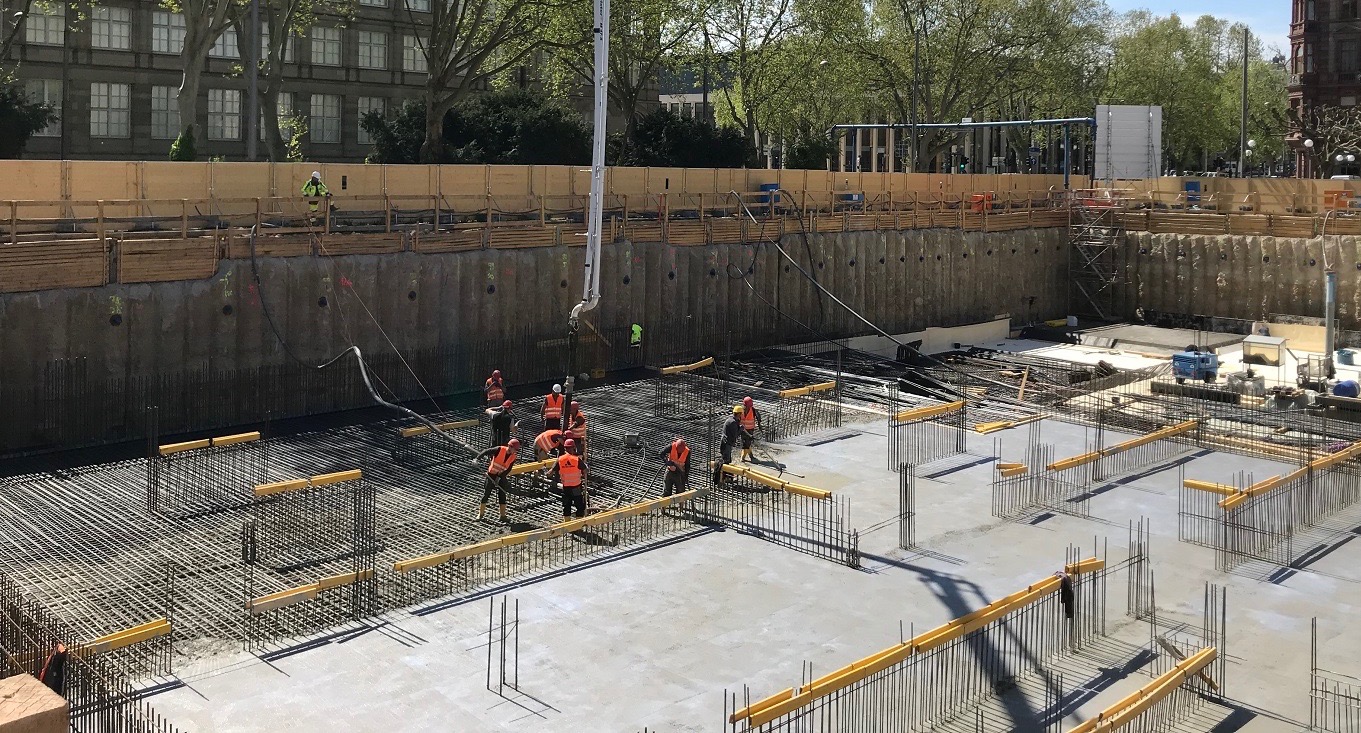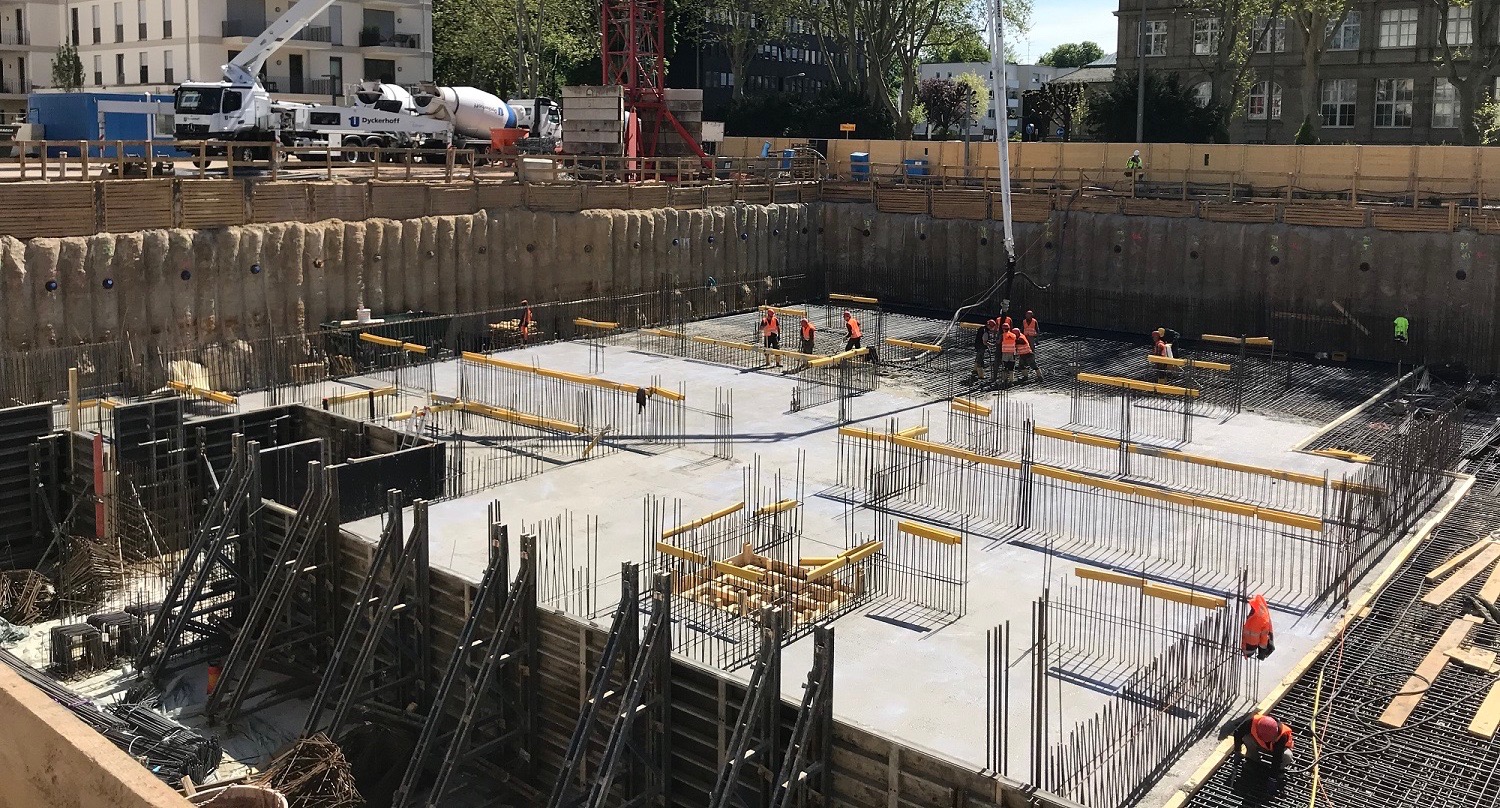 At Wilhelmstraße 1 in Wiesbaden the entrepreneur Reinhard Ernst is building a museum for abstract art. From 2022 onwards, works from art collector Reinhard Ernst's extensive collection of abstract art will be on display there in an exhibition area of some 2,000 square metres. Designed by Pritzker prize-winner Fumihiko Maki, the building offers generous space in nine exhibition rooms, resulting in plenty of space for the works of art, some of which are large-format. schneider+schumacher is responsible for the overall planning of the museum building.
The civil engineering works at the Museum Reinhard Ernst started at the end of August 2019. A bored pile wall was erected, both to secure the site and to create a watertight excavation pit. Simultaneously, building pit excavation work began, with the total volume of excavated earth eventually amounting to some 26,000 cubic metres. Mid-March 2020 saw the start of work on the building shell by the companies Gemünden and Wolff & Müller, with fresh concrete composite waterproofing, and the reinforcement of the first base slab sections. This meant that concreting of the base plate could start at the beginning of April.
The webcam photo of the construction site is updated every hour.