Back
30.03.2020 - Notes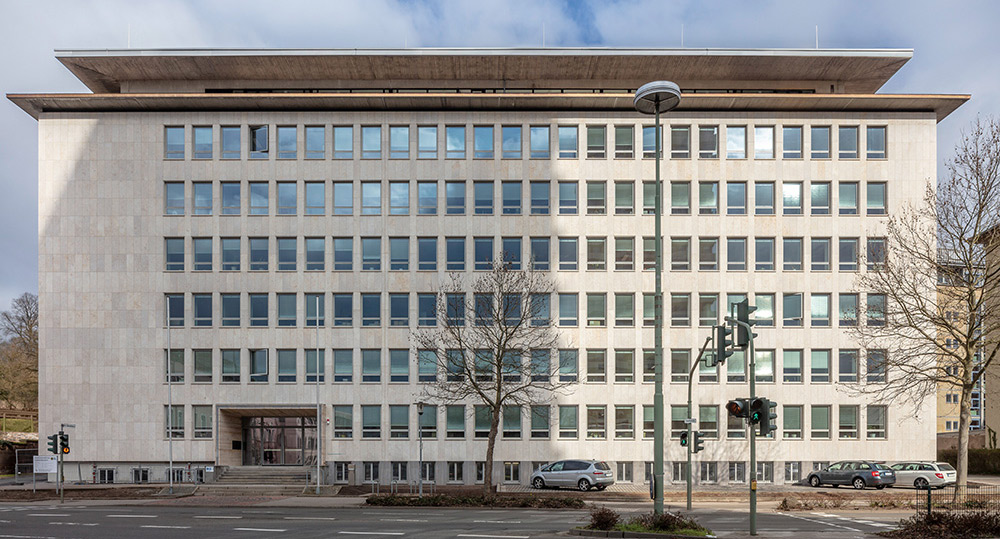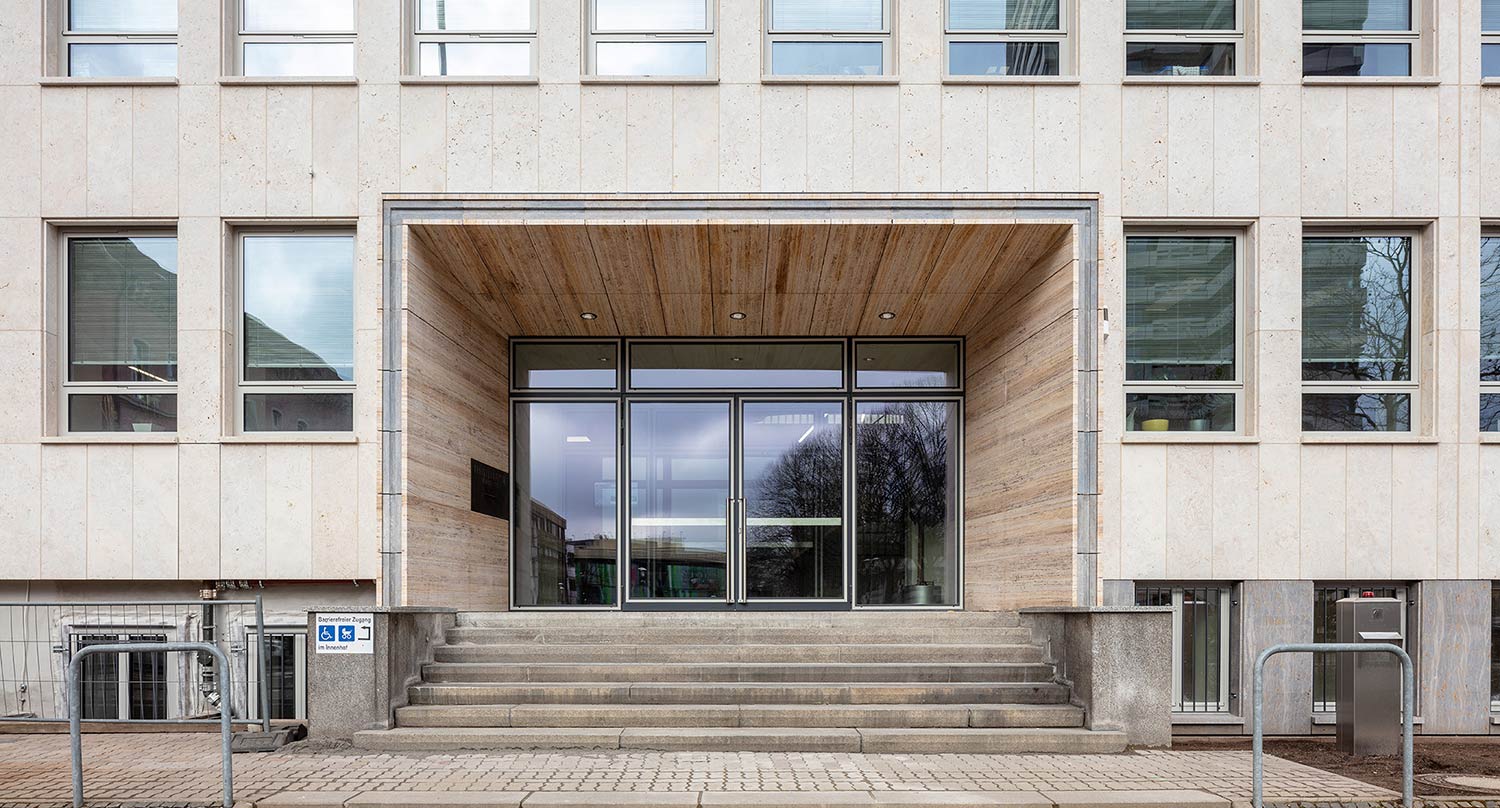 It's like travelling back in time: Kaiserslautern's district administration building looks as good as new. Built in 1960, the natural stone façade had suffered from the effects of the weather over some 60 years. The task for schneider+schumacher was to renovate the 2,200 square metre façade in line with listed building requirements and in accordance with current energy and construction requirements. However, the original appearance of the building also had to be retained.
A considerable amount of planning energy went into finding the appropriate contemporary materials and details for the refurbishment work. While the original quarry could still be located, it could no longer be used since it had subsequently been restored to nature and now forms part of a nature reserve. However, using an extended team of specialists it was finally possible to find a stone very similar to that of the original cladding.
The team followed the same procedure with the windows, which all had to be replaced: the original steel-framed, reversible windows were still there, but could not be adequately refurbished, mainly due to the need for a very high level of acoustic protection towards the busy Lauterstrasse. Exhaustive work coordinating the details finally led to the desired result, which combines the current stipulations for a modern office building with the constraints that apply to listed buildings.
Work on the cladding began in the summer of 2018, and early in 2020 the facade can now be fully appreciated, minus its tarpaulins and scaffolding. The new curtain-type, rear-ventilated façade with concealed, decentralised ventilation units now ensures a high level of user comfort inside the district house offices.
In cooperation with osd, Frankfurt (specialist facade planning) and asplan, Kaiserslautern (site management)