Back
29.01.2020 - Notes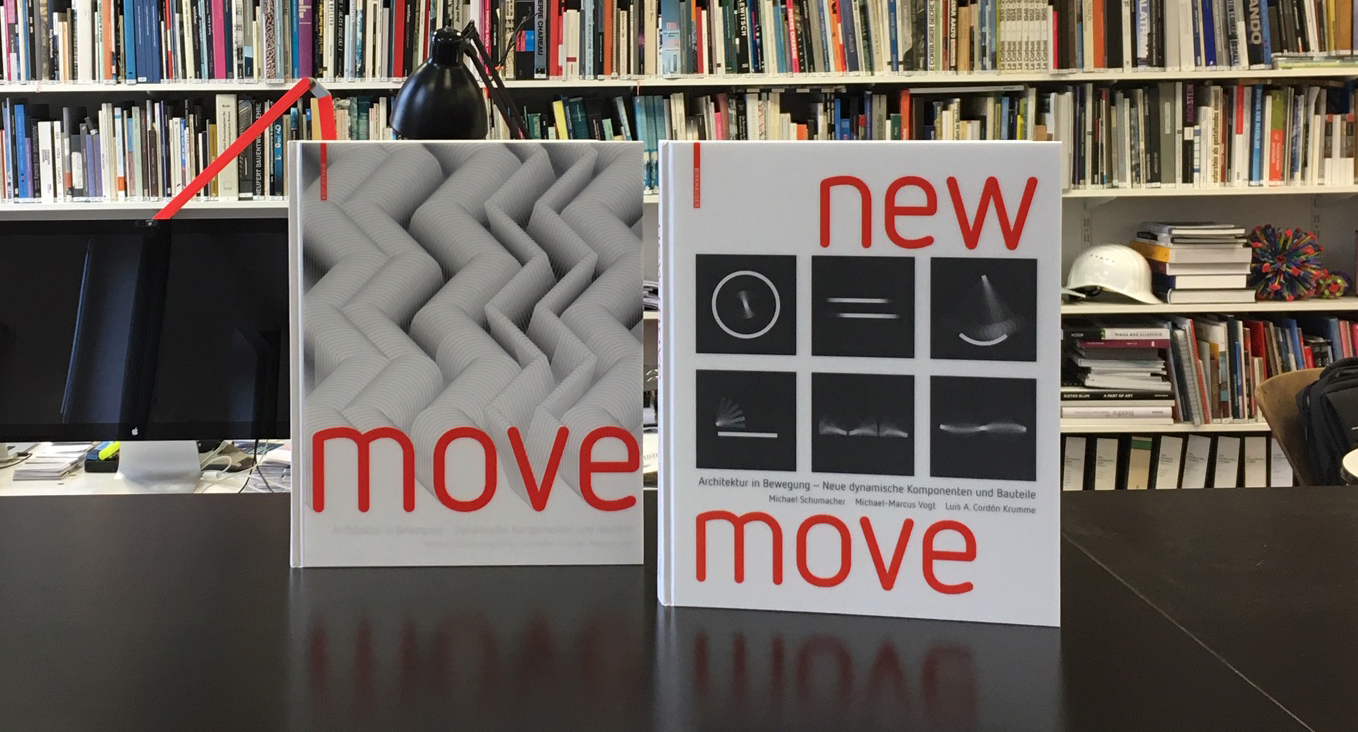 Be it mobile bookcases employed as façade elements on a bookstore in São Paulo, a theatre tower incorporating a height-adjustable stage in Switzerland, or an observatory with rotating telescope towers in Great Britain – the reference book "new move" describes the most recent developments in kinetic architecture around the globe.
Ten years after the first "move" publication, it was time for a sequel. "New material properties – e.g. elasticity, strength and electrical conductivity  – are opening up fascinating new possibilities in building construction. (…) And it is not only materials, but also novel methods of manufacturing that have created a new field for kinetic architectural elements", according to Prof. Michael Schumacher who, together with Michael-Marcus Vogt and Luis A. Cordón Krumme, edited the book. All three teach and carry out research at the Institute of Design and Construction at Leibniz University Hannover.
The 220-page book revolves around elements that pivot, rotate, flap, slide and fold – comprising not just theory and planning, but also how parts are applied and function, right through to complete buildings and their components.
"new move" is published by Birkhäuser Verlag and costs €59.95.