Back
Deep Sea Museum and Sports Centre in Sanya, China
31.10.2023 - Notes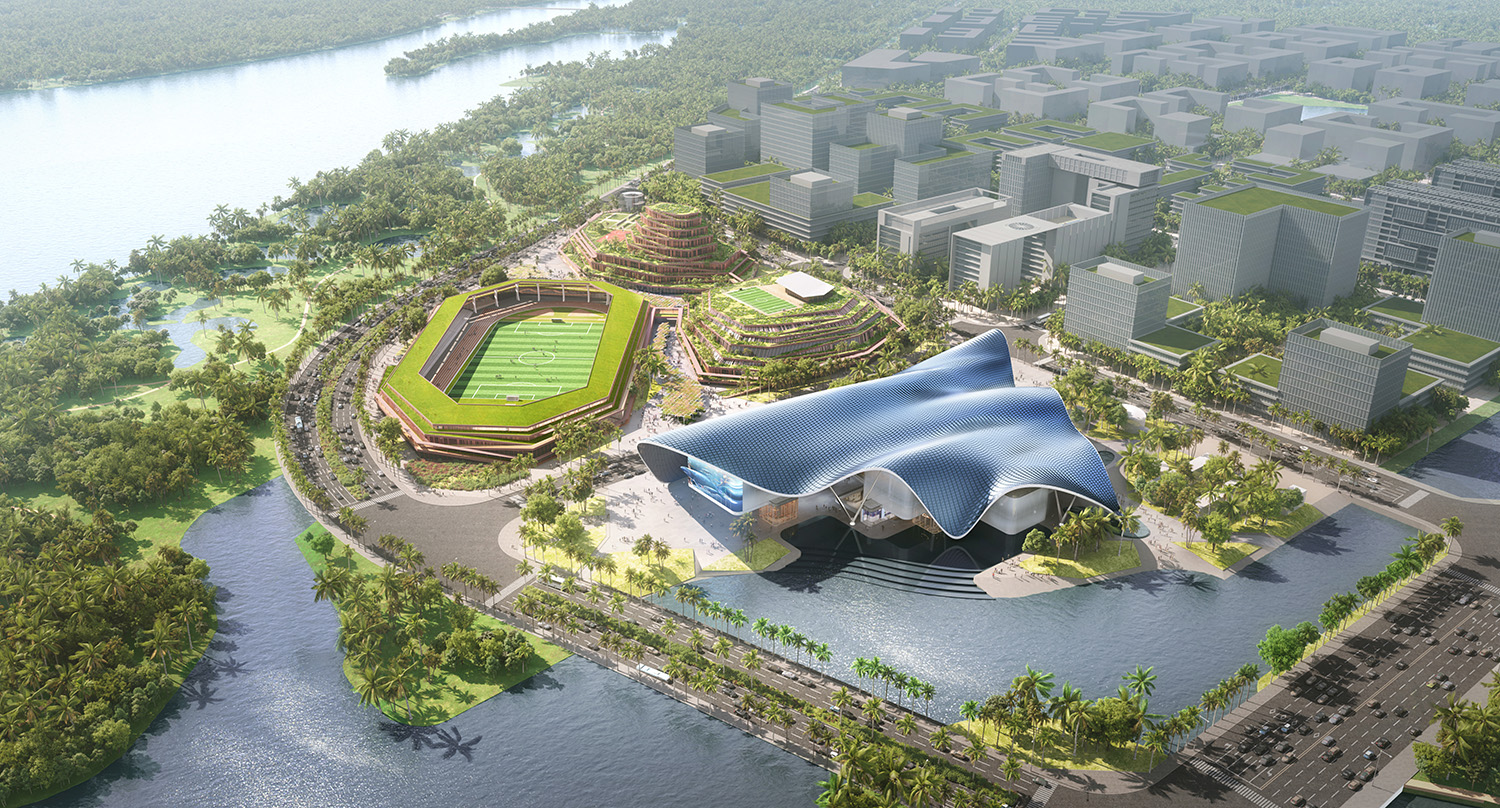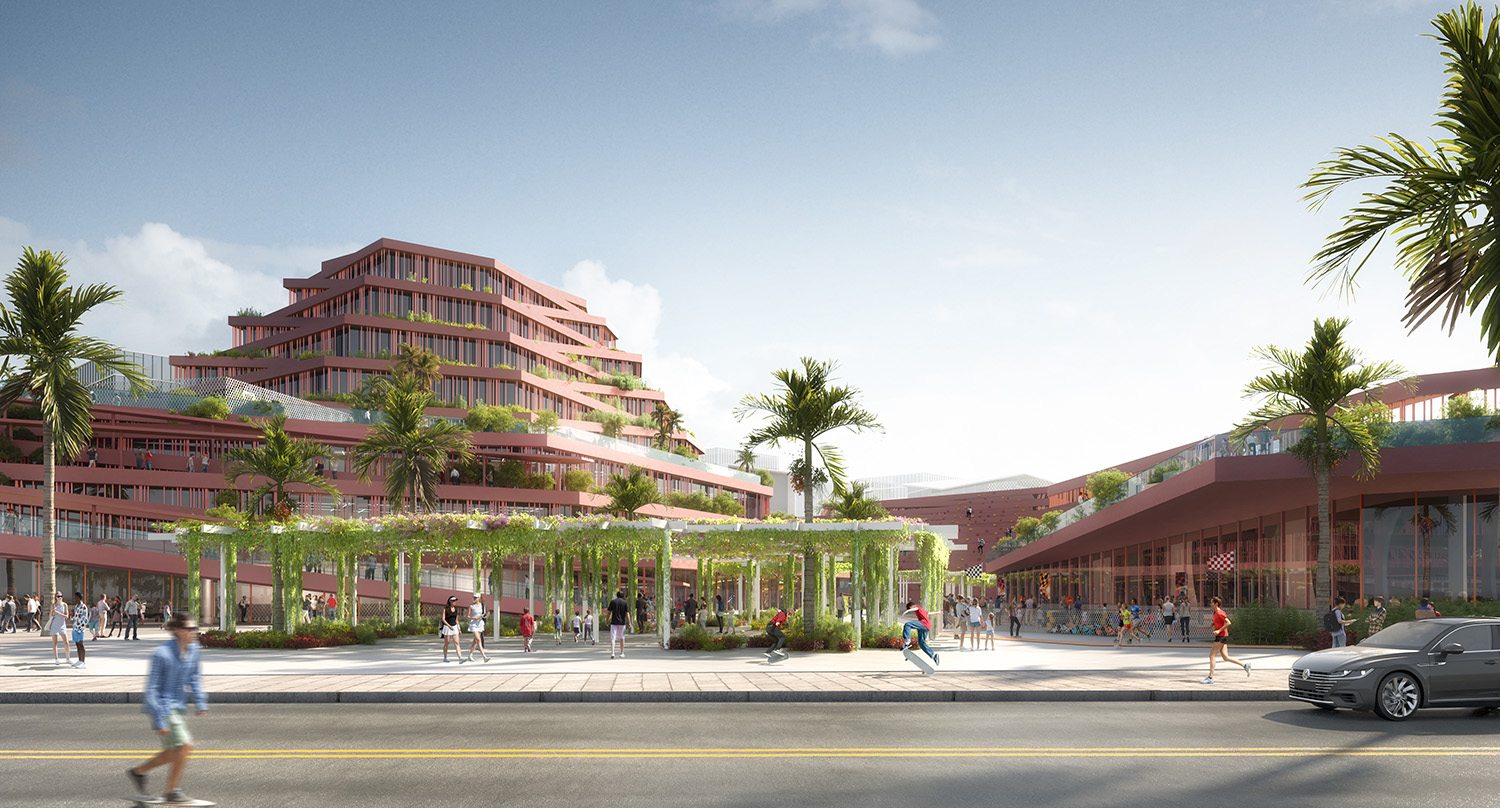 More than 150 architectural firms from all over the world took part in the international competition for a Deep Sea Museum and Sports Centre in Sanya Yazhou Bay Science and Technology City in China. The design by schneider+schumacher with Jacques Ferrier Associes and Tongji Architectural Design was premiated among the top five submissions, and received an "Award of Excellence", which was presented to a total of three entries – in addition to the first and second prizes.
The attractive project site is located on the coast in the west of Sanya, right next to Yazhou Bay, where the mountains meet the sea, so the design uses the bay's marine elements as a conceptual basis for the Deep Sea Museum and the design of the Sports Centre reflects the local mountain topography.
The design for the Museum aims to create a deep-sea environment in which visitors can immerse themselves. Externally, the dome – reminiscent of an expanse of undulating water – is intended as a new landmark for the city, while internally it generates a deep and mysterious exhibition space with an interplay of blue light and shadow. By contrast, the Sports Centre takes the shape of a mountain emerging from the landscape. The building's roofscape incorporates an ascending zig-zag path for both pedestrians and joggers.