Back
31.08.2023 - Notes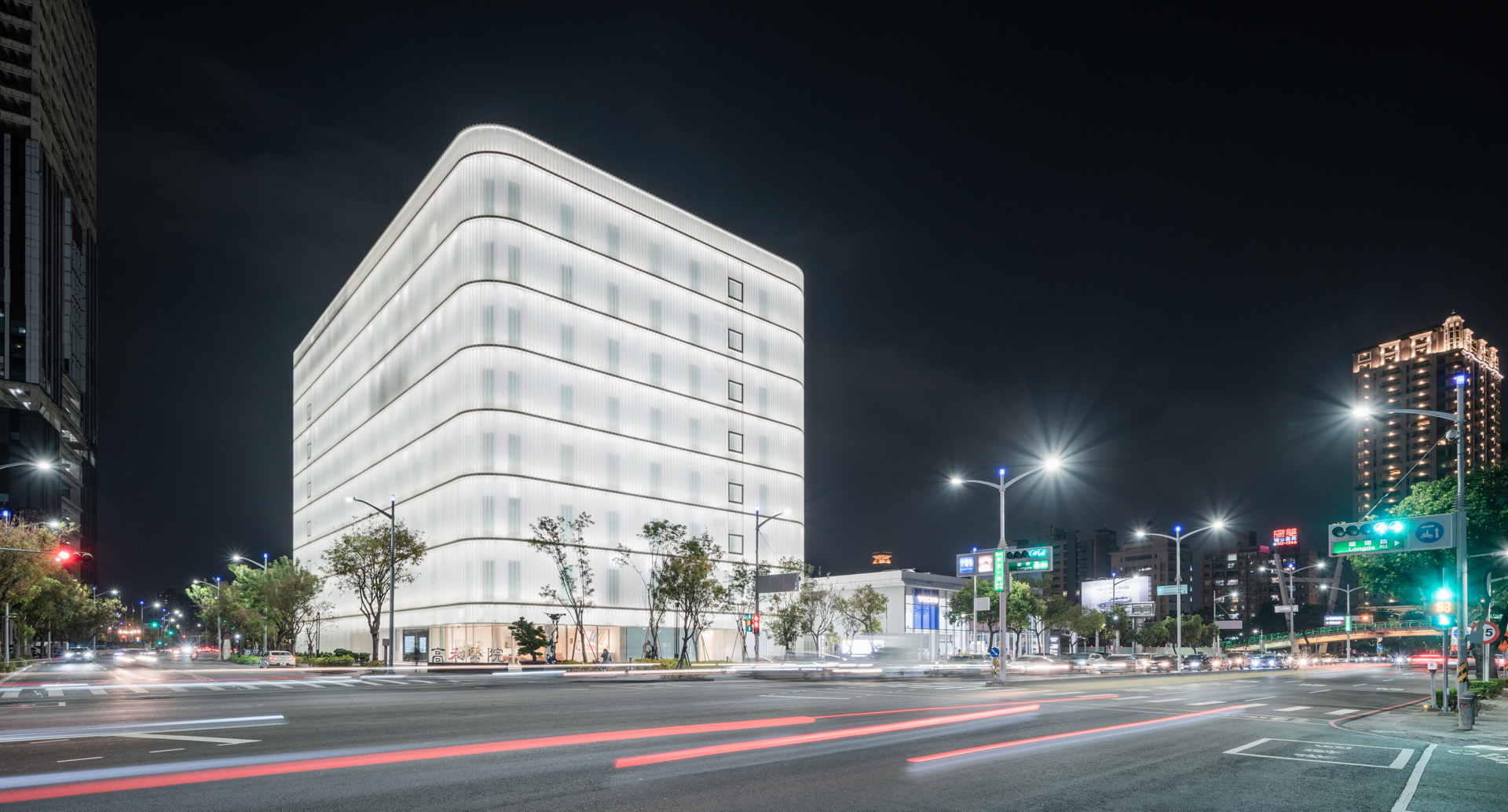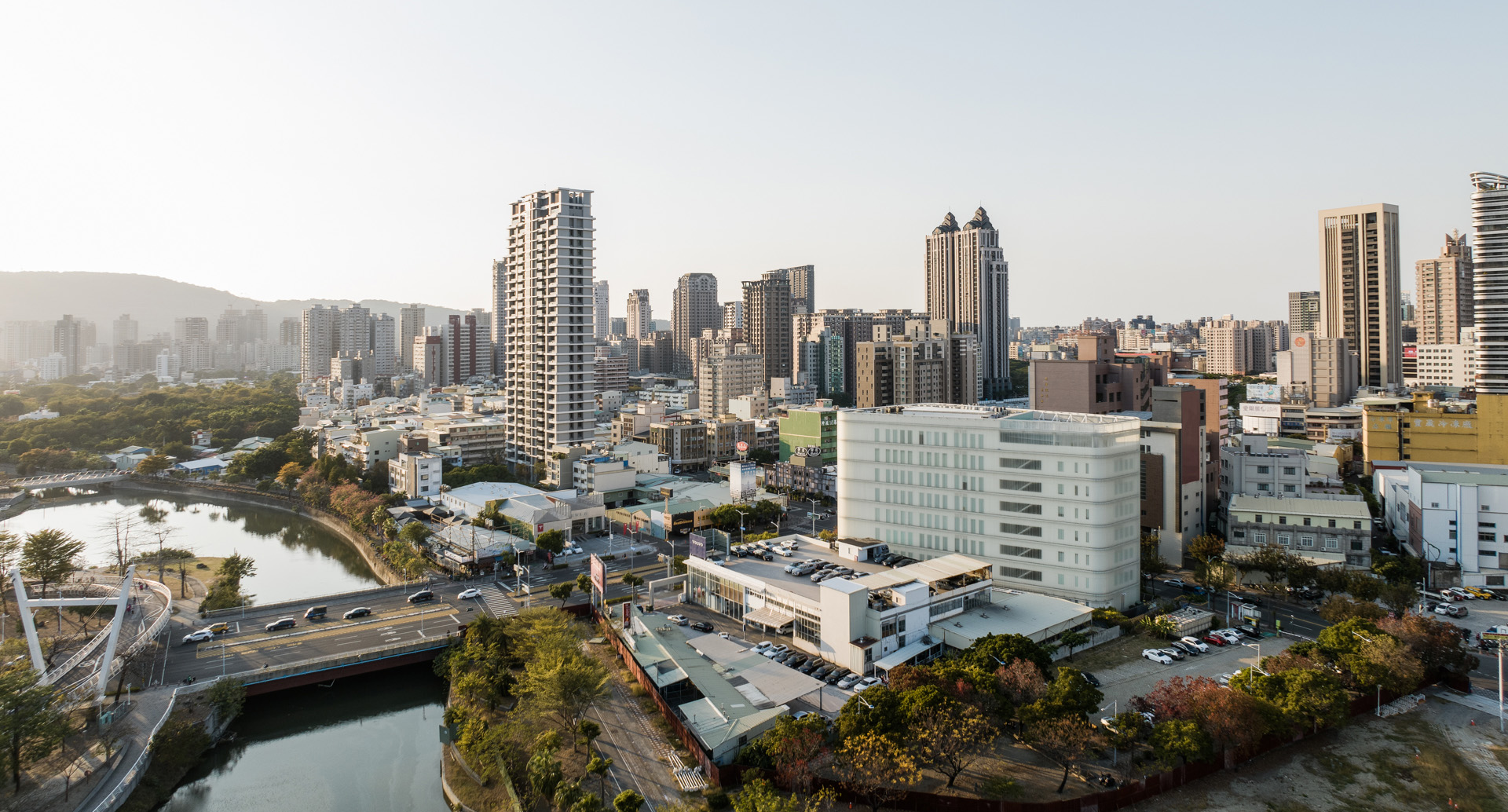 An eight-storey atrium encircled by a transparent façade enclosing a green garden full of palms. This describes the new hospital building built to plans by schneider+schumacher in the port city of Kaohsiung in southern Taiwan. The Kao-Ho Hospital specialises in preventive medicine, including health check-ups, integrative medicine with a holistic approach, and treatments for cancer. Its founder, Dr Hsu Ting-Yuan, has long been committed to combining Chinese and Western medicine, and it was he who commissioned the Frankfurt-based architecture firm to plan the hospital in 2017, with construction starting in 2019.
Kao-Ho Hospital is located on a 12,000 m2 site in the centre of the city, surrounded by main roads to the north and the west. The eight-storey building consists of two sections – a clinical tract and an office tract and between them, a planted courtyard, so every floor enjoys a view of green palms. Clinics wrap around a central atrium, which extends from the ground floor to the eighth floor. The ground floor comprises an entrance area and reception, a café, a pharmacy, and treatment rooms. The second and third floors house the Centre for Preventive Medicine, while in-patient admissions are located on the fourth and fifth floors. The sixth and seventh floors house laboratories for research and sample testing, and the top floor has a library and a roof garden.
The façade consists of screen-printed U-profile glazing that, with the sole exception of the entrance area, surrounds both tracts plus the inner atrium, uniting them visually. At night, interior lighting behind the glazed facade makes the whole building glow – a white luminous cube that stands out against the grain of the city landscape.
Photos: Shawn Liu Studio