Back
Ziegelei-Allee in Praunheim
15.05.2023 - Notes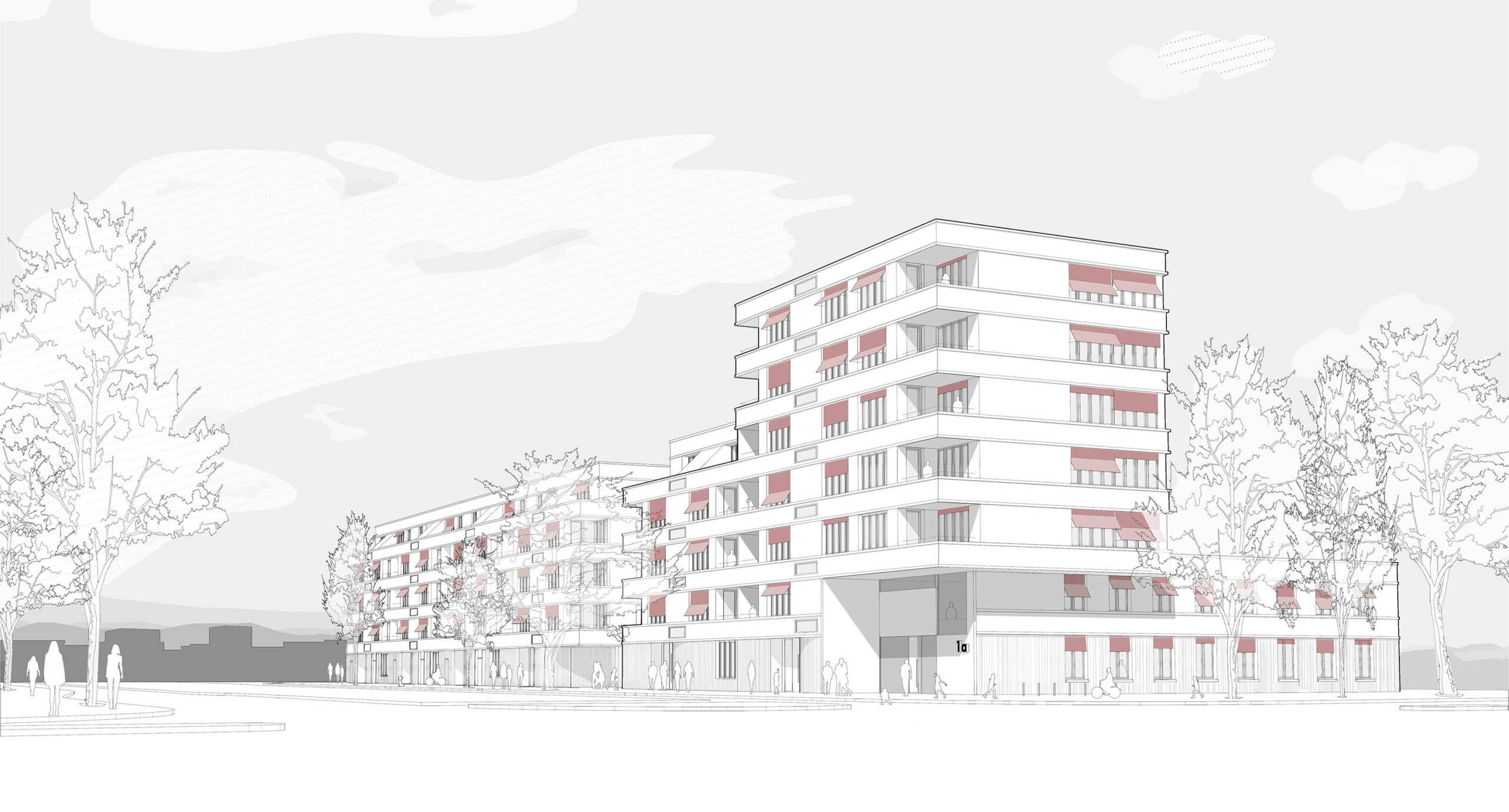 In a two-stage review process – set up by the ABG in cooperation with the City of Frankfurt am Main – a design by schneider+schumacher has been awarded first prize. It is a project of special significance in terms of urban development: up to 58 subsidised and privately financed flats are to be built in passive house construction on a 3,850m2 site in Ziegelei Allee in Frankfurt's Praunheim district. The development will form the entrance to the future 'Quartiere' neigbourhood.
In elucidating the jury's decision, Prof. Zvonko Turkali, chairman of the jury commented: "The concise architecture of the entry by schneider+schumacher is in keeping with the 'New Frankfurt' tradition. The design successfully defines the entrance to the new neighbourhood and the proposed floor plans promise future residents a consistently high quality of living space".
The design consists of two sections. The block on the northern site is four storeys high, plus another set-back storey. By continuing the building typology of the balcony-access apartment blocks on Ludwig-Landmann Strasse, the design mediates between old and new: the existing housing at the interface of Ernst May's 1930s satellite town, and the planned urban expansion. A seven-storey tower-like building on the corner of Heerstrasse and Ziegelei Allee creates a powerful climax that, in terms of urban planning, will serve to mark the entrance to the so-called 'District of Neighbourhoods'.