Back
Affordable housing in Mannheim-Waldhof
15.05.2023 - Notes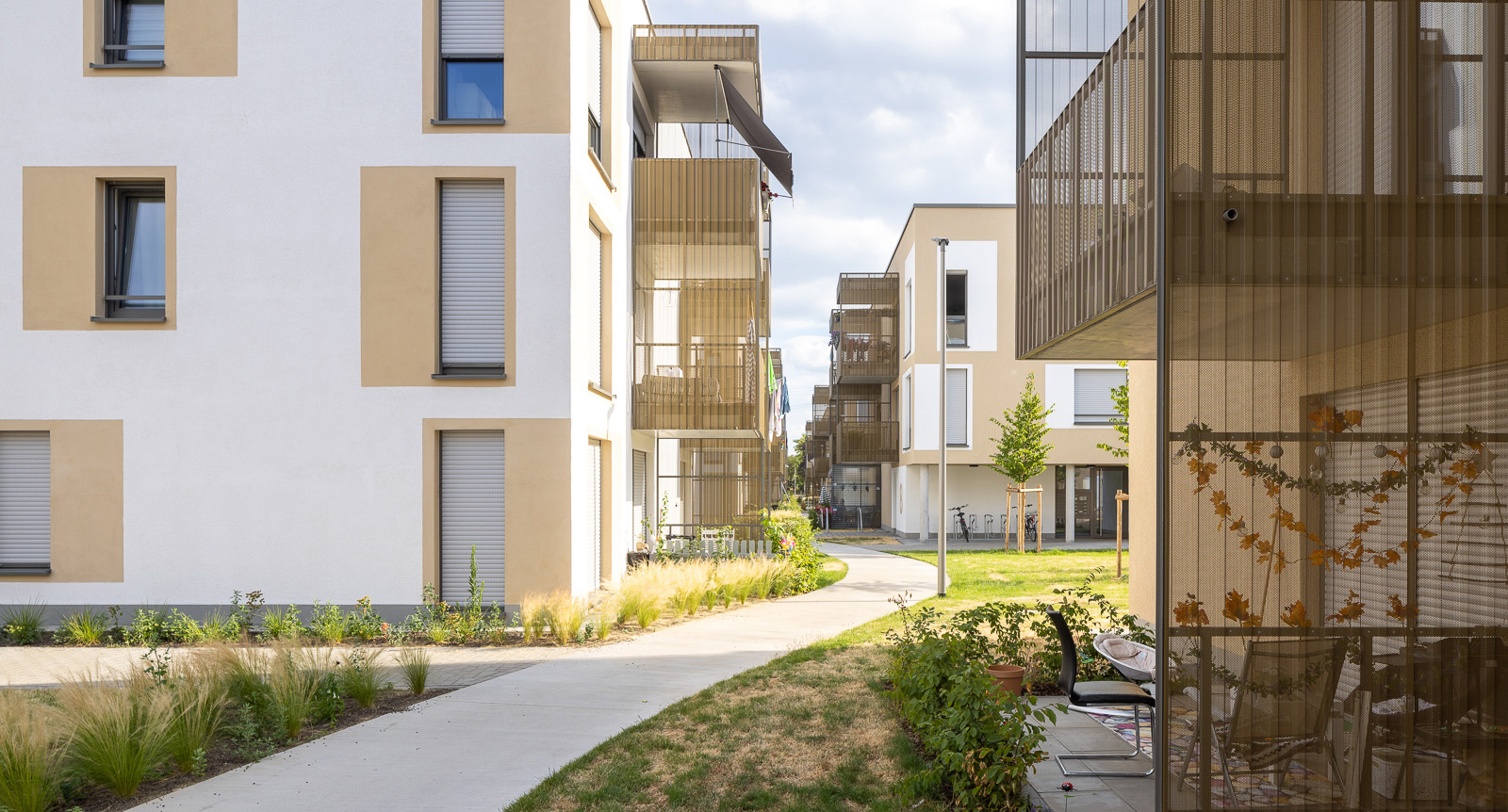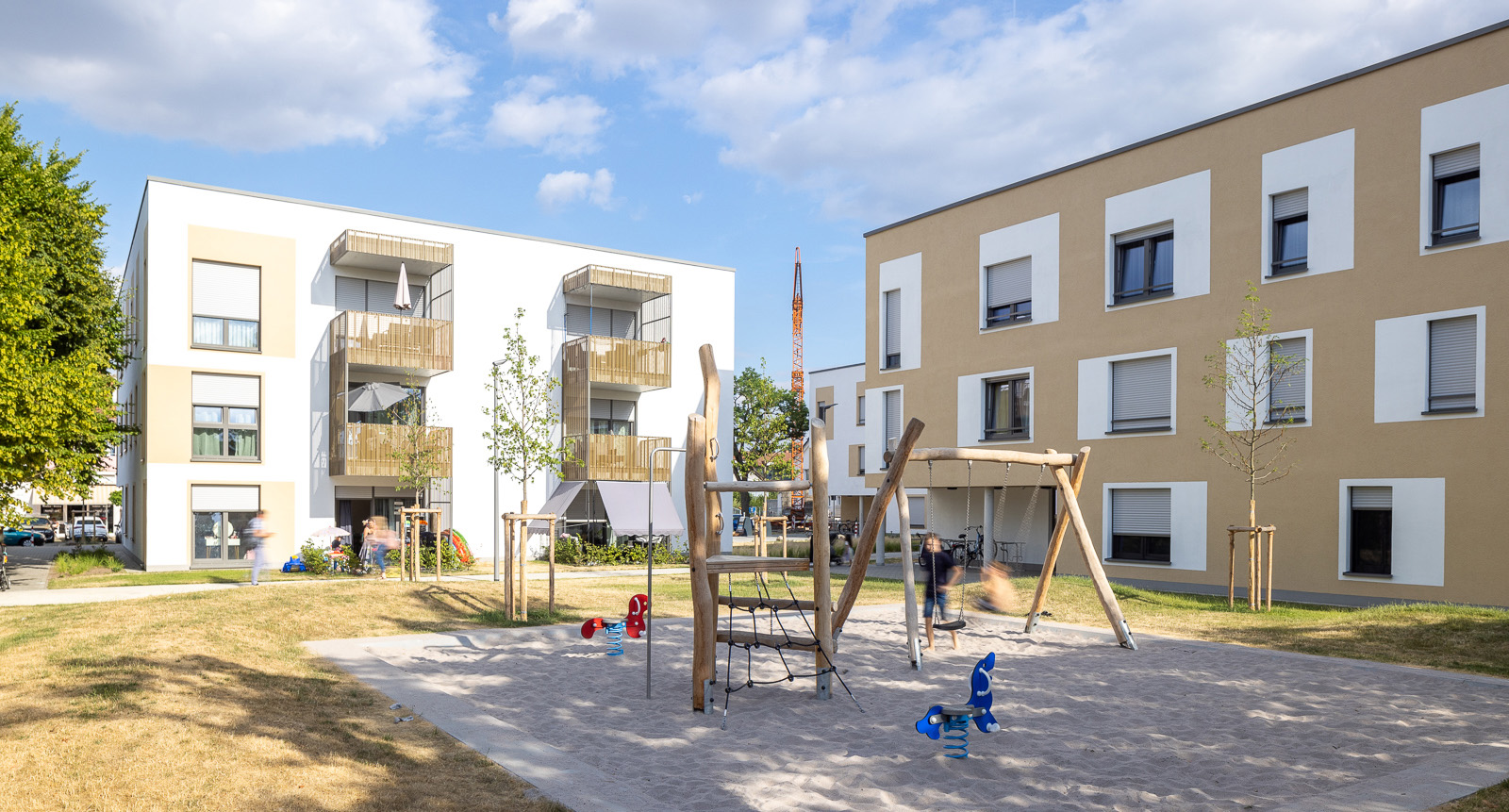 Some two years after construction started, eleven apartment buildings designed by schneider+schumacher have now been completed in Mannheim-Waldhof. The city's Lord Mayor Dr. Peter Kurz, and Karl-Heinz Frings, managing director of the Mannheim housing association GBG, officially opened the new buildings at the beginning of May. Through the state housing subsidy programme, a total of 147 flats are being made available to rent at a price of 7.85 euros per square metre, but only for those with a housing entitlement certificate.
The plot, located in Freien Weg, consists of one five-storey building with a lift and ten three-storey buildings without a lift. The blocks are connected via a path that winds through the housing complex. All houses meet the specified KfW 55 standard, with greened flat roofs, plus a roof-mounted photovoltaic system. The apartment mix includes 1- to 4-room flats ranging from 35m2 to 86m2, each with a terrace or balcony. The residential complex also has a 500m2 playground area, 99 car parking spaces, and 276 spaces for bicycles, with seven e-charging stations to follow. So far, 70 percent of the flats are occupied.
"With these buildings now completed, we are making an important contribution towards providing affordable and at the same time high-quality flats for singles, couples and families with a housing entitlement certificate," commented Karl-Heinz Frings, Managing Director of GBG (on the right in the photo next to Lord Mayor Dr. Peter Kurz).
Photos: GBG, Nikola Haubner