Back
16.05.2023 - Notes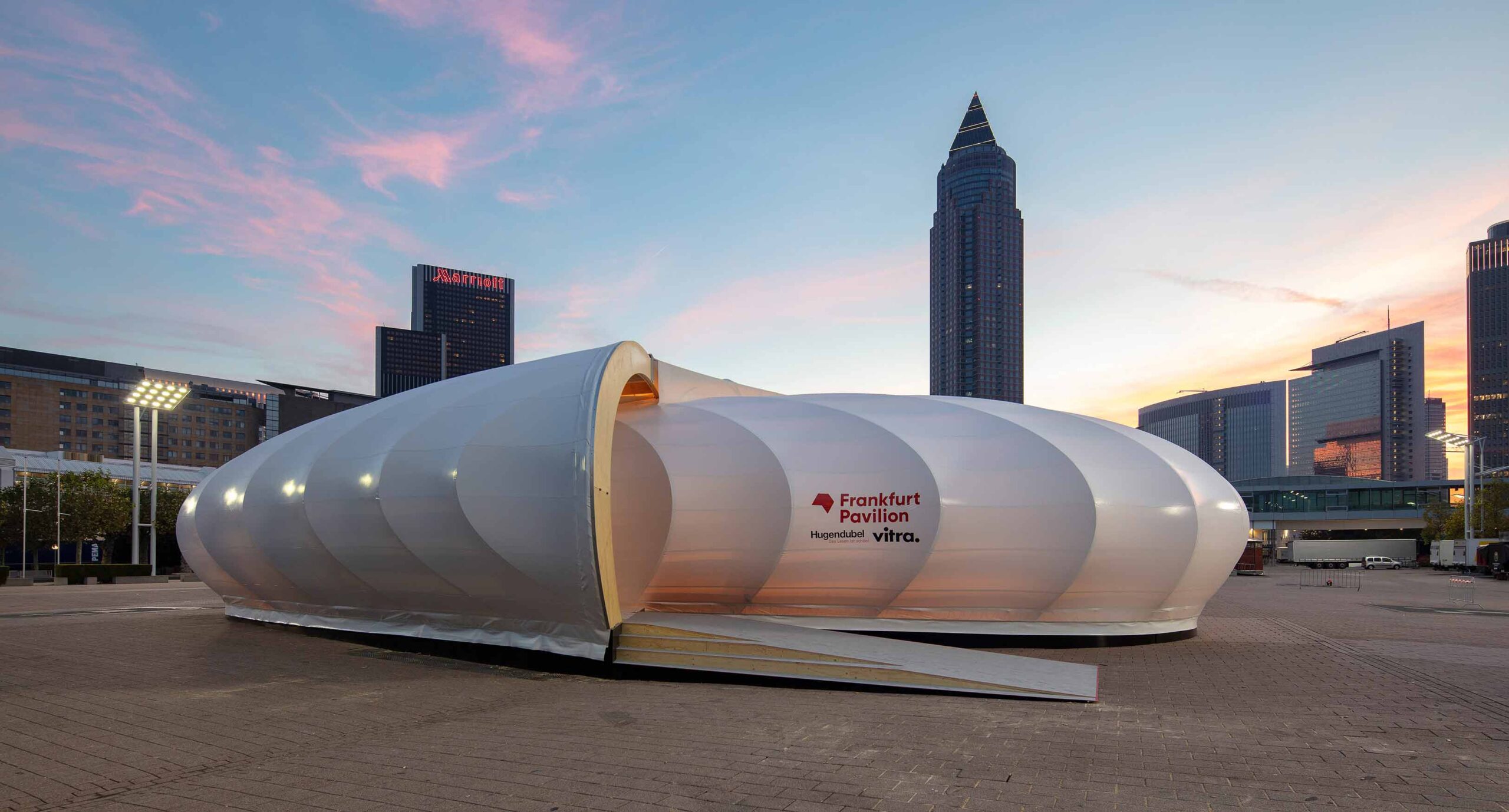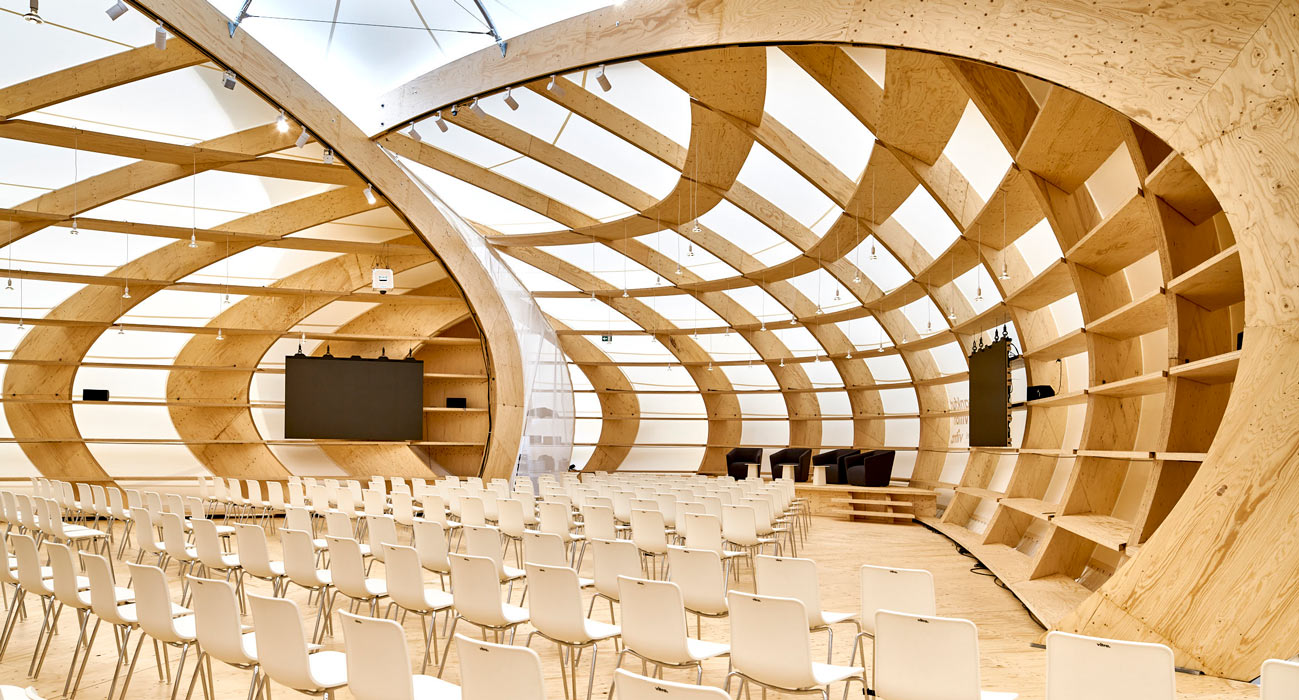 In mid-May, the iF Design Awards 2023 were presented in a ceremony at Berlin's Friedrichstadt Palast. In this renowned design award, the Frankfurt Pavilion designed by schneider+schumacher for Frankfurt Book Fair received a gold trophy in the category "Public Architecture". Ragunath Vasudevan from schneider+schumacher and Hendrik Pfeffinger from Holzbau Amann were in Berlin to receive the award. This year's competition attracted 11,000 entries from 56 countries, and a total of 75 gold awards were presented. It is Frankfurt Pavilion's second award this year: in March, it received the Martin Elsaesser Plaque 2023.  
Originally created for the 70th Frankfurt Book Fair in 2018 in order to provide the Book Fair with additional event space, (which it did in both 2019 and 2022), the Frankfurt Pavilion is designed as a temporary sustainable structure that can be both stored and rebuilt with a minimum of effort. At the coming Book Fair in October 2023, visitors will have another opportunity to experience the Frankfurt Pavilion.
The pavilion consists of three shell-shaped ribbed structures made of wood. Each element is pushed into the adjacent element and surrounded by a membrane. Like a tent, the membrane is only attached to the main frame of the rib structure and to the floor with cords and, together with the timber members, it forms the structural support.