Back
New Visitors' Terrace at the Städel Museum
22.05.2023 - Notes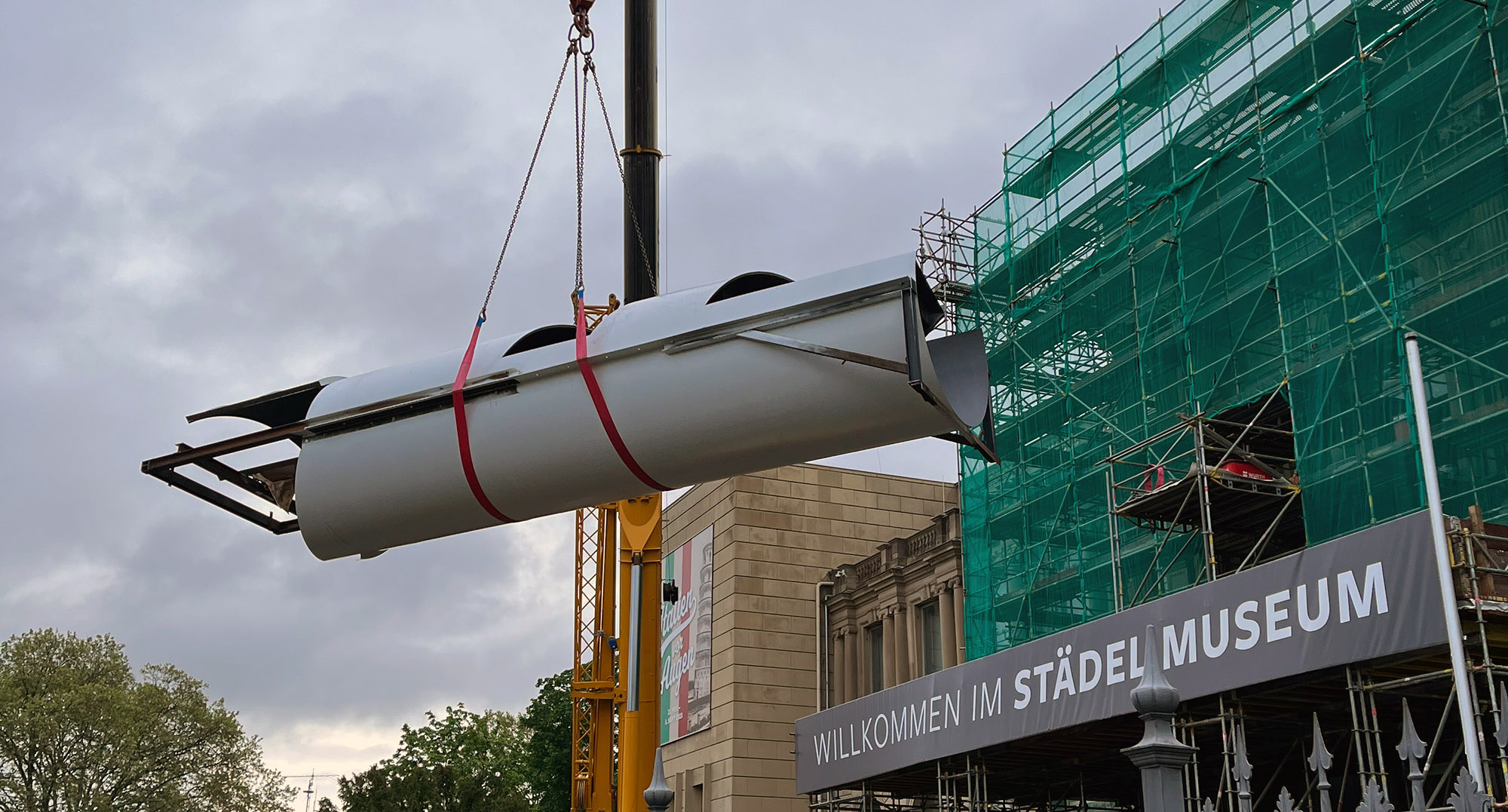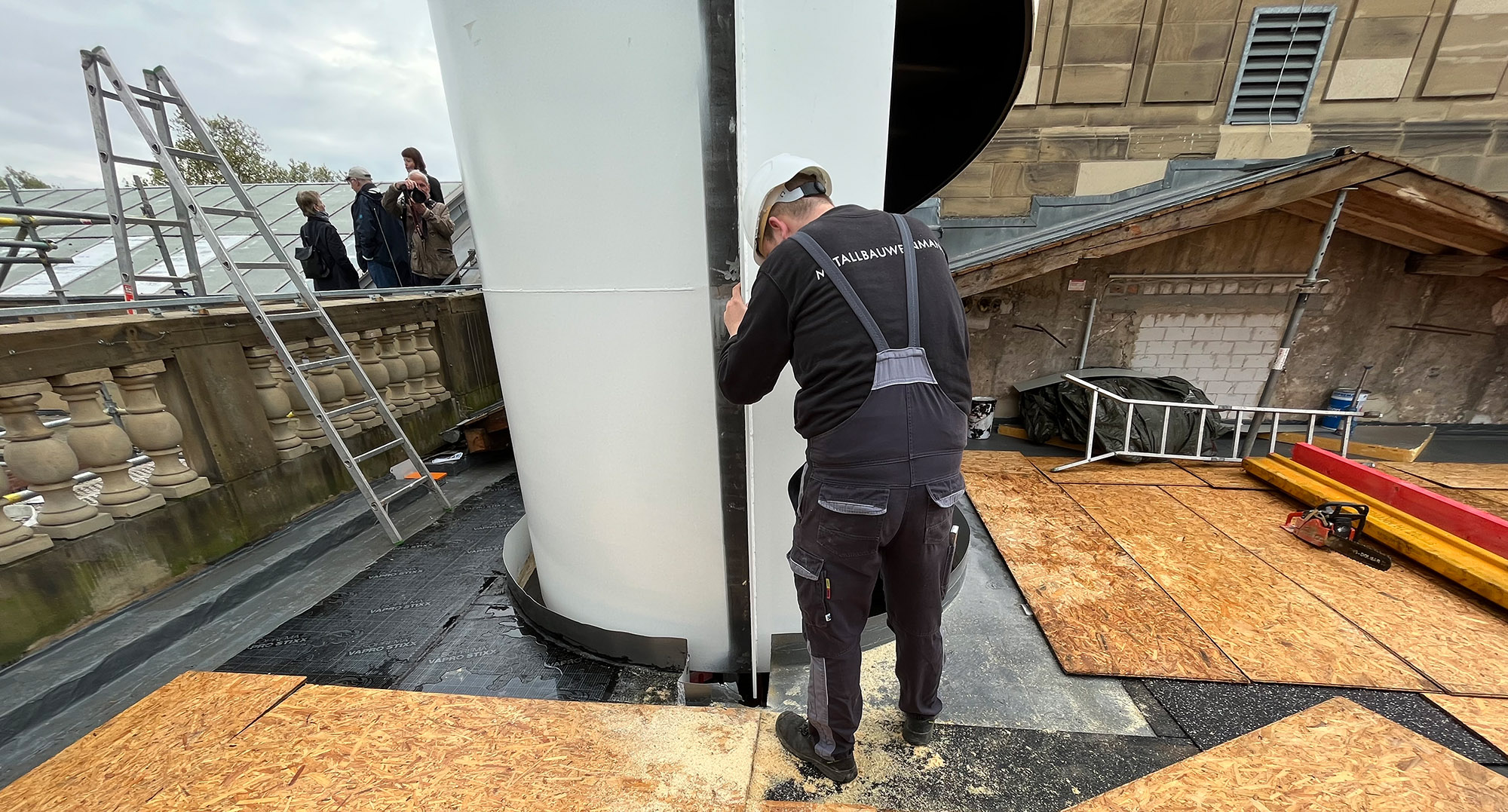 The Städel museum building is evolving yet again and will in future offer visitors a view of Frankfurt's skyline. This summer sees the opening of the new 64m2 visitors' terrace above the main entrance, designed by schneider+schumacher.
At the beginning of May, two steel spiral staircases were installed, leading to the museum's roof terrace. The two cylinders, each with 50 steps, are twelve metres high, weigh eight tonnes, and have a diameter of two metres. They were manufactured in Friedrichsdorf. Each staircase was delivered in a single piece and lifted over the roof with a mobile crane, then lowered into a cut-out hatch.
The aim was to avoid altering the listed façade and to find a space-saving solution for the staircase on the building interior. Kai Otto, partner at schneider+schumacher explains: "The cylinders are hung off structural walls since, given these site conditions, a conventional staircase would not have worked".