Back
Dondorf'sche Druckerei (Former Dondorf'sche Printworks)
02.05.2023 - Notes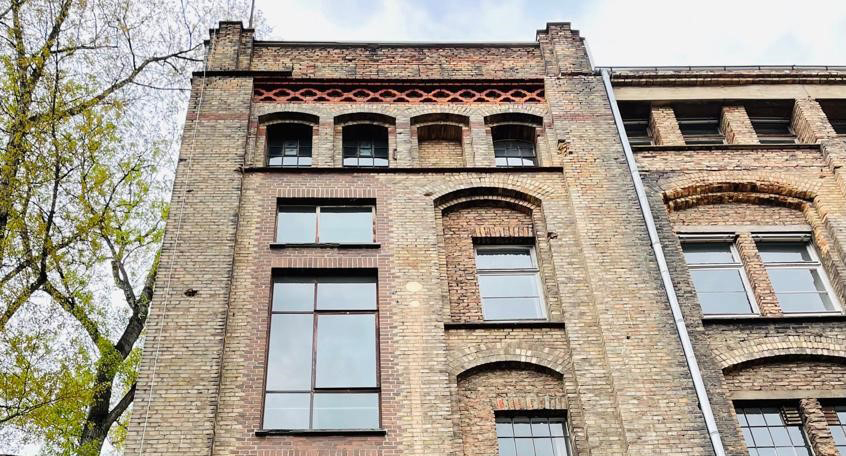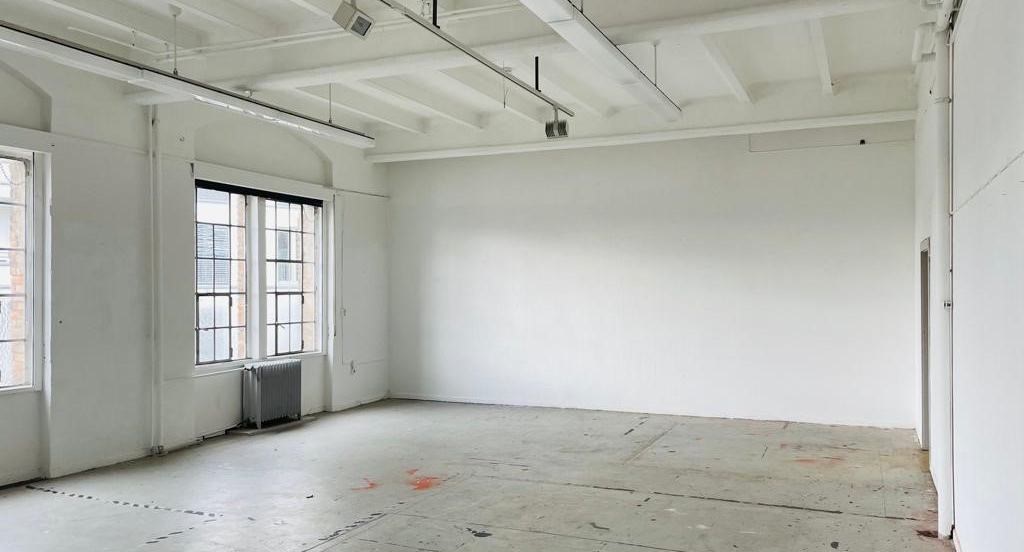 The Dondorf'sche Druckerei building exemplifies, unfortunately once again, how buildings worth preserving are still being treated in this country. 
Although this building has not yet been listed, its eventful history makes it a cultural landmark for the Bockenheim district and beyond. Over the course of 130 years, the building has been used for a variety of purposes, ranging from a printworks to a university teaching facility. Diverse traces of these various historical periods – from the industrial building of the late 19th century to post-war architecture with its slim-section window construction – offer rich visual material, especially for an institute that deals with aesthetic issues. It is precisely this contrast between old and new that can generate a unique ensemble in an exciting location.

Under the headline "Little hope for the Dondorf'sche Druckerei", the Frankfurter Allgemeine Zeitung reports on the current demolition plans. The article states that with regard to the façade, "70% of the fabric" will have to be replaced. This wording is misleading: when the façade was appraised, it was found that 70% of the total façade area would need to be renewed. There is a significant difference here. In most building renovation projects, 100% of a façade's surface needs to be renewed. This kind of misleading reporting is caused by the often (deliberately?) misleading representation of a building's planning status. To illustrate the need for renovation of the masonry, for example, a 25 cm deep drill core was exhibited, apparently to demonstrate the need to renovate mortar joints extending to about half the length of this drill core. The fact that the walls are in fact 50 to 60 cm thick – so the damage is significantly less, when considered relative to the total wall thickness ­– was not mentioned.

The danger of these exterior walls collapsing, as described by the project team, arises when all intermediate ceilings are demolished beforehand, and only the outer walls are left standing. High masonry walls without horizontal bracing are prone to collapse. After all I have heard about this, I am convinced that there is a feasible alternative approach. If the intermediate ceilings are retained and fire protection measures employed (a common procedure in refurbishment projects), there would be no need for costly structural propping. Unfortunately, currently this is not (yet) planned, which in turn leads to very high costs. The mention of the need for asbestos removal also creates a misleading picture: this would be necessary in any case, i.e. no matter whether the building were to be demolished or renovated, because even in the case of complete demolition, asbestos-contaminated components always have to be removed beforehand.

All this runs counter to the frequently expressed public interest in enabling the continued use of existing buildings using appropriate means. Such buildings are also of high architectural quality – not least due to their climate-friendly construction methods. However, all expert opinions here seem inevitably to lead to the conclusion that total demolition is unavoidable. The Federal Foundation for Building Culture has very pertinently described these ever-present phenomena in its current building culture report 2022/23 "New Conversion Culture" (https://www.bundesstiftung-baukultur.de/publikationen/pdf-zum-download/baukulturberichte). They combine this with an appeal for a paradigm shift in how we approach existing buildings, which would make conversion the new guiding principle.

It is high time that the public sector in particular lives up to its reputation as a role model, by ensuring that only projects that make economic sense are implemented!
With all due respect for the work of the architects and experts involved, I am not convinced by the arguments they present in favour of demolition. It is to be hoped that, in time, a rethink will take place.

Astrid Wuttke, Architect BDA, Frankfurt am Main