Back
Topping-out ceremony in China
26.04.2023 - Notes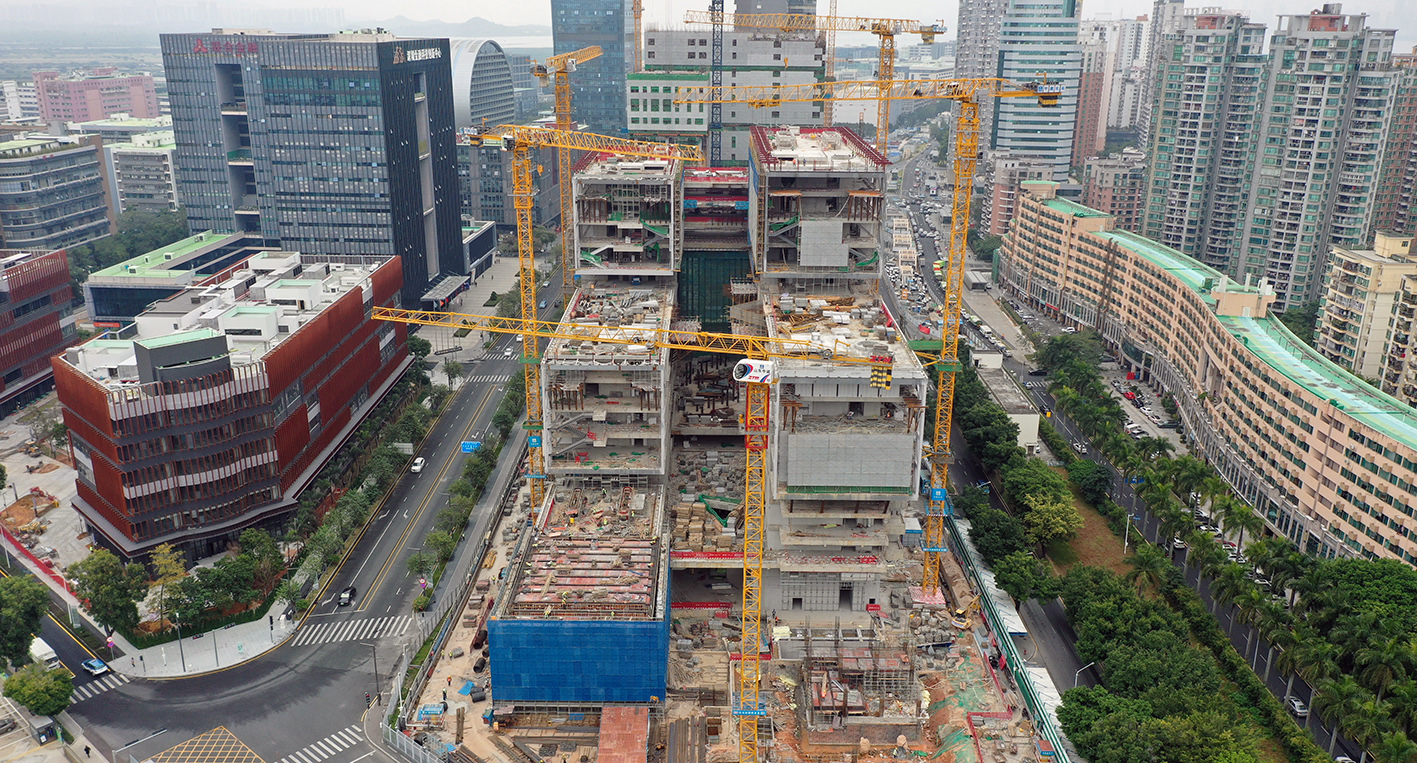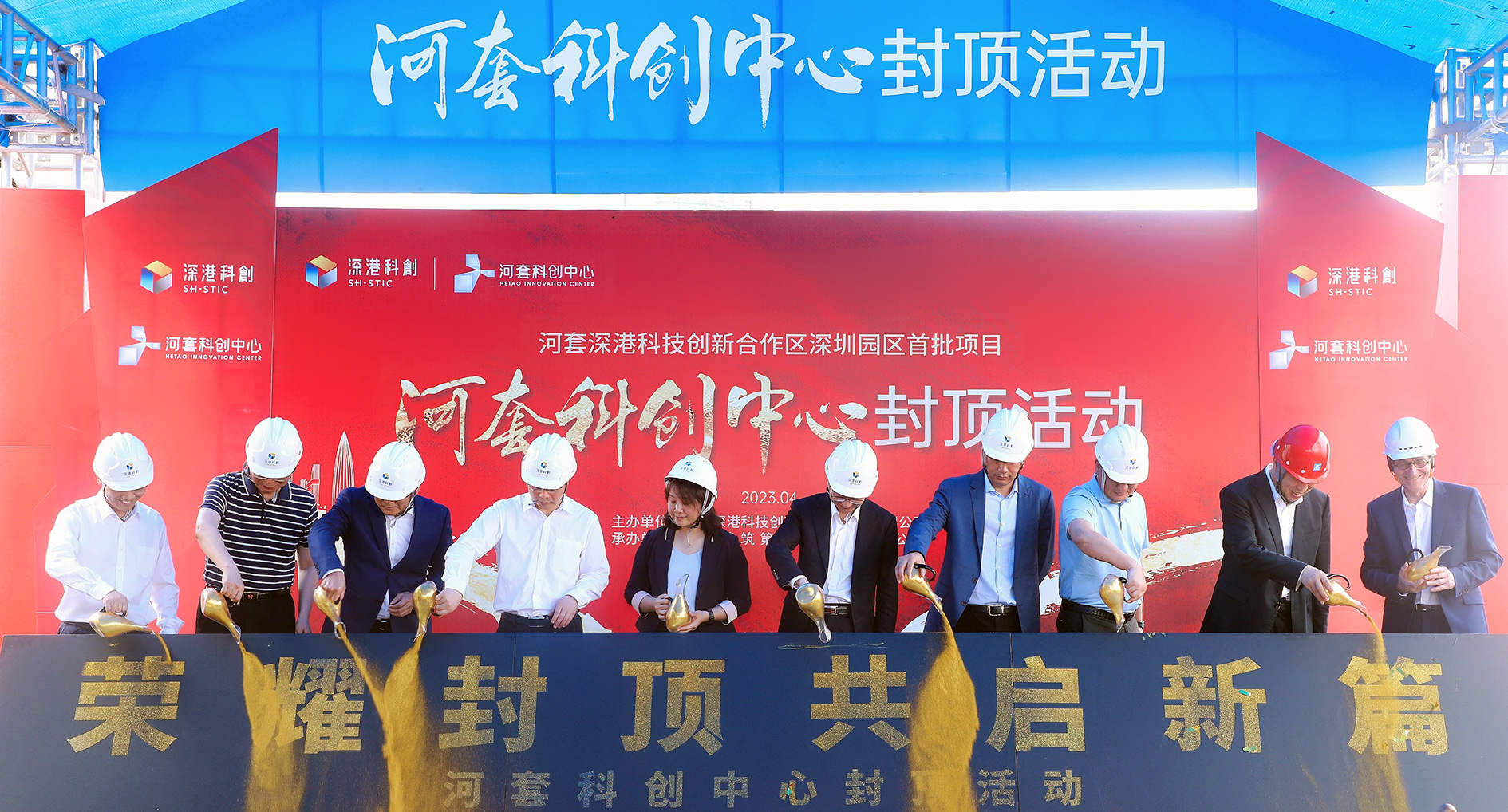 Michael Schumacher, Nan Wang, Meng Li, and Ningling Yi from schneider+schumacher attended the celebrations at the Shenzhen-Hong Kong Open Innovation Center, where the topping-out ceremony of the research building was celebrated in mid-April. It was held on one of the many future roof terraces of the Shenzhen-Hong Kong Open Innovation Center. Late 2019 saw the laying of the foundation stone for the large-scale project, which is one of a total of 15 new buildings being built in a new cooperation zone for science and technology located between Shenzhen and Hong Kong. The research building is designed by schneider+schumacher. Michael Schumacher travelled back to China for the first time after a long break due to the pandemic to take part in the celebrations – together with the team Nan Wang, partner at schneider+schumacher China, Ningling Yi, and Meng Li.
This video highlights the festive event:
Located directly on the river, the huge office tower steps up from the river embankment, finally reaching a height of 120 metres. The holistic design approach typifies a new generation of research buildings that offer space for laboratories and offices – as well as exhibition areas, meeting rooms and leisure facilities where scientists can get together informally. Two rows of glass buildings are stacked up higher and higher and frame the green inner courtyard. Roof terraces on each level – with a view of the Hong Kong wetlands on the other side of the river – are a defining feature of the project.