Back
DESION - Parametrically Printed Glass
29.03.2023 - Notes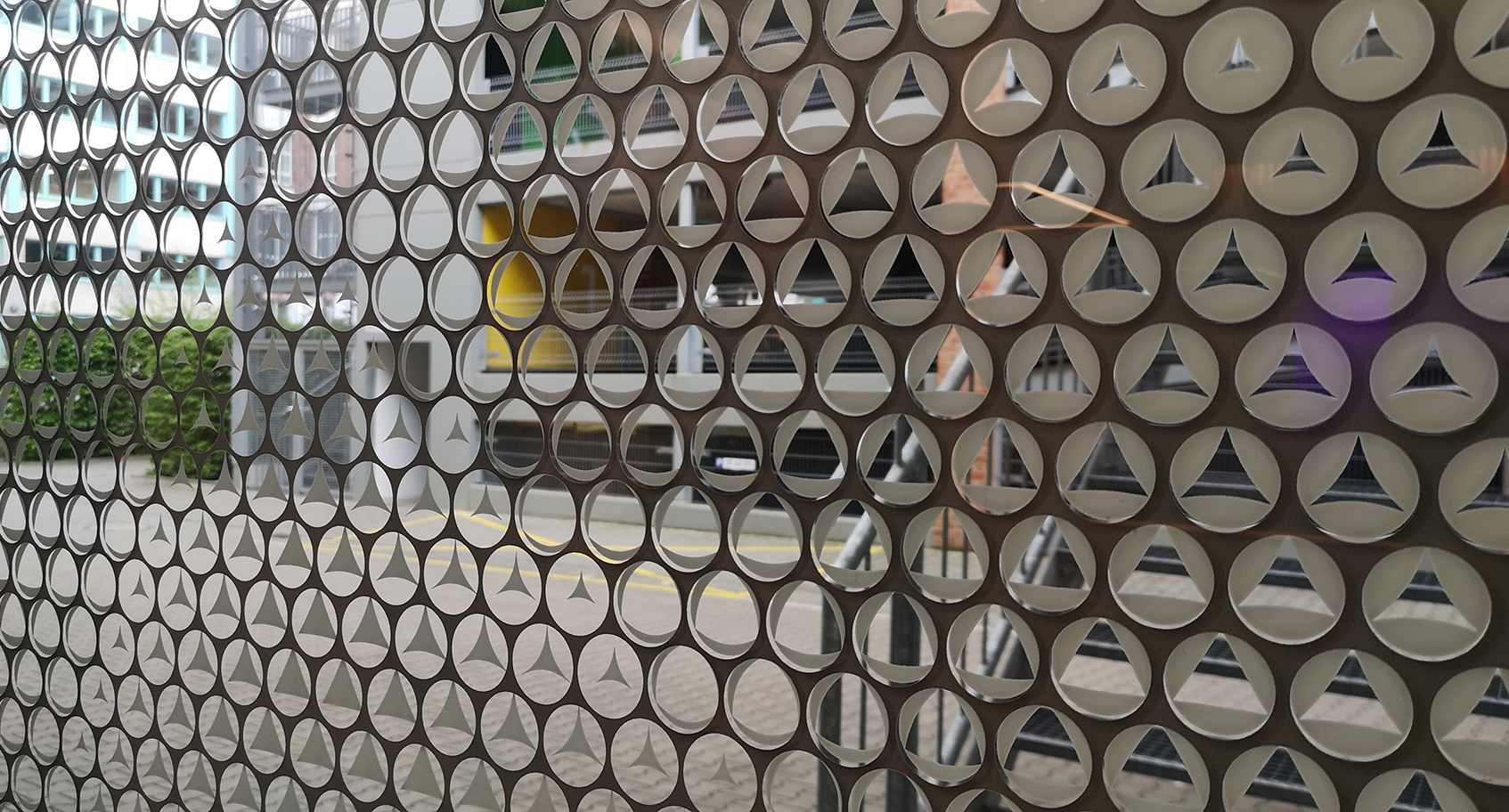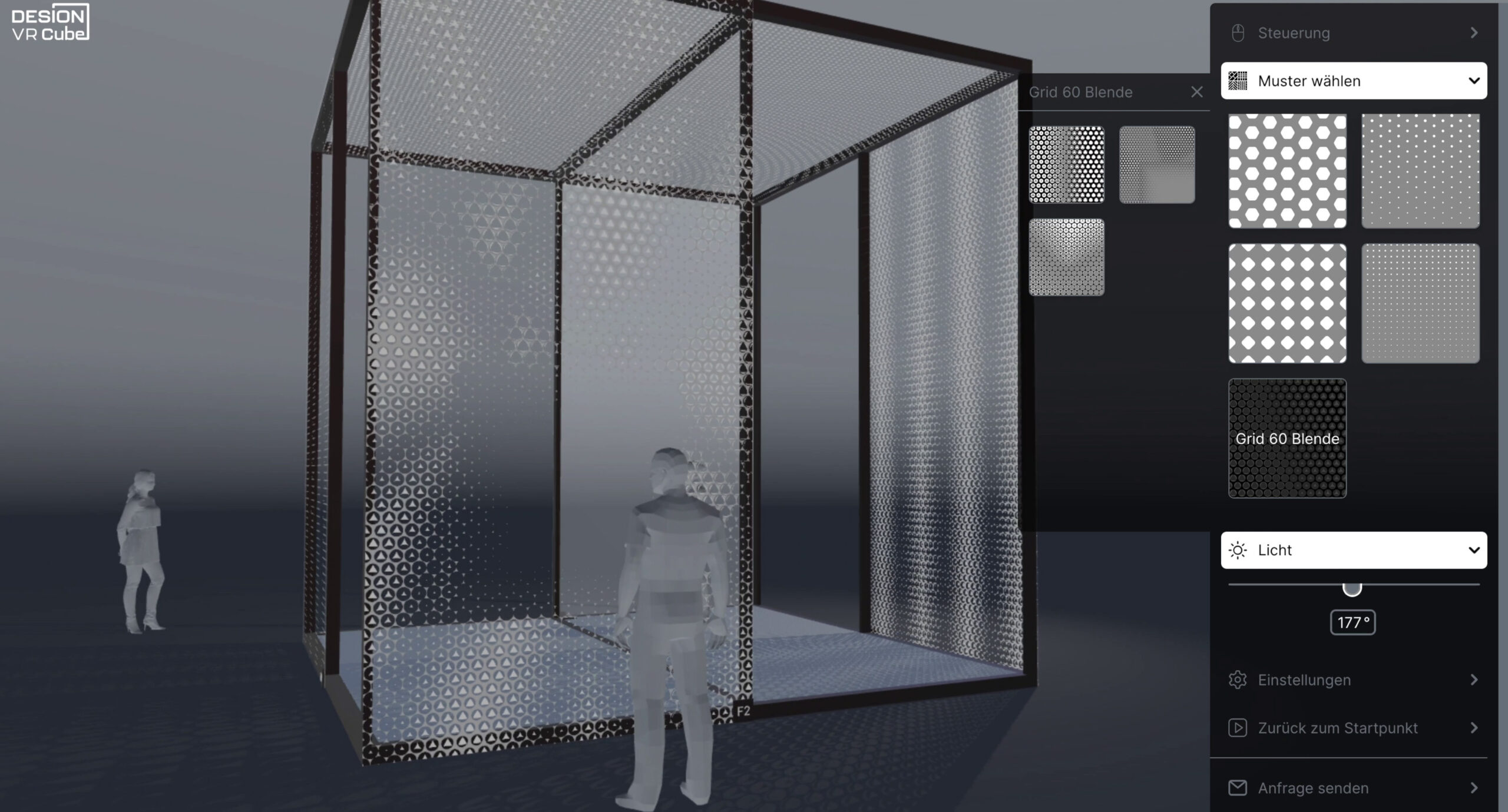 Over the past 20 years, glass facades have morphed from being wholly transparent to increasingly opaque, due to newly introduced building physics requirements. Parametrically printed glass now brings into play totally new aesthetic options for individually designed façades, while simultaneously offering privacy and sun protection.
DESION proposes a new role for glass, according to Prof. Andreas Fuchs, head of the FAT LAB research platform, and Till Schneider, founding partner of schneider+schumacher, in the podcast of the trade journal Fassadentechnik. In an interview with editor-in-chief Dr Marc Sgonina, they discuss the development process, production and applicability of this newly developed product, which has been created in a collaboration between Pilkington and Flachglas Wernberg, FAT LAB, and schneider+schumacher.
One essential innovative component is an online planning and visualisation tool: VR Cube (www.desion-vr.de). Here, various options regarding the density, colour, and pattern of a print can be planned. At the same time, the tool calculates solar control effect and energy transmittance. By printing several layers of a glass structure, one can adjust transparency and light transmission depending on the angle of irradiation in such a way that these factors will vary, according to the time of day and over the course of the year.
Visitors to the BAU trade fair from 17–22 April can find out more about DESION at Flachglas MarkenKreis in Hall C, Stand 317, where product samples and application examples are available. Further information: www.DESION-Glas.de