Back
Martin Elsaesser Plaque 2023
07.03.2023 - Notes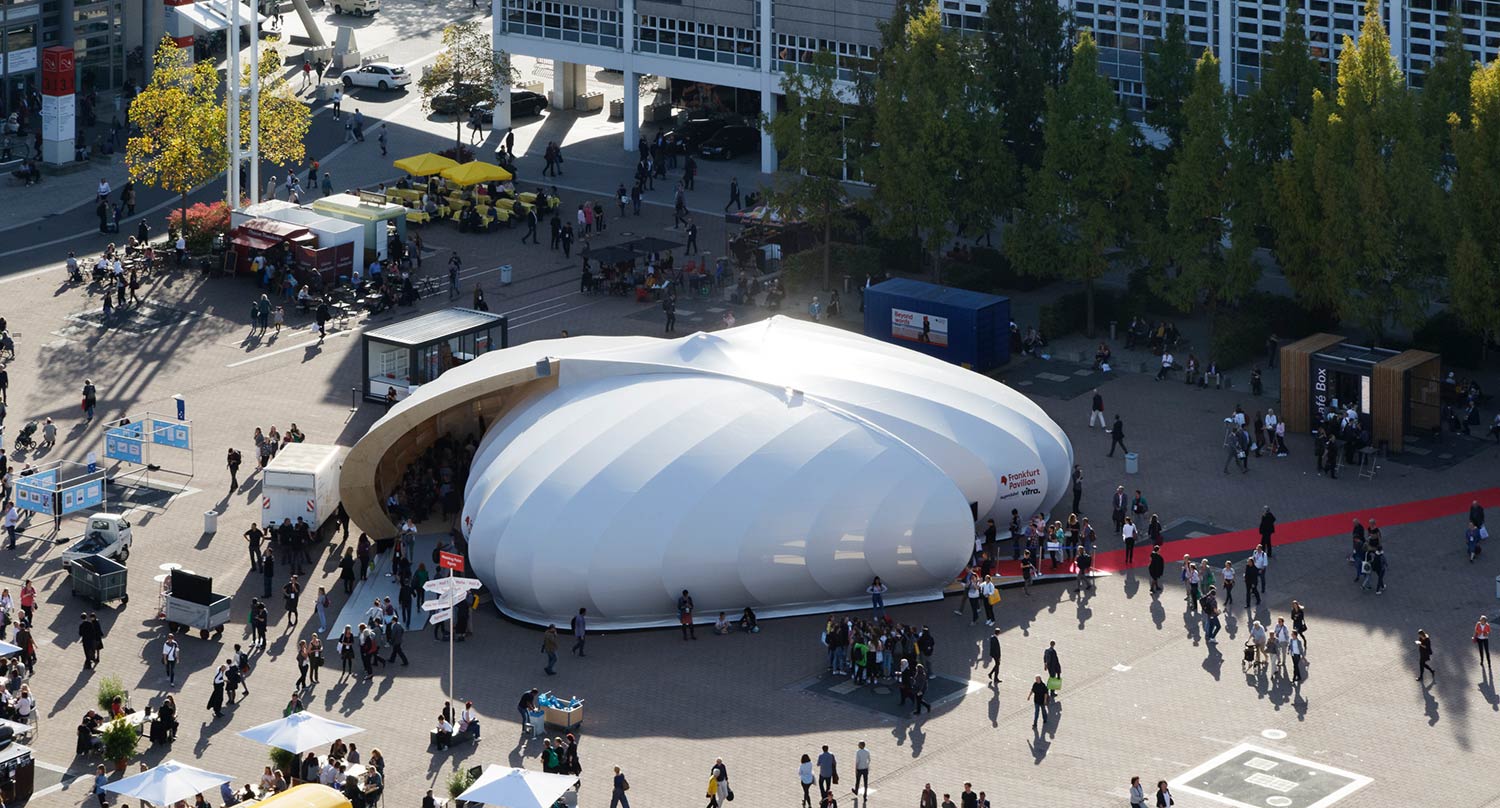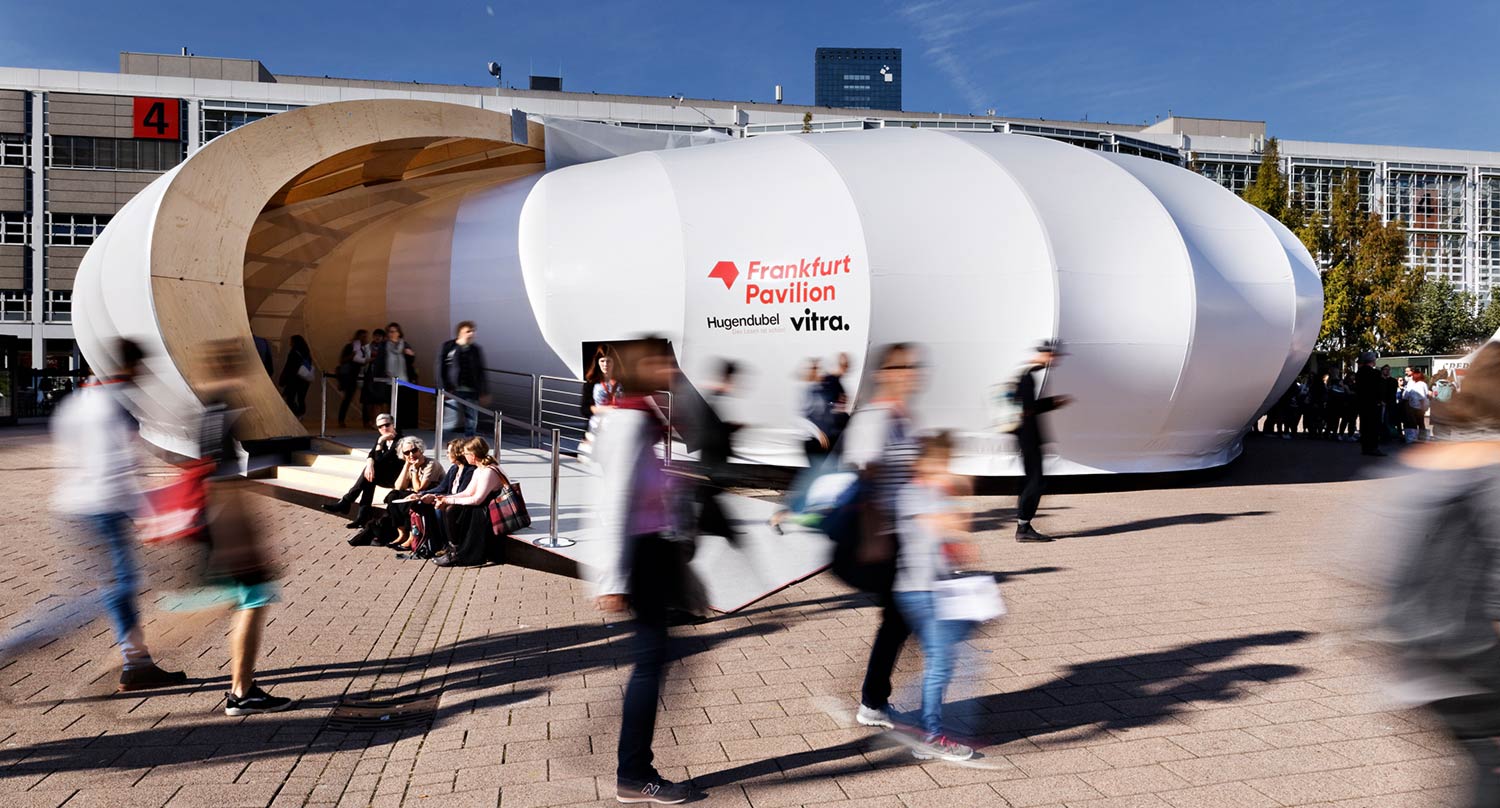 The Association of German Architects BDA Hessen has now announced the results of the architecture award "Excellent Architecture in Hessen – Martin Elsaesser Plaque" with the aim of making exemplary architecture better known to a broad public.
The Frankfurt Pavilion by schneider+schumacher is one of a total of ten award-winning buildings, all built from 2018 to 2023, located in Frankfurt, Offenbach, plus the districts of Offenbach and Main-Kinzig. 
The Frankfurt Pavilion was designed as a temporary sustainable structure for the 70th Frankfurt Book Fair in 2018. It can be easily stored and rebuilt – and as such provided the Book Fair with an additional event space in both 2019 and 2022.
Even though the structure resembles a closed shell when seen from the outside, it surprises visitors on the inside with its impressive light wooden construction, which not only spans the space, but can also be used as an oversized bookshelf.
For schneider+schumacher, this is already the fifth building to receive the Martin Elsaesser plaque. Previous award-winning projects include the refurbishment of the Silvertower, the extension of the Städel Museum, the Westhafen Tower, and the Westhafen Pier.
The award ceremony will take place at the beginning of May at the German Architecture Museum DAM in Frankfurt am Main. All of the 2023 award-winning projects throughout Hesse will then be displayed together in a touring exhibition at the Kunsthalle Darmstadt in early 2024.