Back
08.11.2022 - Notes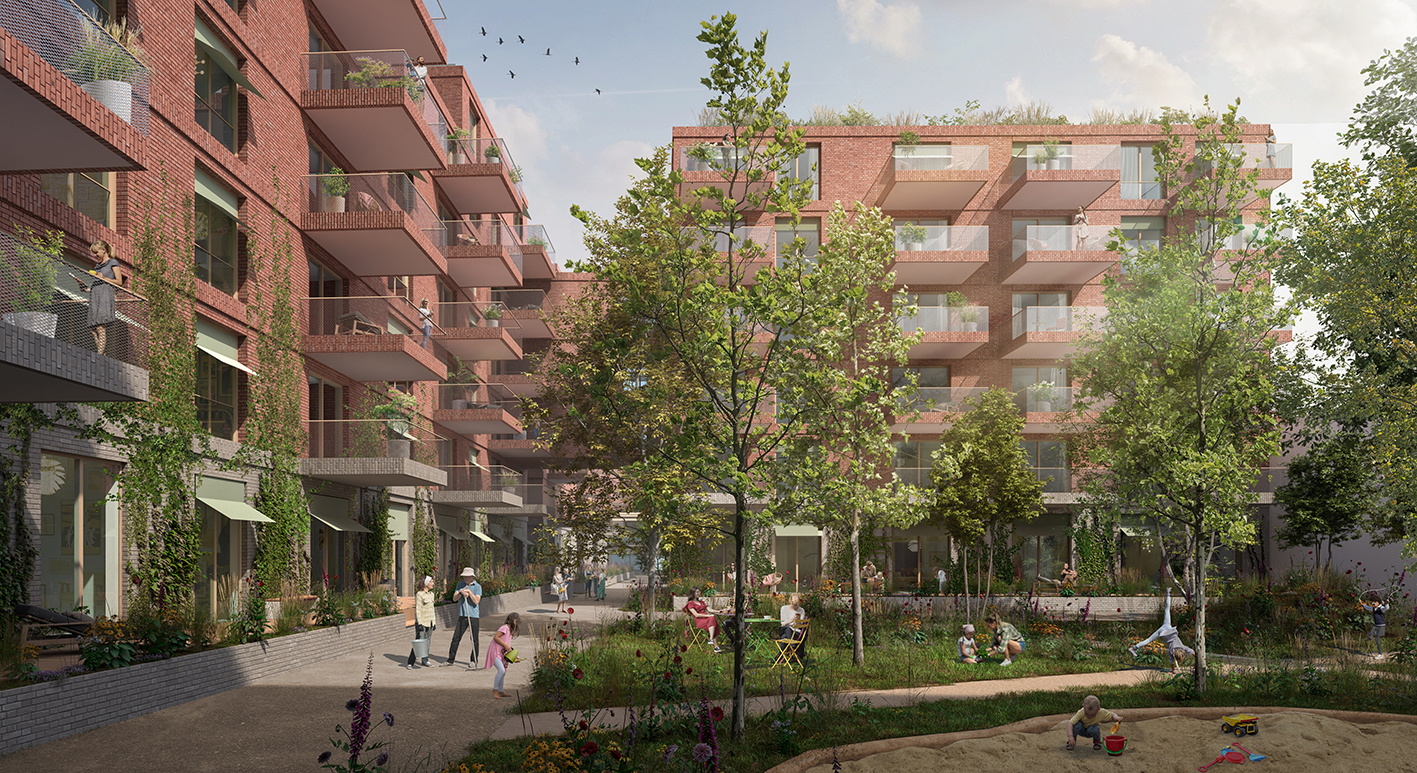 schneider+schumacher has been awarded 2nd prize in an urban design competition for Rümelinstrasse 32 and 38 in Stuttgart. An inner-city district is to be constructed on an area of around 5,500 square metres – with apartments and a day-care centre, plus commercial space for practices, offices and restaurants. schneider+schumacher's design features a perimeter block structure made up of discrete blocks. Together with the perimeter block structure of the neighbouring site, which is currently under construction, the new buildings create green inner courtyards; communal areas inviting spaces where people can play and linger, while also providing access to the underground car park.
The apartments range from 25-120 square metres and have generously sized balconies facing the inner courtyard, or loggias facing the surrounding streets. The commercial section of the scheme is conceived as flexible loft spaces with expandable and variable units. While the residential buildings feature solid brick, the commercial buildings form a contrast with their hybrid construction using reinforced concrete and timber.
The jury's verdict: "In view of the planned division of uses, it is a wise choice to position the privately financed apartments space along Rümelinstrasse, and the publicly subsidised flats to face the inner courtyards. The proposal to locate flexible and subdivisible commercial space and the two-storey day-care centre in the northern block is to be commended."
The competition was organised by Isaria München Projektentwicklungs GmbH.