Back
Increasing the density: Residential accommodation in former bunker
31.10.2022 - Notes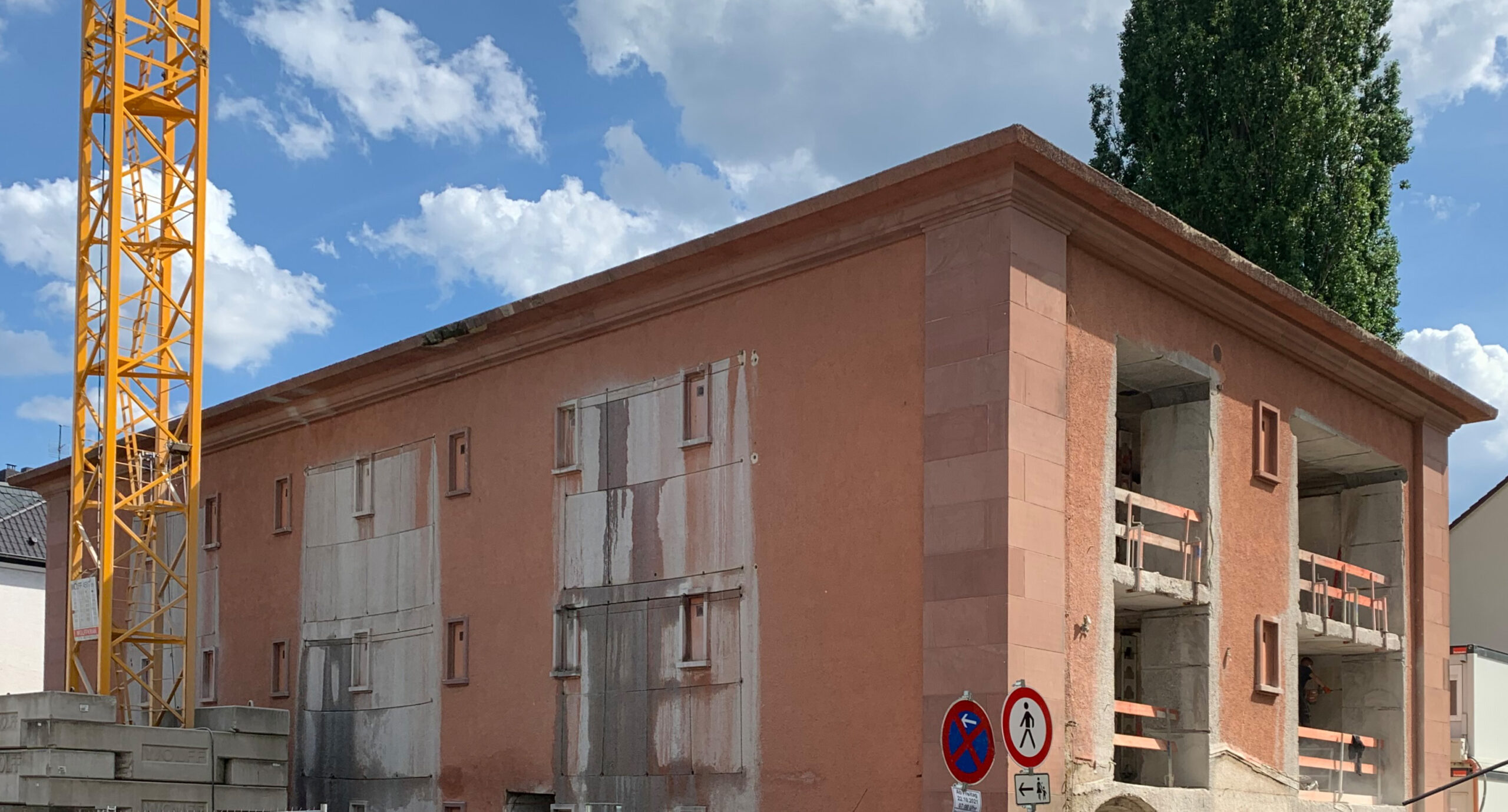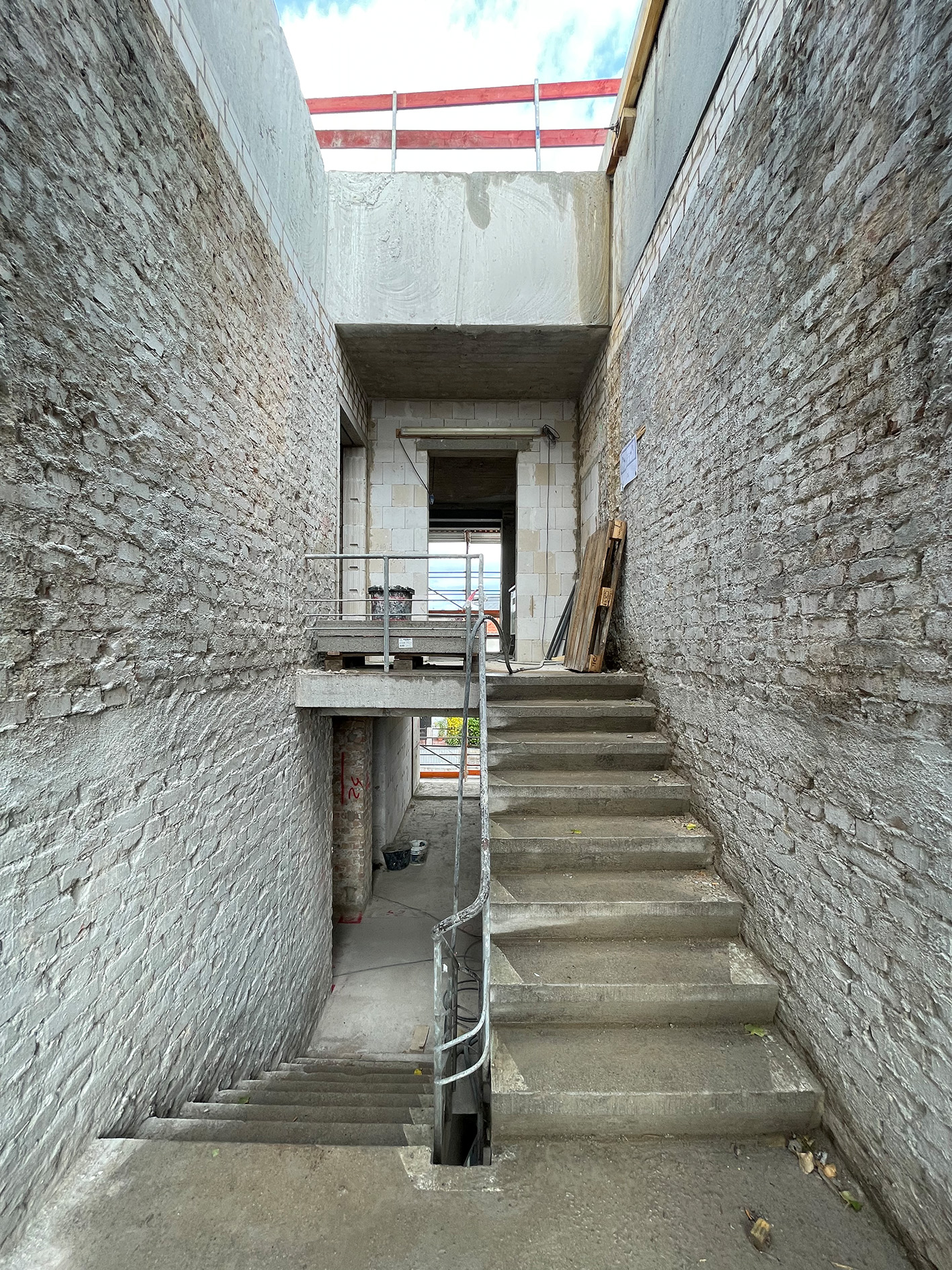 When it comes to creating more living space in large cities the key buzzwords are: conversion, additional floors, and extensions. ABG FRANKFURT HOLDING has been investigating the potential for achieving this in several places in Frankfurt am Main. In the district of Heddernheim they found what they were looking for. Here, an apartment building with 14 subsidised residential units is currently being built in a structure originally erected in the 1940s as a war bunker. Plans drawn up by schneider+schumacher will ensure its substance is largely preserved, while also increasing the floor area by adding an extra storey, plus a rear extension. In place of the former camouflaged roof, the original three-storey building will have a new top storey set back from the façade and, at the rear, an extension with a basement and two full storeys above.
The high bunker's newly organised floor plans take into account the existing loadbearing structure. The two interior staircases will be retained and adapted to meet current requirements. The new attic floor extends upwards from the existing staircases and will be accessed through an opening in the bunker's original 1.4-metre-deep solid ceiling slab. The bunker's massive exterior walls will have floor-to-ceiling openings to allow more daylight to penetrate and to increase natural ventilation. All flats will be equipped with cantilevered balconies and each of the two upper residential units will have a roof terrace.
The conversion and extension will bring to light some characteristic features of the existing building: in the staircase, a cross-section of the bunker ceiling will remain visible, and in the apartments the window reveals will be 1.2 metres deep, which represents the full depth of the bunker's external wall.
In terms of energy, the building project is being implemented as a 'Frankfurt Active House' – in accordance with the corresponding funding guidelines in Frankfurt am Main. The building services concept includes an air/water heat pump and a gas-condensing boiler for peak loads. The roof of the extension will have extensive greenery plus a photovoltaic system.
This is a strategy that creates sustainable, socially acceptable housing in vacant buildings.