Back
Lower Saxony Timber Construction Award 2022
19.10.2022 - Notes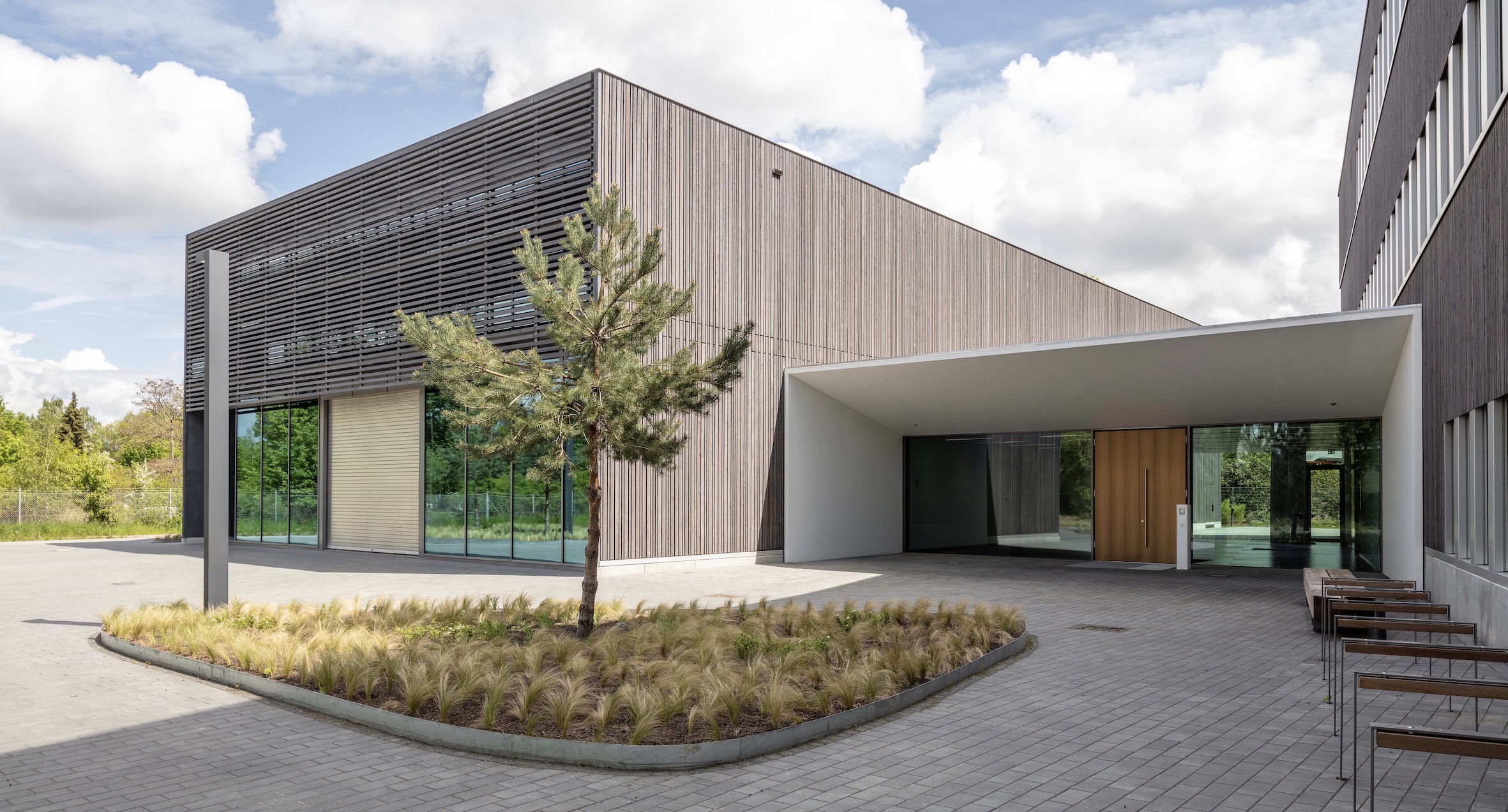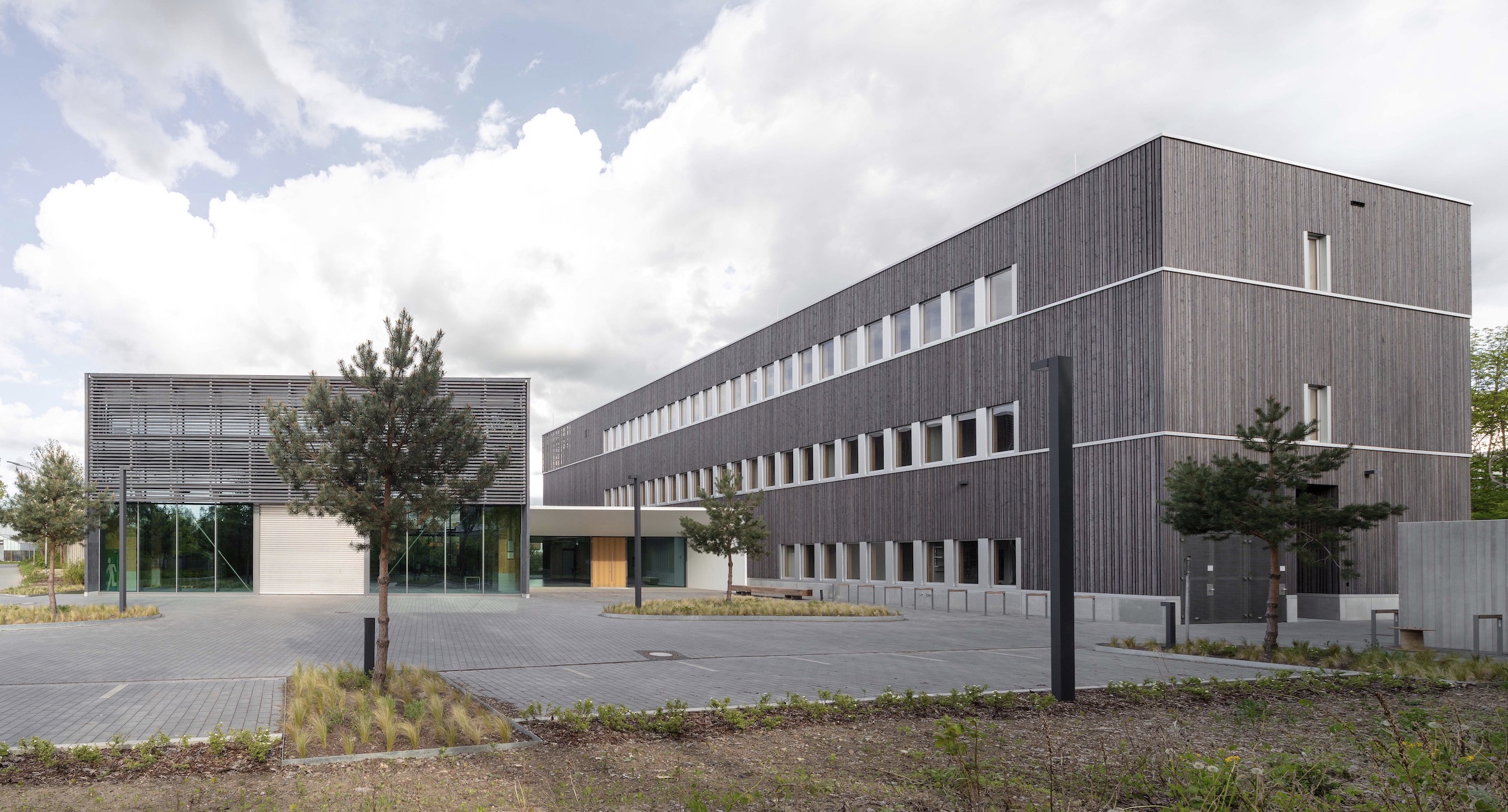 The Centre for Lightweight and Environmentally Friendly Buildings (ZELUBA) has been selected as one of nine finalists for the Lower Saxony Timber Construction Award 2022, to be presented in Hanover on 2 November. In a joint venture, DGI Bauwerk and schneider+schumacher together planned and executed the ZELUBA, which consists of three structures and includes 39 workplaces, plus laboratories, a seminar room, and a testing hall.
Since 2021, the new building on the TU Braunschweig campus has served as a workplace for researchers from the Fraunhofer WKI. In line with the research focus at ZELUBA, planning too was focussed on the use of renewable raw materials in combination with conventional materials. Wood – as a light and environmentally friendly building material – was the material implemented in hybrid timber structures, The structural and physical advantages of wood, steel elements and prefabricated concrete parts were combined.
Every two years the state's National Advisory Council on Wood holds the competition, together with the National Marketing Fund for Wood of Lower Saxony's 3N Competence Centre Network for Renewable Resources and Bio-economy.