Back
30.08.2022 - Notes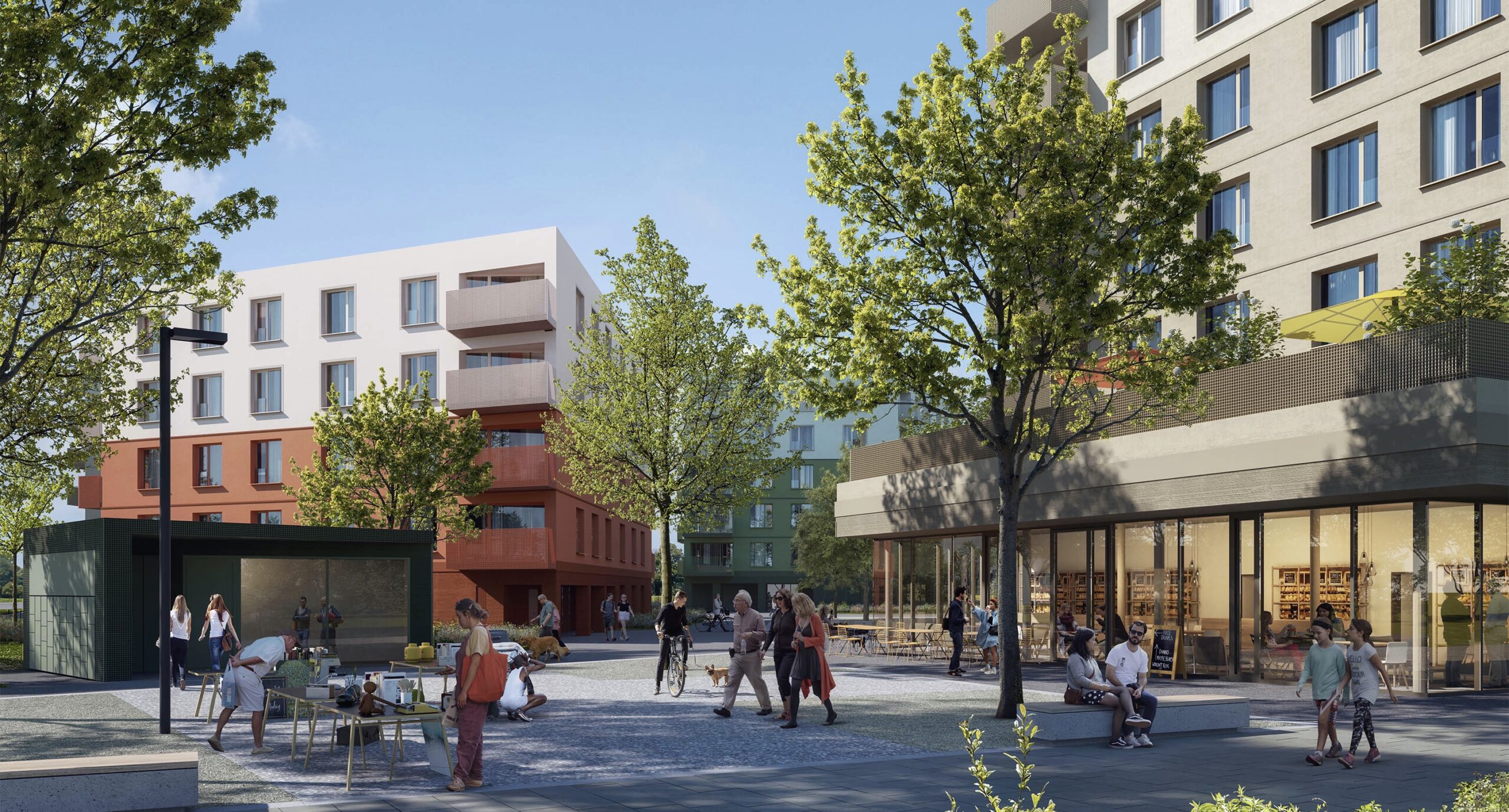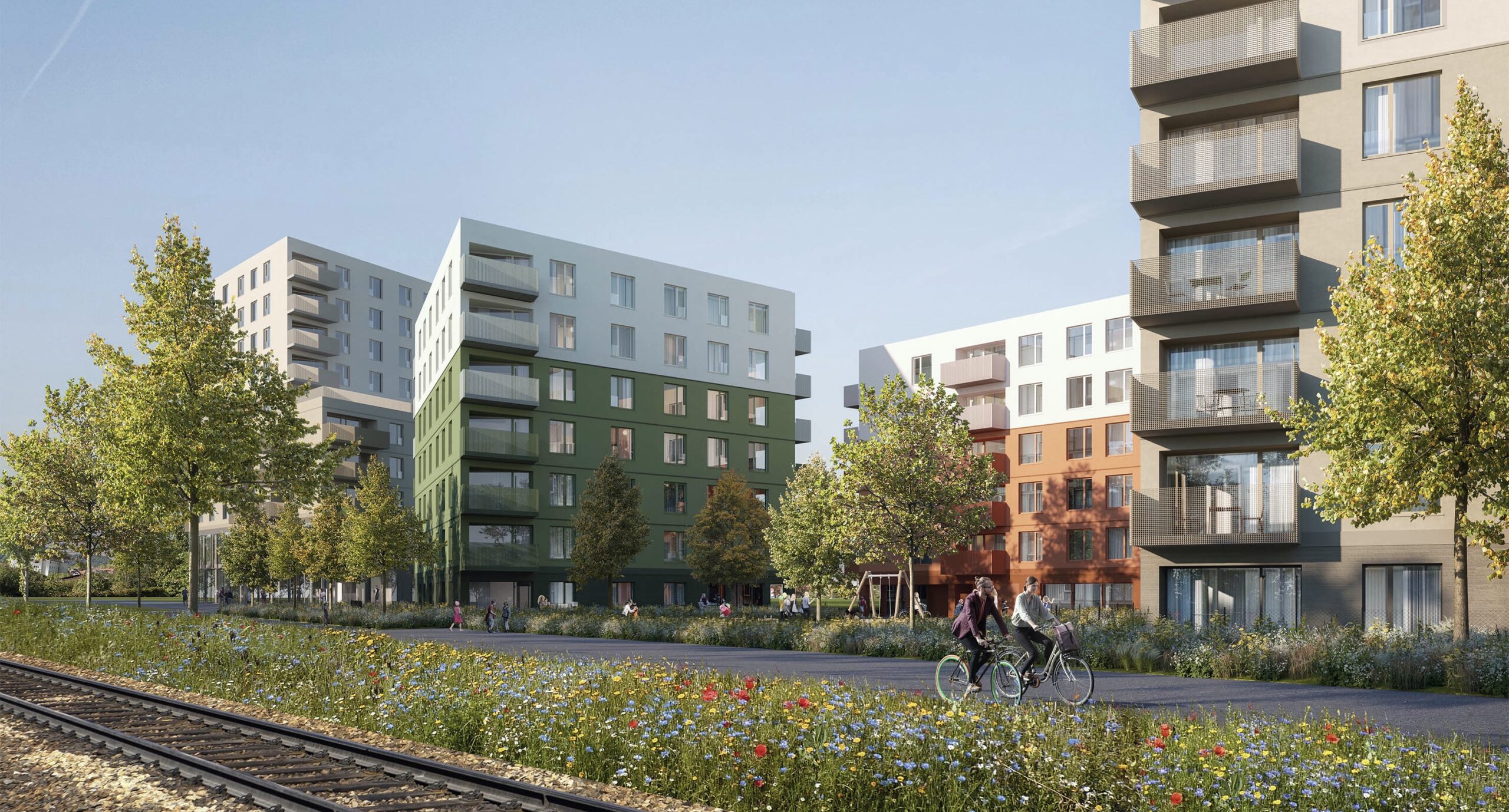 In autumn 2020, the Vienna office of schneider+schumacher won the competition for Quartier 17 Vienna, part of the newly developed district of Graz Reininghaus. The competition was organised by the Österreichisches Siedlungswerk (ÖSW), which aims to create new living space in the urban development area.
The new renderings show the eight trapezoidal buildings, which comprise around 280 apartments grouped around a common park, with commercial uses in the ground floor plinth at the north and south entrances. By rotating the basic geometry, the majority of apartments could be planned on the building's corners, thus eliminating any solely north-facing flats.
The chain of buildings begins in the north with a block on the square acting as a overture to the development, followed by a group of three blocks to the north of the park and a group of four to the south. Alongside the S-Bahn railway line, a public bicycle and pedestrian path will connect the neighbourhood to the surrounding urban area. To ensure smooth implementation, the project has been divided into three construction phases.
In collaboration with Lindle+Bukor – atelier für landschaft