Back
New Medical Clinic in Tübingen
26.04.2022 - Notes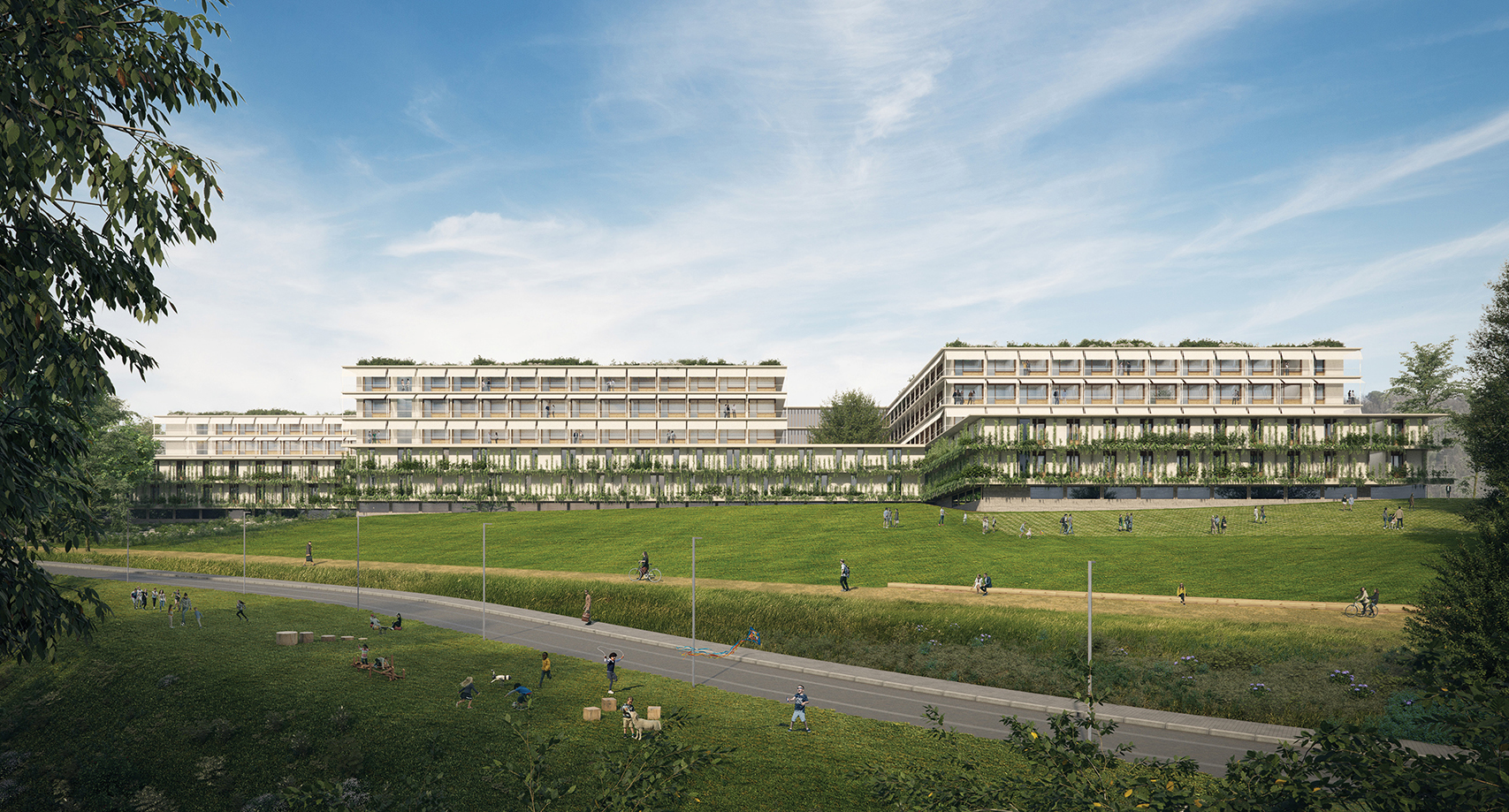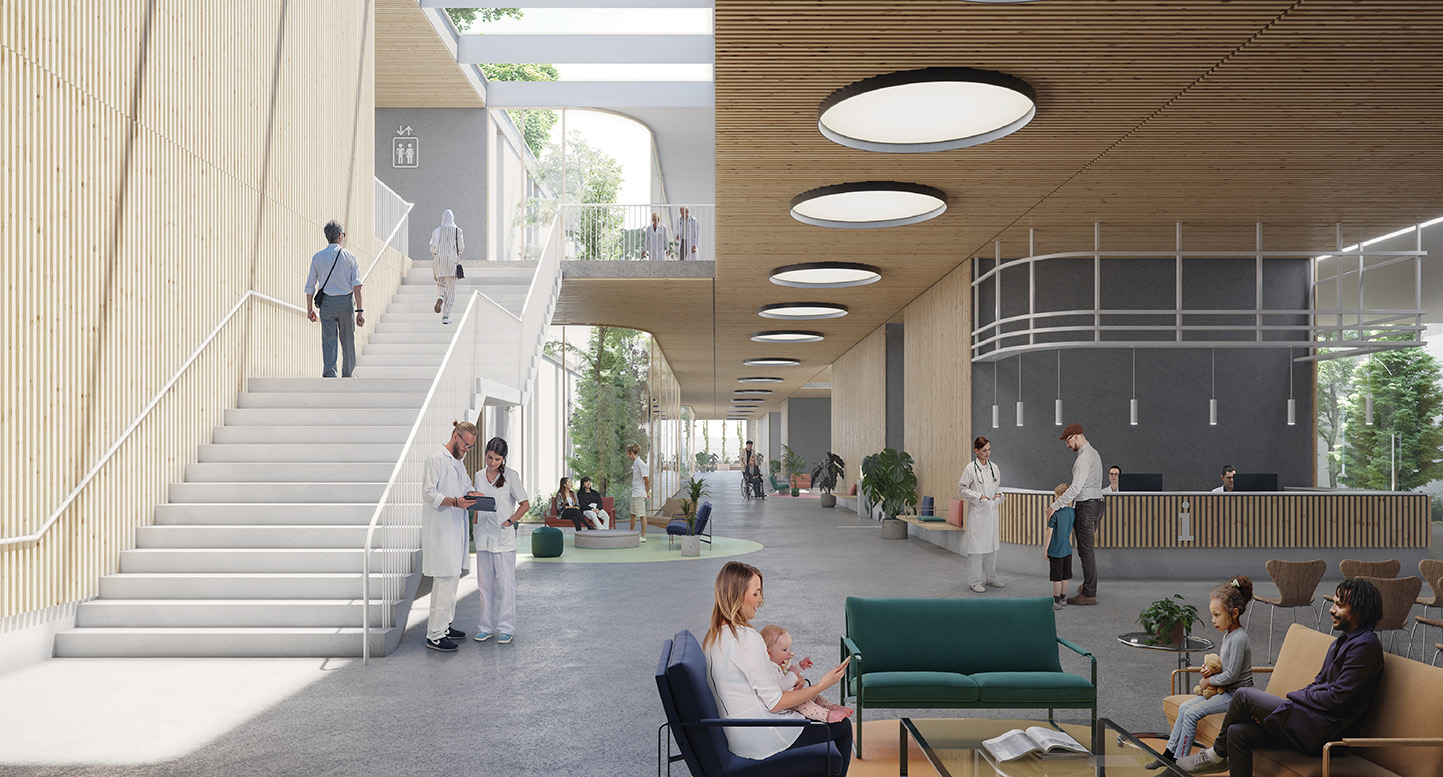 In the competition to design a new building for the Medical Clinic in Tübingen, the joint entry by schneider+schumacher and GINA Barcelona has been awarded a Recognition.
Tübingen University Hospital is located on an elevated site and the plan is to extend it with a New Medical Clinic on its southern flank. The proposed new building takes up the edges of the existing building and, by continuing the building line, forms both a structural entity with it and a functional one. The jury cites the "differentiated, sculpturally shaped arrangement of buildings."
By employing landscaped courtyards and roofs, all common rooms look out onto greenery – especially the patients' rooms, which are arranged around the outside of the ward floors. The design of the six-storey building is characterised by the short routes connecting the naturally lit wards grouped around inner courtyards. Functions are distributed according to the competition parameters: Level 0 houses technical services and an automatic goods transport system. Level 1 houses laboratories, storage and central changing rooms for staff. Accident and Emergency is located on Level 2. Level 3, where the main entrance to the university hospital will later be located, accommodates all the outpatient clinics and associated examination and treatment rooms. Levels 4 to 6 are devoted to patients' wards.