Back
Darmstadt's new district: The Ludwigshöhviertel (E1 to E3)
22.03.2022 - Notes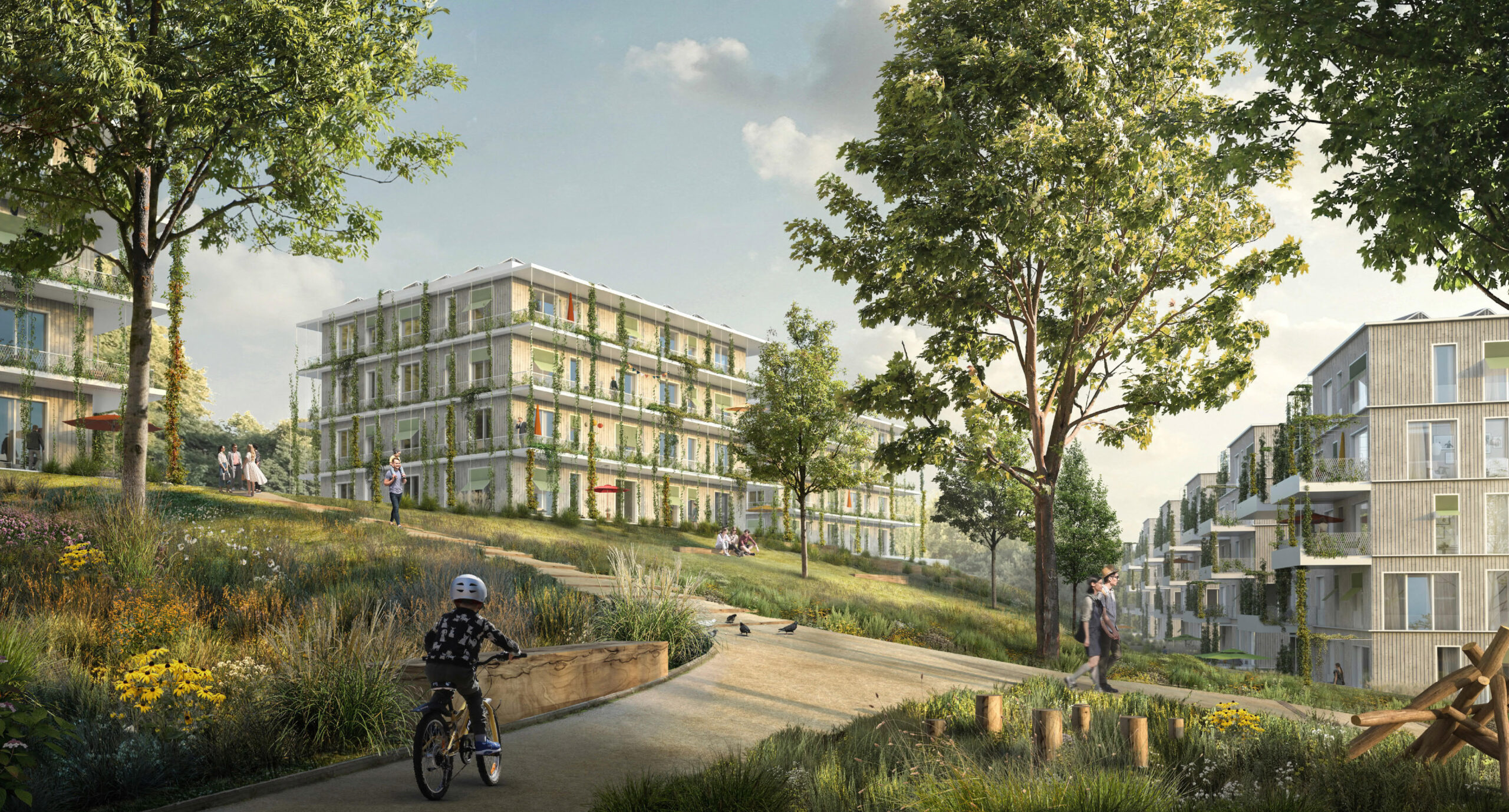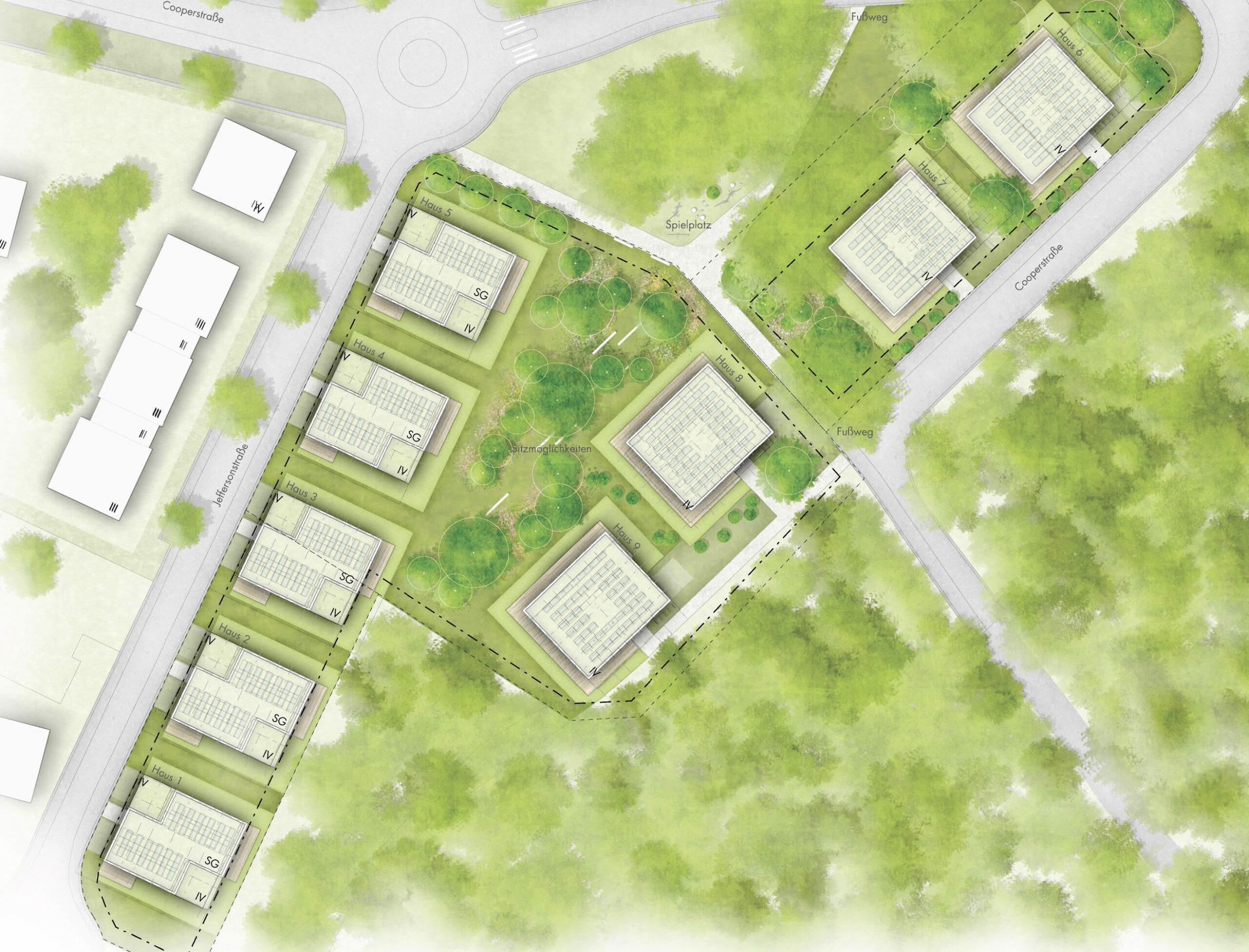 The Ludwighshöhviertel, a new district in Darmstadt, is about to be created on the derelict site of the former Cambrai-Fritsch barracks and Jefferson housing estate, a site previously used for military purposes. The plan is to erect some 1,400 apartments for an estimated 3,000 people of all incomes and age groups on a site of roughly 15 hectares. In the competition to plan construction on sites B2 and B3, as well as E1 to E3 – organised by the Nassauische Heimstätte Wohnungs- und Entwicklungsgesellschaft – schneider+schumacher won with their proposed designs. The urban development concept adopts the idea developed in the Masterplan of placing dense, subsidised housing on plots B2 and B3, whereas plots E1 to E3 will be far less densely populated and developed with privately financed buildings.
Construction sites E1 to E3
The nine four-storey freestanding buildings on the southern site plots E1 to E3 comprise 134 privately financed apartments for rent, located in an area of greenery next to woods. The facade design with its protruding balconies makes them appear less massive. Roof terraces, set back, also lend an element of lightness to the composition. Footpaths cross each other and connect the buildings together. Seating in the playground and at the intersection invites visitors to linger. Each building houses 13 to 16 apartments, whose living rooms, open-plan living-dining areas situated at the corners, are oriented in two directions. The majority of the apartments are planned as barrier-free accessible.