Back
Recognition award for schneider+schumacher
10.02.2022 - Notes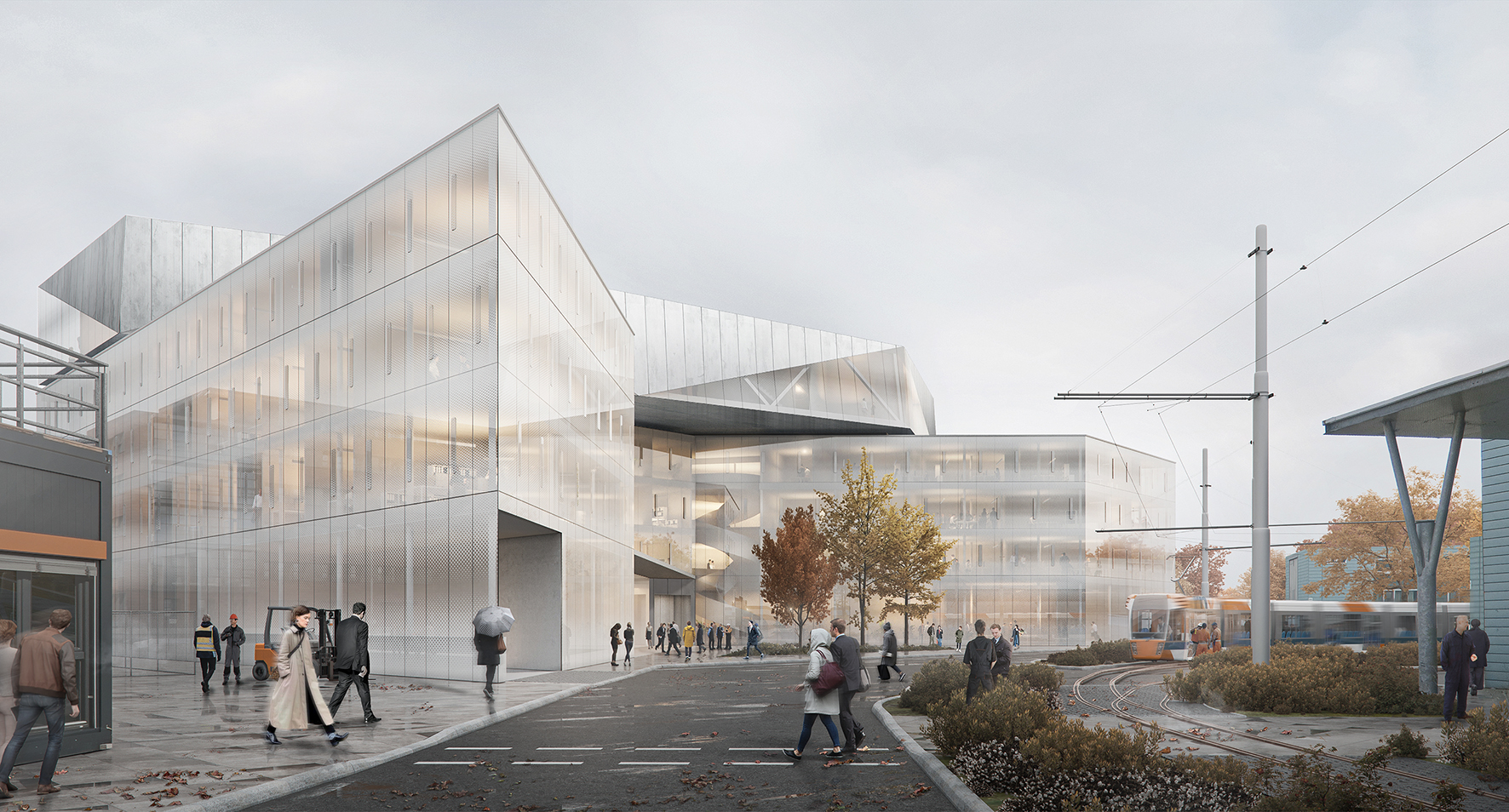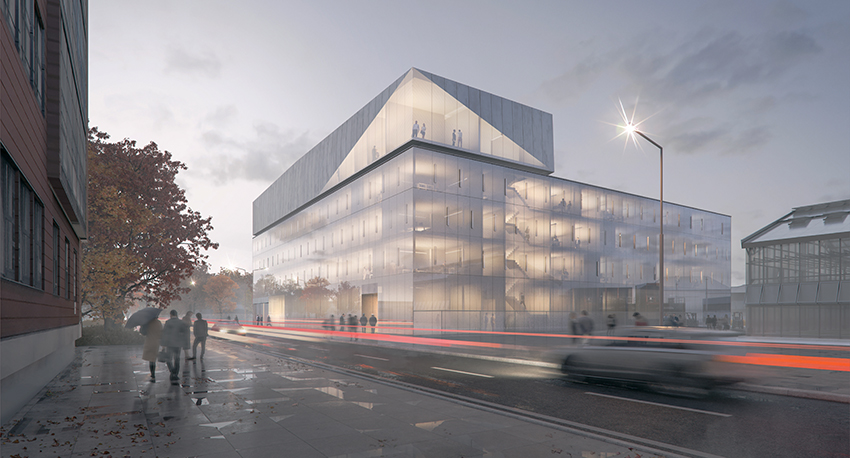 The design by schneider+schumacher received a recognition award in the competition to design a new purpose-built building for Rhein-Neckar-Verkehr GmbH (public transport company) in Mannheim. The project comprises a U-shaped building – with a four-storey plinth plus a further stepped-back floor for the operations control centre – built over an underground car park.
The main entrance of the building is located in the four-storey atrium. Adjacent are a staff restaurant, plus central conference rooms and meeting areas. Upper floors house training and administrative areas. The loadbearing structure consists of a reinforced concrete frame made out of semi-prefabricated components.
The building's striking appearance comes from its printed glazed façade, which offers additional thermal protection in summer. Some areas of the storey-high façade elements are printed in white on the exterior. When these are overlaid with corresponding printed areas on the inner glazing, fascinating alternating translucency and reflections are generated.