Back
An Open Technical Town Hall
31.01.2022 - Notes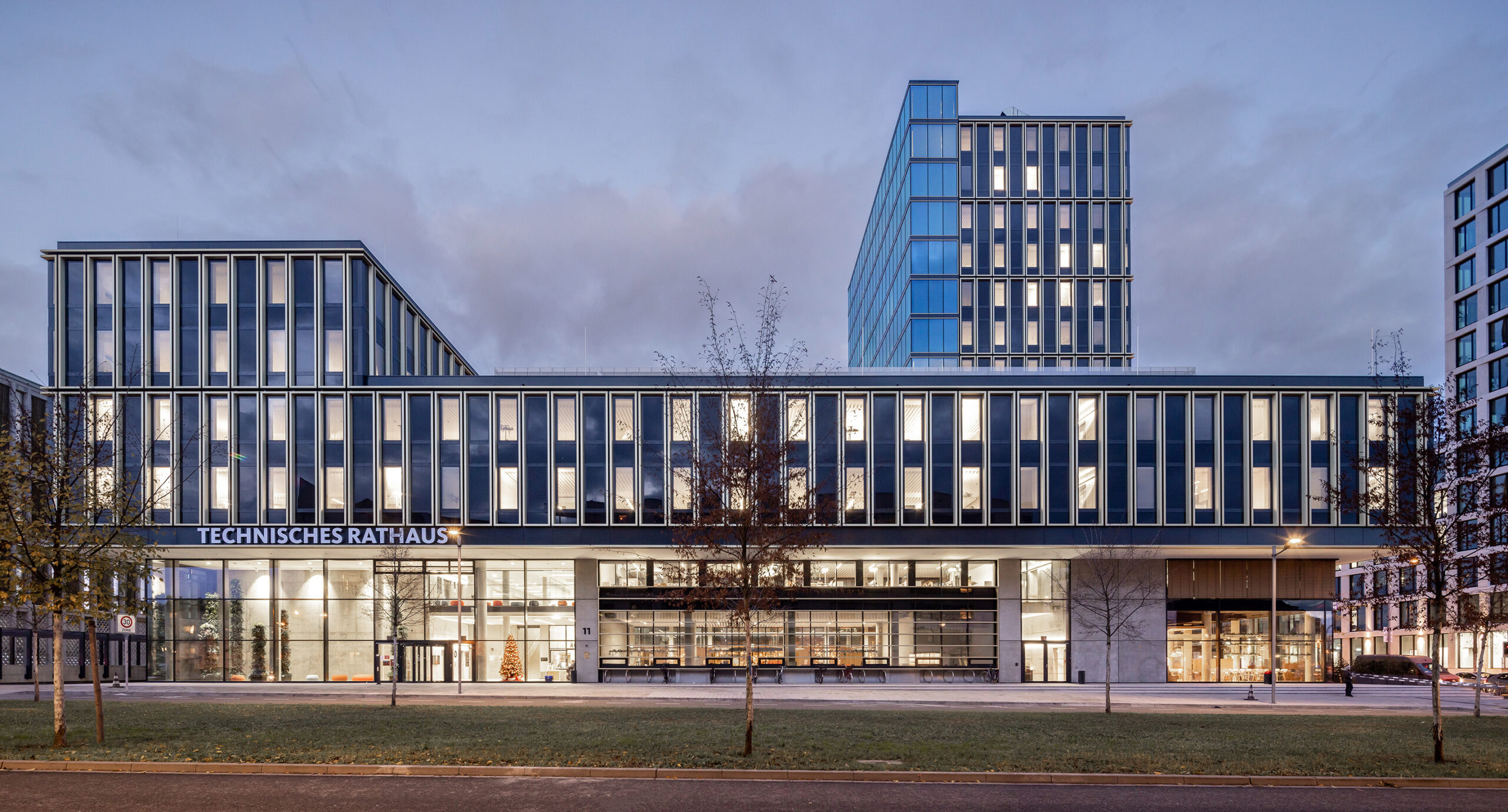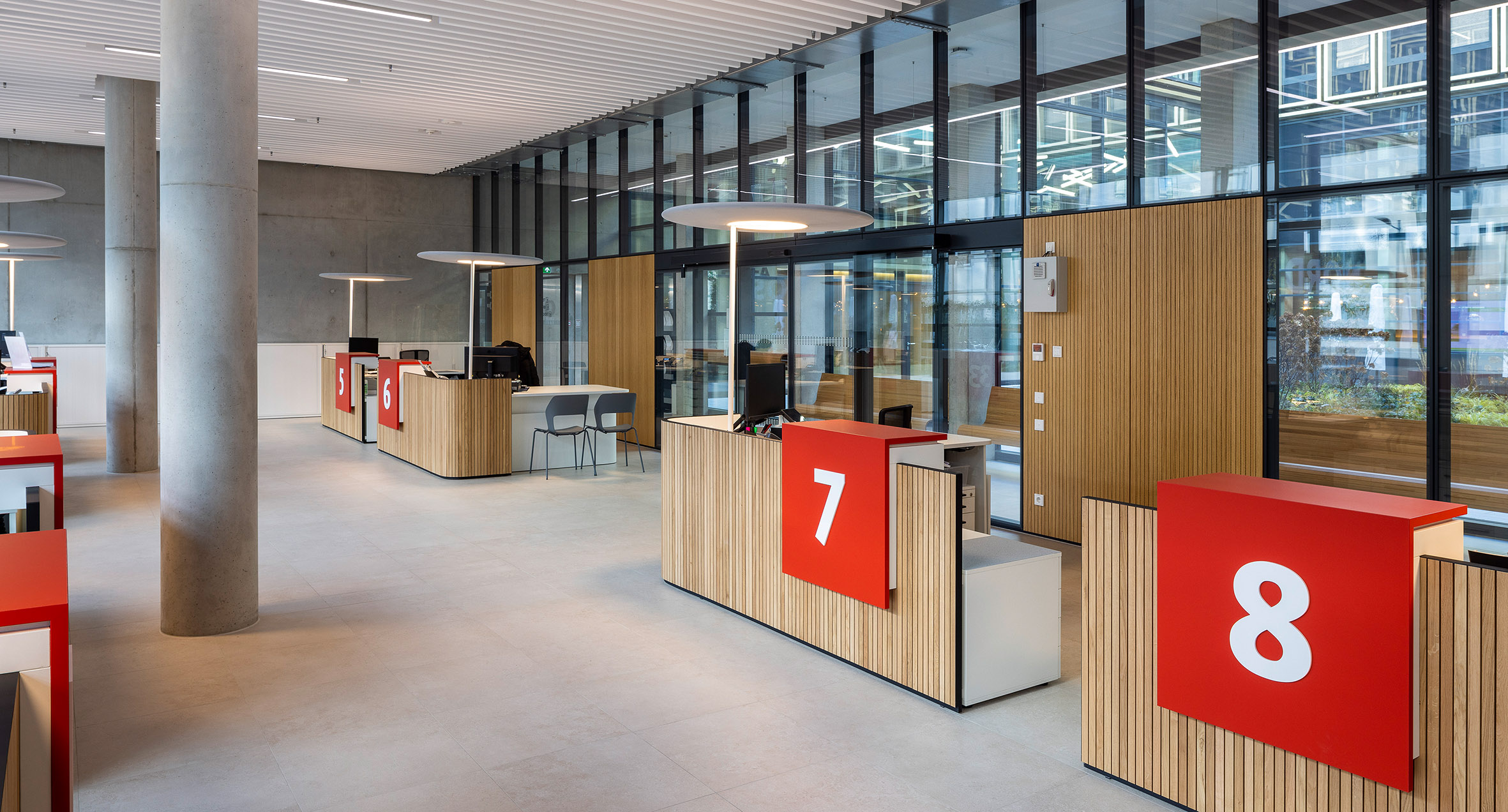 A Technical Town Hall is somewhere where the image a city wishes to project becomes patently visible. Officially handed over to the City of Mannheim in early 2021 and occupied in the second half of the year, the New Technical Town Hall in Mannheim, designed by schneider+schumacher, now offers a new place of work for around 700 city employees. It replaces the former Technical Town Hall in the Collini Center office tower.
Fourteen floors and some 29,300 square metres now accommodate offices, the Citizens' Service Centre (South), an in-house kindergarten, and an in-house restaurant and cafeteria. Efficiency and sustainability are top priorities here and the new building confirms with the stringent energy-efficient 'KfW Effizienzhaus 55' building requirements. A single-story underground garage, in addition to offering 97 parking spaces, has 70 bicycle spaces, some with charging stations for E-bikes.
According to Ralf Eisenhauer, the city's chief planning officer: "With its glazed façade, Mannheim's Technical Town Hall signifies not only an architectural milestone, but also epitomizes state-of-the-art city administration. It employs the highest energy standards, incorporating alternative energy sources that contribute to climate protection, such as photovoltaic panels on the roof, as well as new office structures that offer opportunities for open, team-based work."
In 2016, schneider+schumacher's design won first prize in the general planning competition. The New Technical Town Hall was completed following two and a half years of planning, and two and a half years of construction work.