Back
Competition for Millennium site decided
12.12.2021 - Notes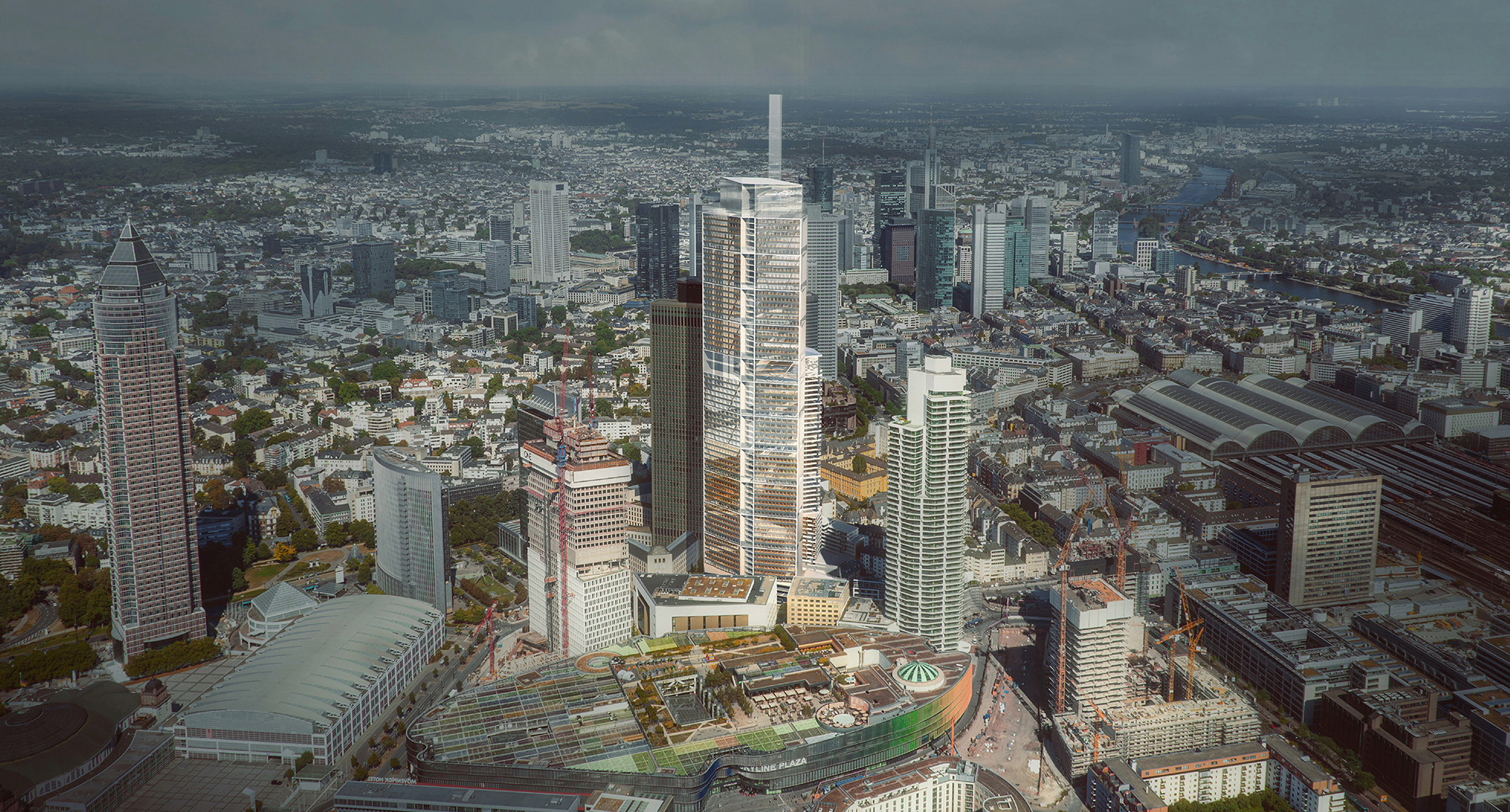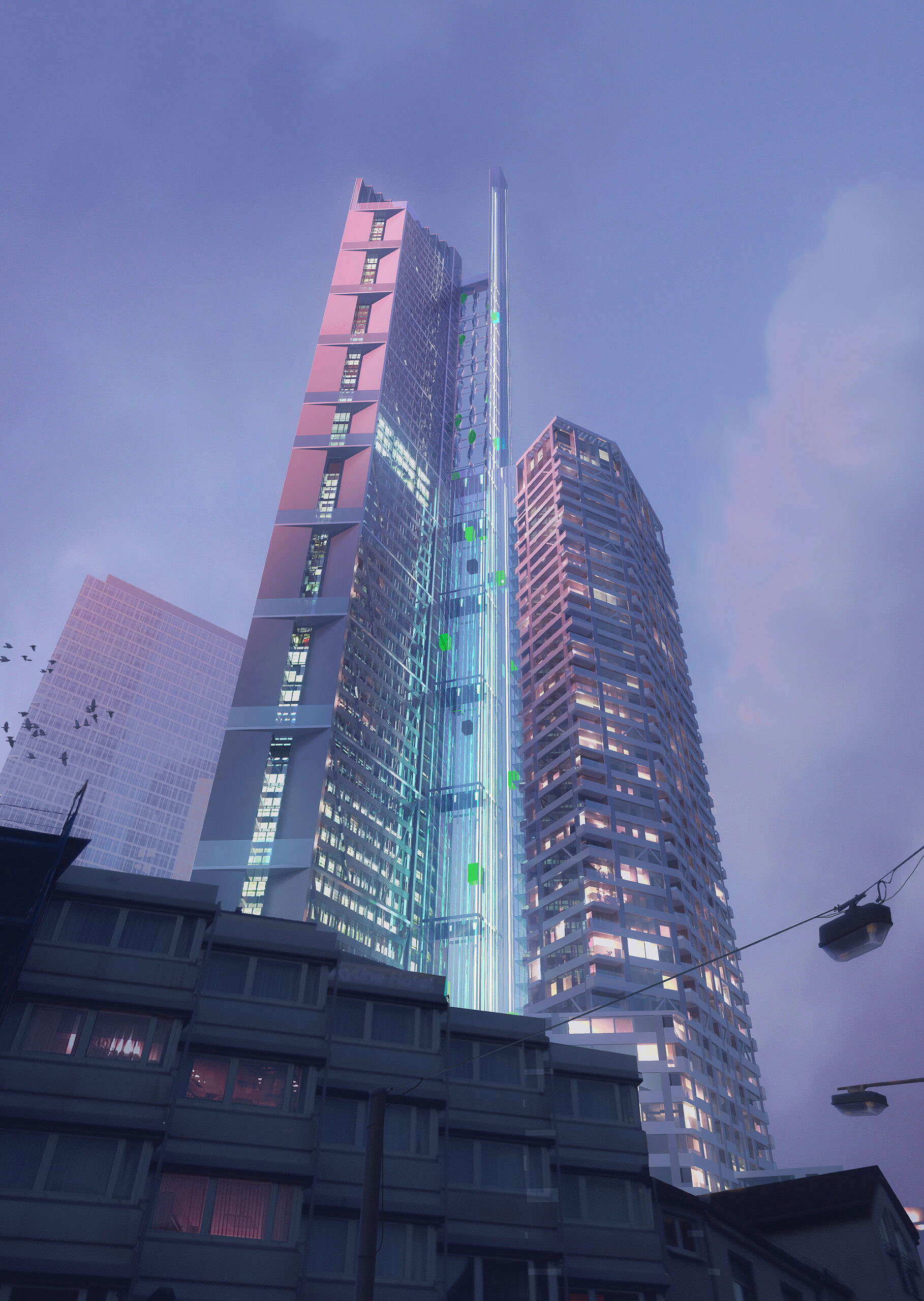 In the international invitation-only competition for the Millennium Site in Frankfurt am Main, the jury has awarded the design by schneider+schumacher a commendation.
The competition brief, established by CA Immo, was to develop a project design for an approximately 8,700 square metre site in Frankfurt's 'Europaviertel' area. The concept envisages a mixed-use building ensemble with two high-rises of different heights and a perimeter block development. While the lower high-rise building is to be primarily residential, in the higher of the two towers, a mixture of office and hotel use is currently envisaged, including a publicly accessible "Observation Deck" on the top floor, offering citizens and visitors striking views in all directions.
Attractive lively uses are to be accommodated on the lower floors of all the buildings. These include food services and retail, a day-care centre, appropriate service and leisure facilities, and cultural uses. In consultation with the city of Frankfurt, the awarding authority had decided against the 365-metre Millennium Tower originally planned at the end of the 1990s.
The design by schneider+schumacher is impressive on the one hand due to the location of the elevators in a transparent connecting structure located between the two skyscrapers. This glazed joint, extending to a height of 333 meters, makes it possible with comparatively little effort to create – away from the separately conceived sky lobbies for offices and hotels – a jointly used urban lobby on the 40th to 43rd floors, accommodating bars, restaurants and retail.
In addition, the jury praised the substitution of a construction method using wood in place of concrete as a particularly 'innovative contribution'. The ceiling structure consists of wood-concrete composite slabs stacked in 6-storey-high modular units. The application of this construction principle results in a striking design for both high-rise buildings, which determines the appearance of both the exterior and interior.