Back
Siegerland Motorway Church
21.12.2021 - Notes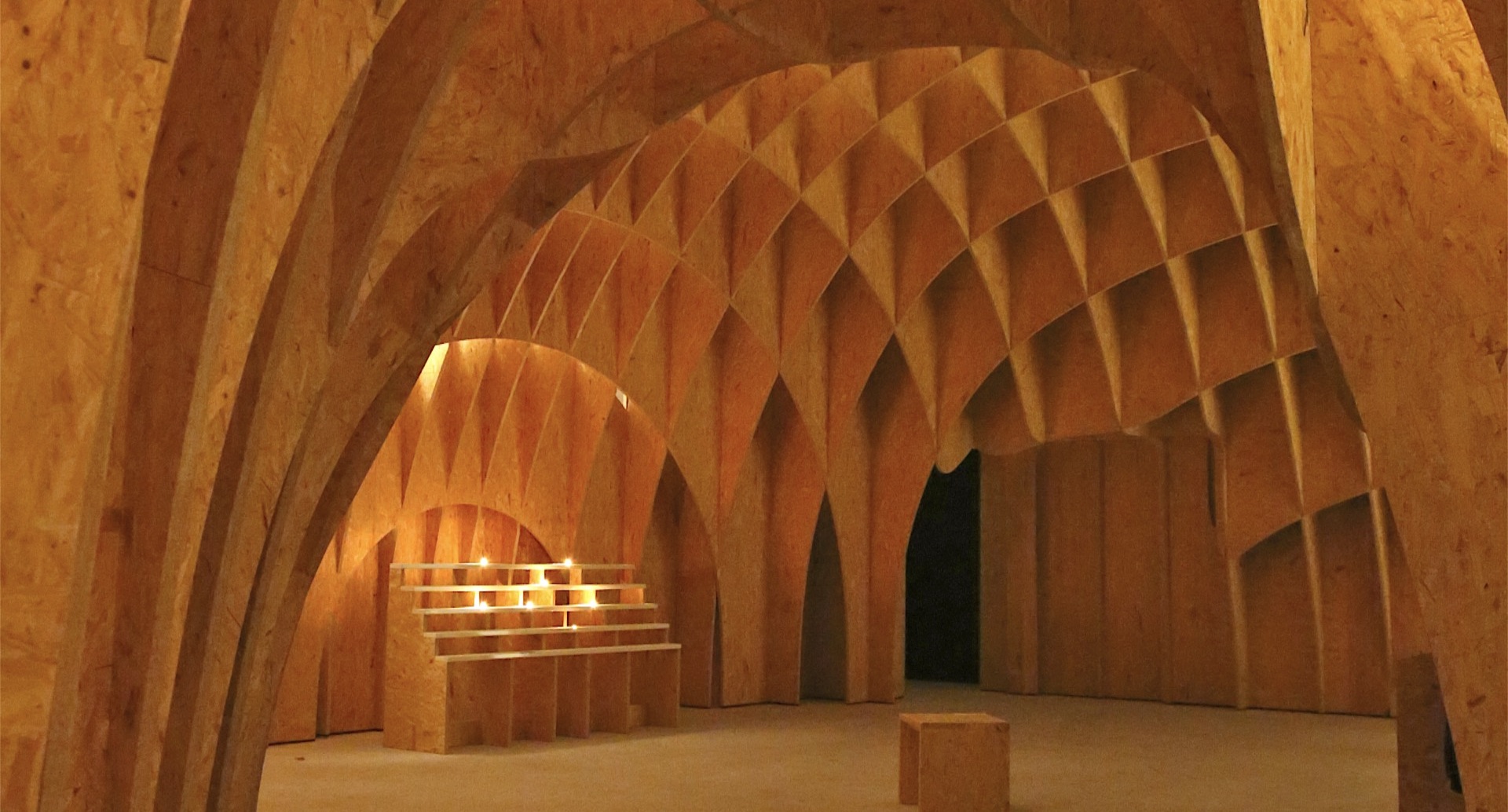 "There is nothing in architecture more pure than a church," says Michael Schumacher in an interview with Cornelia Wegerhoff, from the Radio WDR5 culture magazine 'Scala'. That's why he says he was instantly "fired up" when asked to design a motorway church in the Siegerland region.
After visiting the site, it was clear: "This is not a romantic spot – you can't put a sweet little chapel there, like you could in the mountains." This is what sparked the idea of making the outer form relate to the church pictogram used on traffic signage. The result is an abstract shape that reminds many of origami or of Batman. A bridge leads from the parking area to another world. "It gradually closes out the sound. As the walls get higher, the noise from the motorway begins to fade away. It's a kind of processional route that totally changes the atmosphere." Inside, visitors are greeted by a warm, womb-like environment, where the cold and their everyday worries are banished to outside.
The interview about this project, the smallest one in schneider+schumacher's office history – apart from Clara's Tree House – is now available online.