Back
15.11.2021 - Notes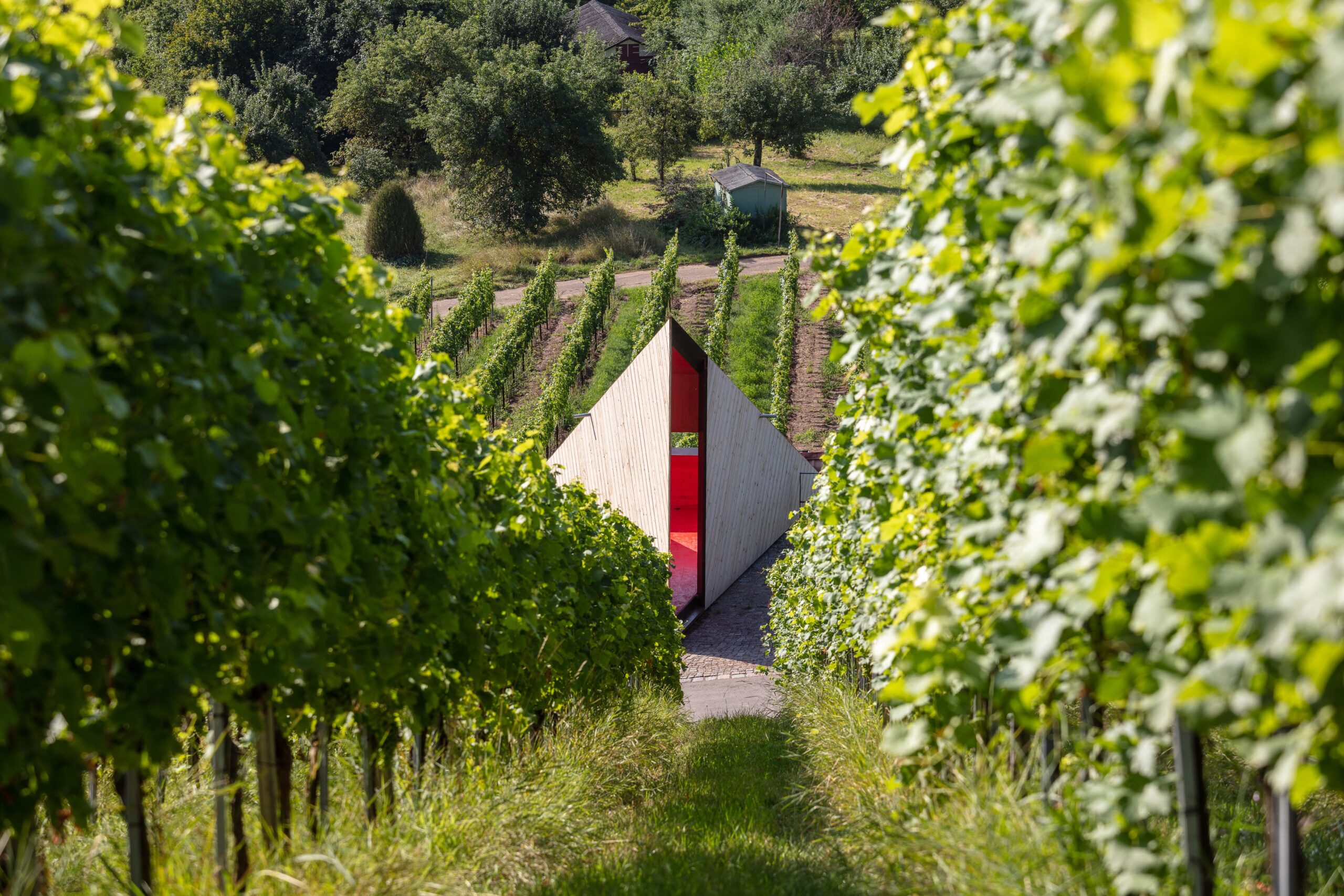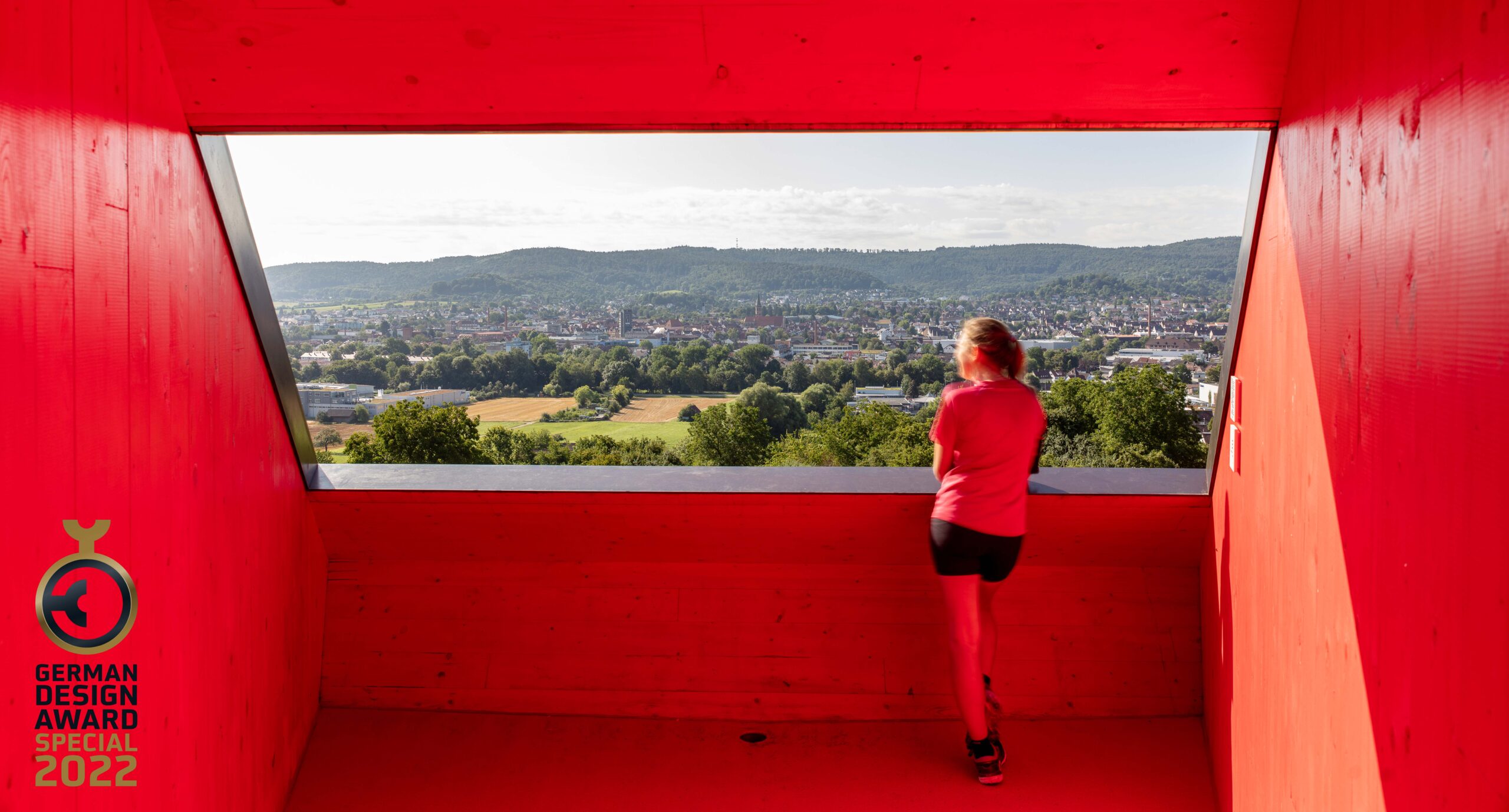 At the German Design Awards 2022 organised by the German Design Council, the walk-in sculpture Prisma by schneider+schumacher has won a "Special Mention", making the project one of the prize-winning schemes in the "Excellent Architecture" category. In addition to architecture, the German Design Awards also honours communication design and product design.
The Prisma walk-in sculpture represents schneider+schumacher's contribution to the Schorndorf site at the Remstal Garden Show. It presents itself as an easily recognisable landmark when seen from afar, while inside, with its red interior, it generates warmth. The Prisma focuses the view towards the Remstal landscape. With just four nodes and six lines, this walk-in accessible sculpture invites further exploration as somewhere to linger and gaze into the distance. The horizontal opening is oriented towards the valley, while the vertical opening creates the entrance and faces the vineyard.
This is the third award Prisma has picked up – the walk-in sculpture was also among the winners in the "Design Educates Awards 2021" and in "Gute Gestaltung 19" awards in 2019.