Back
26.11.2021 - Notes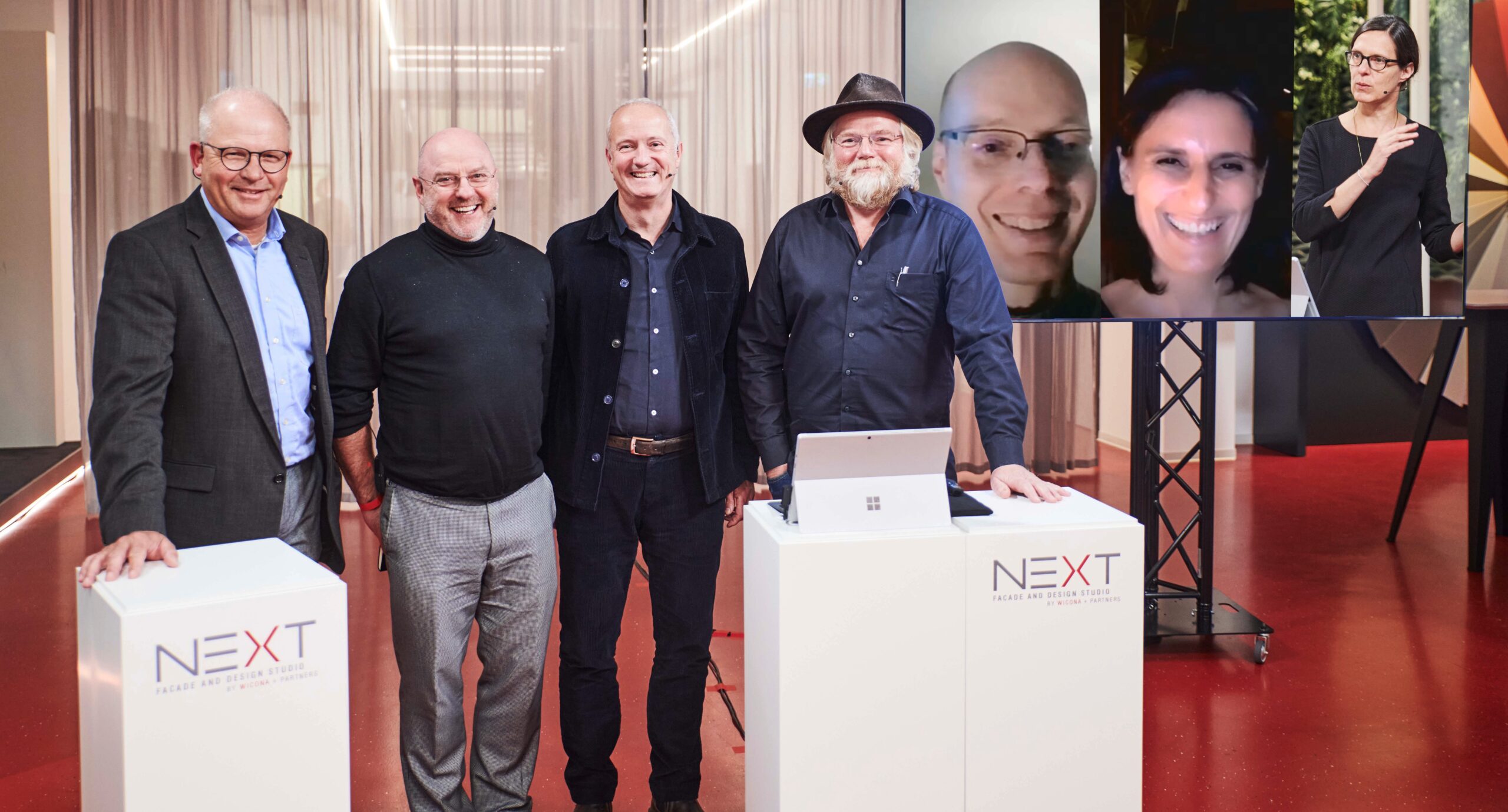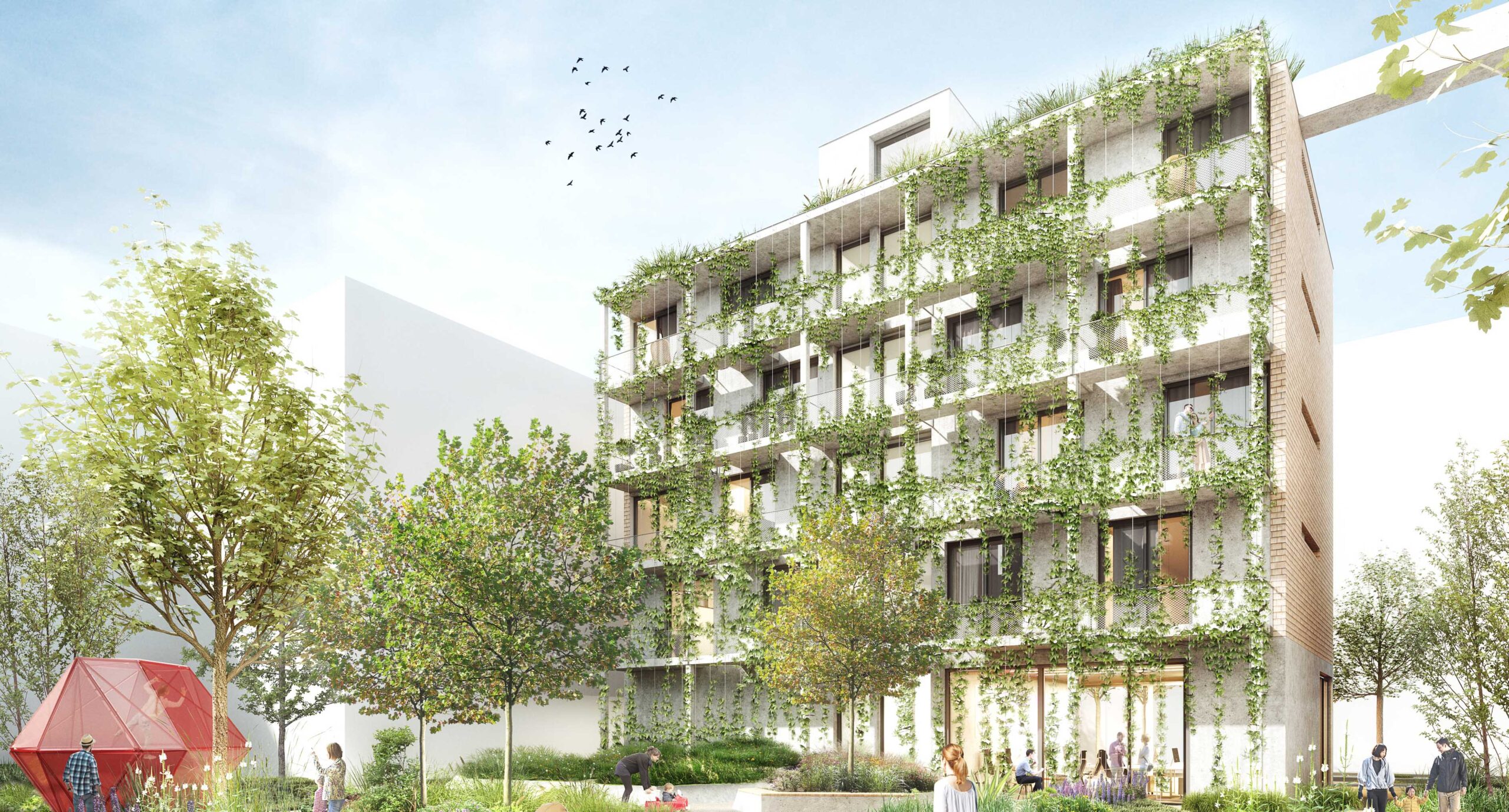 In mid-November, experts from various fields met at Next Studio Frankfurt for the 6th Facade Planning Dialogue "Alles auf Grün" ('All on green') to describe their experience of greening building envelopes. Prof. Holger Techen from Frankfurt University of Applied Sciences and the architect Rudi Scheuermann presented the event.
Joachim Wendt, partner at schneider+schumacher, used both finished schemes and those still on the drawing board to discuss how green facades can be successfully integrated into the urban context. Among the completed projects are: a green wall that formed the entrance area to this year's Grüne Soße Festival, and a building extension below the Städel Museum garden. Projects still in the pipeline, for example, are the Shenfang Park research building in Shenzhen with its green roof terraces, the Neckarbogen project in Heilbronn with green balconies and arcades, and the dream houses on the Hoepfner site in Karlsruhe.
The recorded livestream of the event is now available online; Joachim Wendt's lecture begins at 2:34:00.
Photo (from left to right): Holger Techen, Rudi Scheuermann, Joachim Wendt, Martin Belz, Alexander von Birgelen, Schirin Taraz, Nicole Pfoser