Back
Green Sauce Festival opens
27.08.2021 - Notes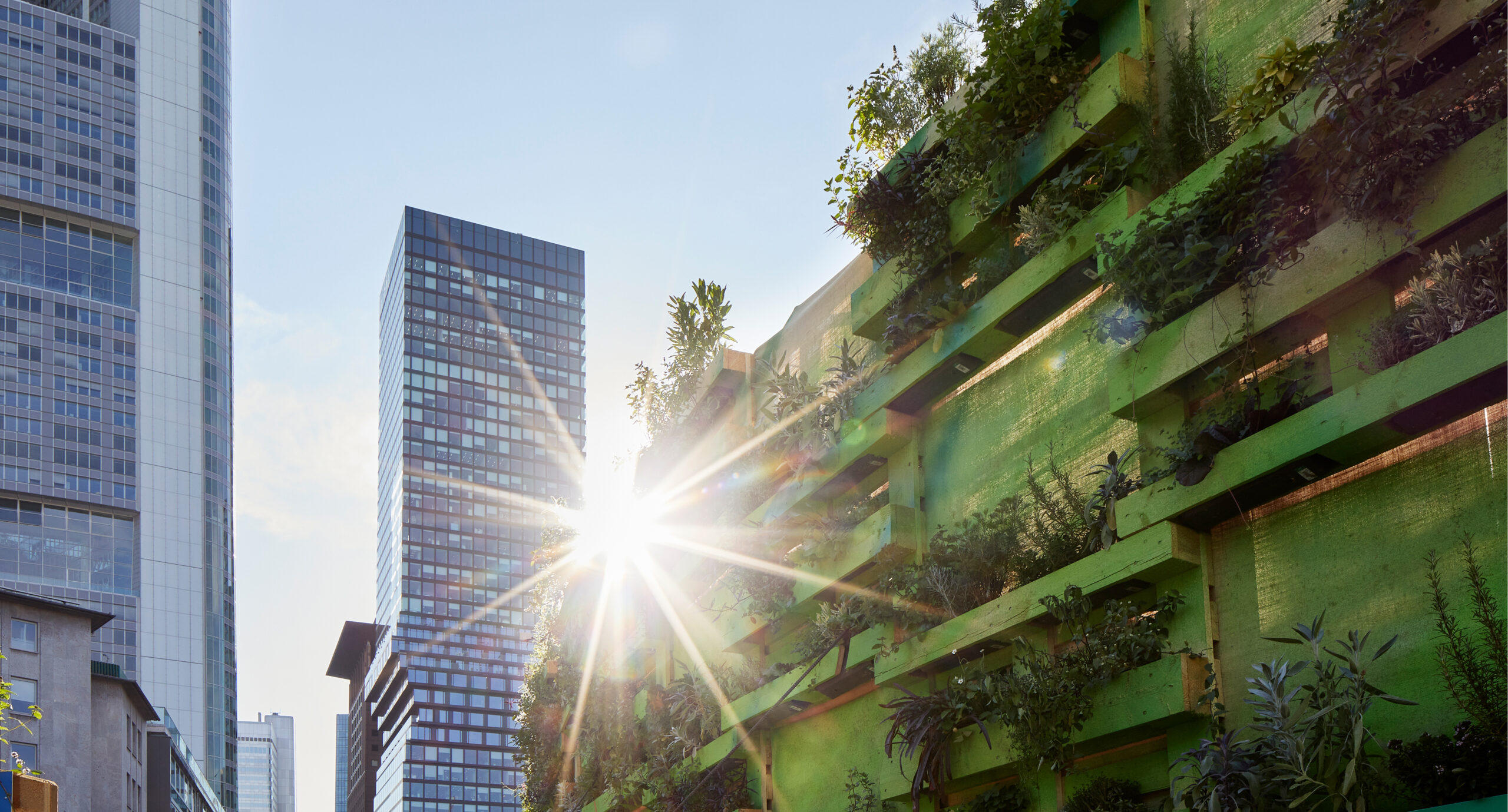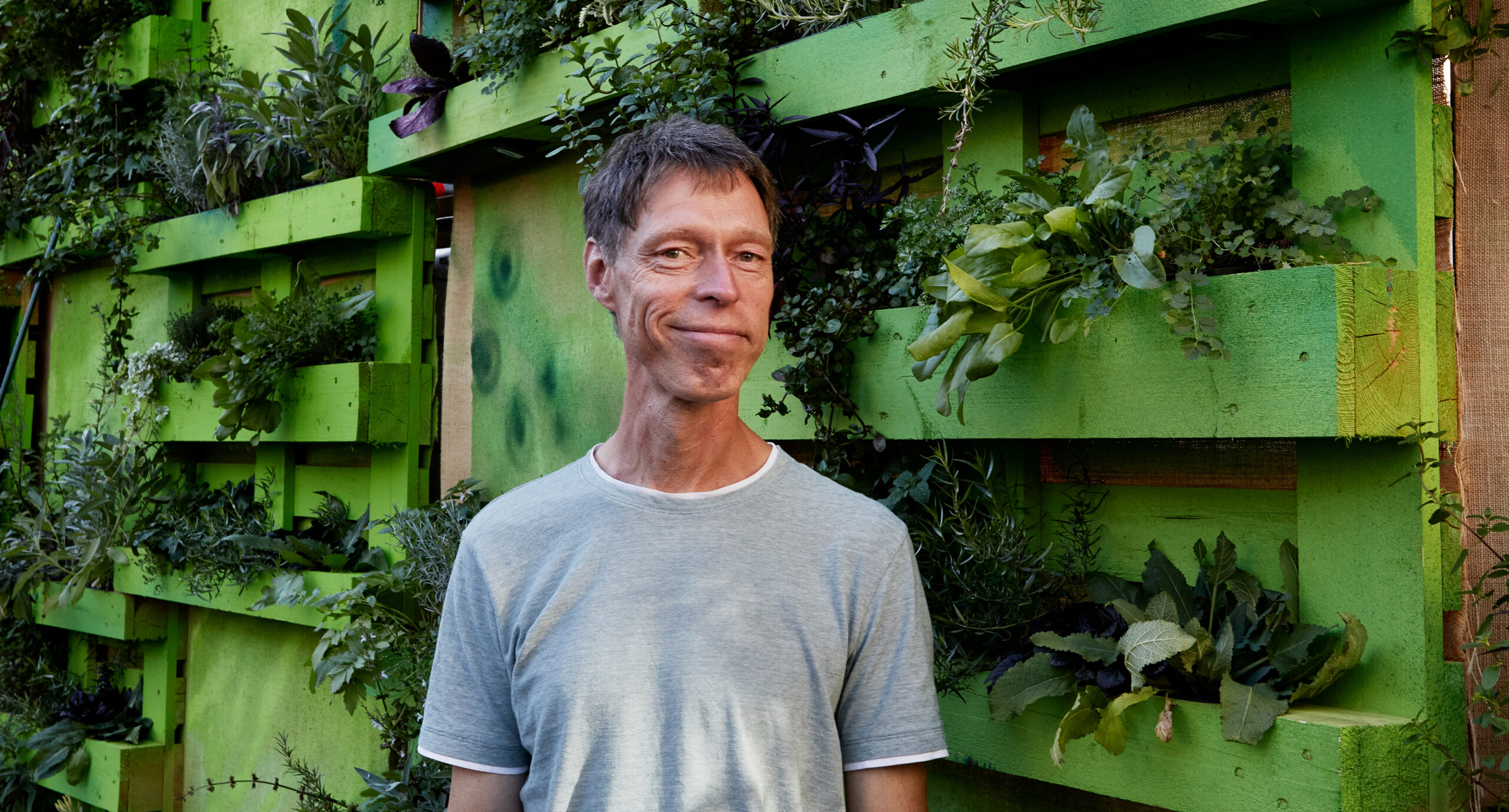 Currently, visitors to Frankfurt's Rossmarkt square are welcomed by a huge herb garden, which draws attention to the need for more greenery in a liveable city. The green wall forms the entrance area to the Grüne Soße Festival, running until 11 September. The Festival also offers an open-air programme with more than 160 artists on stage – including "Maddin" Schneider.
schneider+schumacher assisted the organisers with the concept of the 45 metres long and 4 metres high herb garden, which consists of 108 planted Euro pallets. During his festival opening speech, Till Schneider said it was a question of finding an appropriate system for the temporary installation that would be not only easy to erect, provide protection for the interior of the event location, and allow herbs to be watered, but one that could also be recycled. He opened the festival together with festival organiser Maja Wolff, and Rosemarie Heilig – the festival patron and head of the city's department ­for the environment – plus the organiser Torsten Müller (right to left, photo below right).
Individual herb palettes are on sale for 250 euros at Grie Soß United. At the end of the Festival, they can be used to green up one's own plot or donated to a school, day-care centre or other social institution. Some of these pallets will be used, for example, in Silke Mühl's school gardening project at Heinrich Seliger School.
An insight into the creation of the green wall – from planting to construction – is provided by HR television in its programme "alle wetter!" starting at minute 2:10.
Photos: Kirsten Bucher and Tim Wegner (lower right)