Back
Qianhai Telecommunication Center
28.05.2021 - Notes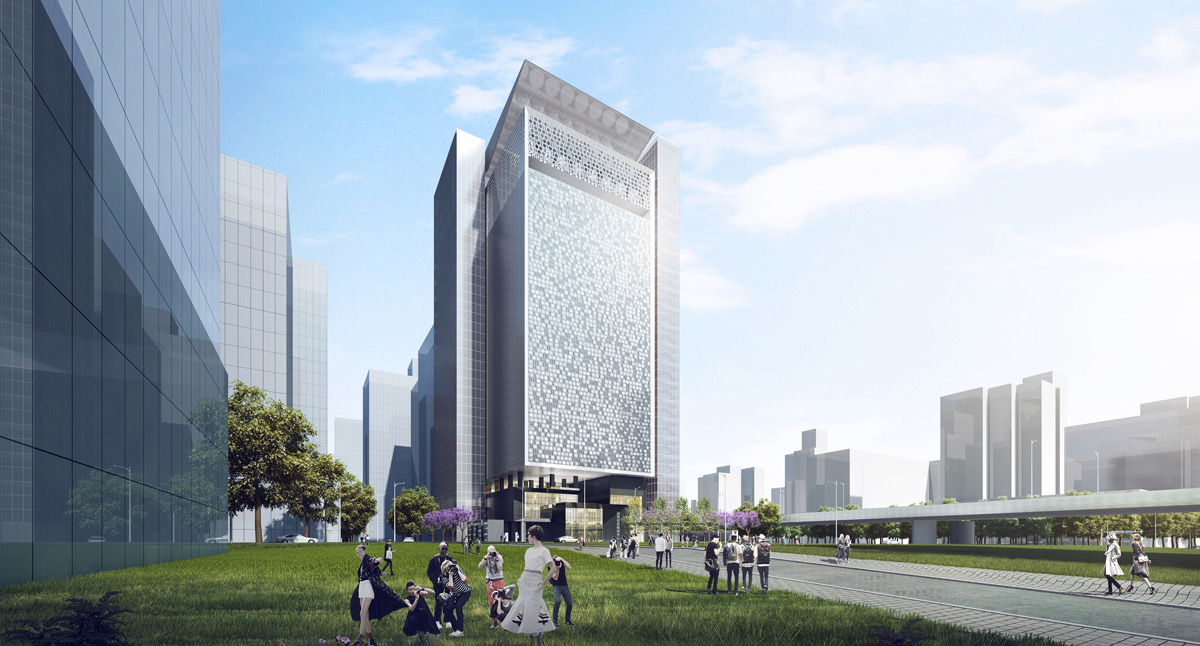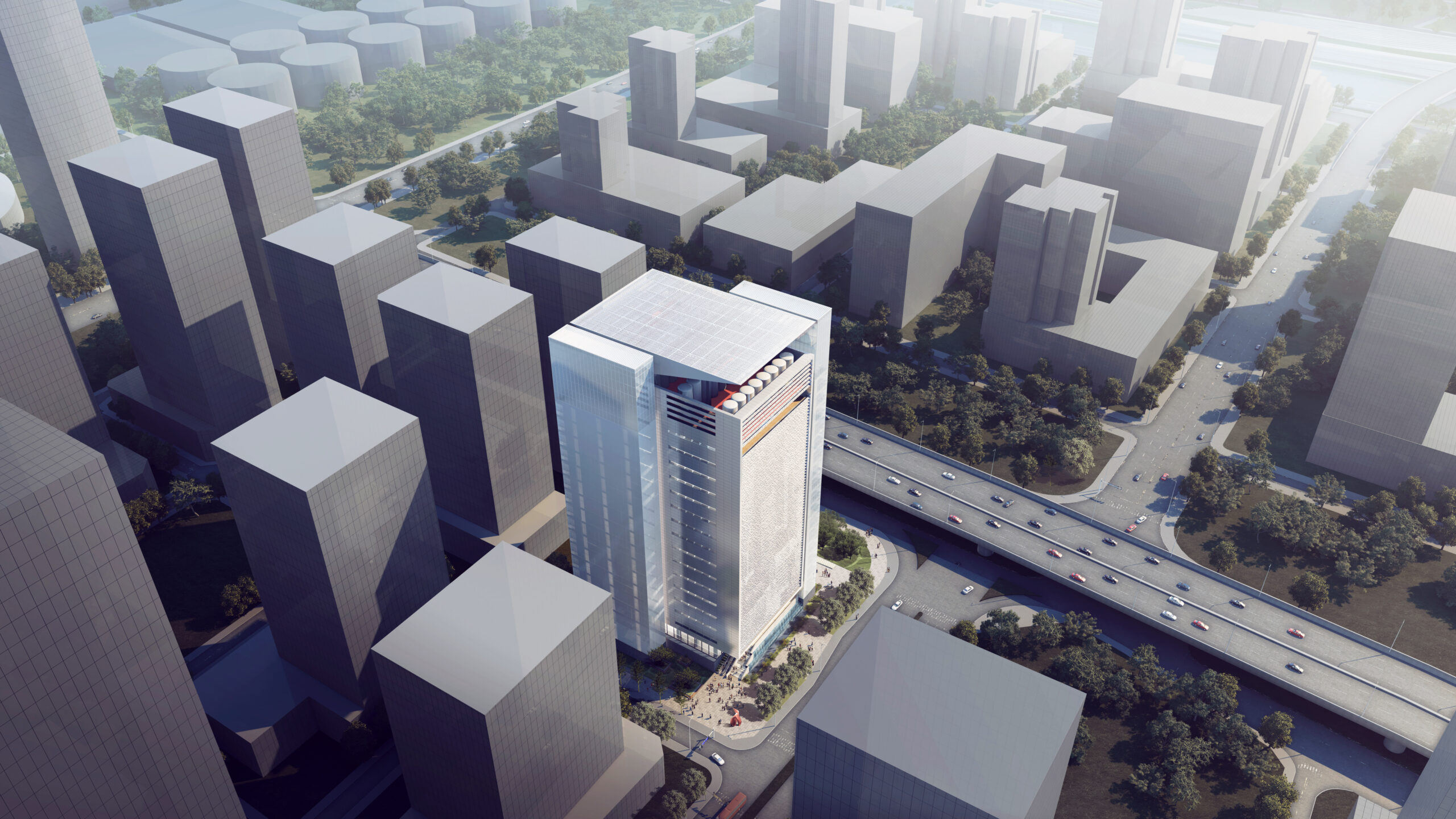 schneider+schumacher's visual team has brought the Qianhai Telecommunication Center to life in a video. The building is currently under construction in the southern Chinese metropolis of Shenzhen. These moving images portray how the world's first high-rise data center is designed and show how it will fit into the urban fabric. The approximately 120-metre-high building is approached from several directions, including a bird's eye perspective and a street view.
Leading up from the podium, which also doubles up as the entrance to the computer center and houses a post office, one reaches the 18th floor where, at a height of 92 metres, the terrace has views over Qianhai Bay. The tour continues up to the roof and its 16 cooling towers. These ensure the smooth operation of the data center and the underground cooling stations. Inside the building, black aluminium panels on the lobby walls are interspersed with linear light strips, which reflect on the shiny floor surface. Exposed service runs on the ceiling in the visitor's floor corridor act as a design feature.
The building's continually changing façade can already be seen shimmering in the sunlight and glowing at night. When complete, the facade will display the universal number Pi in its binary composition of 0 and 1. Movement in the facade is provided by modules representing the digit 0, which, stimulated by the wind, can swing up to 6 degrees in both the horizontal and vertical axis. The digit 1, on the other hand, remains immobile, and is denoted by empty space in the anodised aluminium façade.