Back
Museum Reinhard Ernst: construction work to building shell completed
31.05.2021 - Notes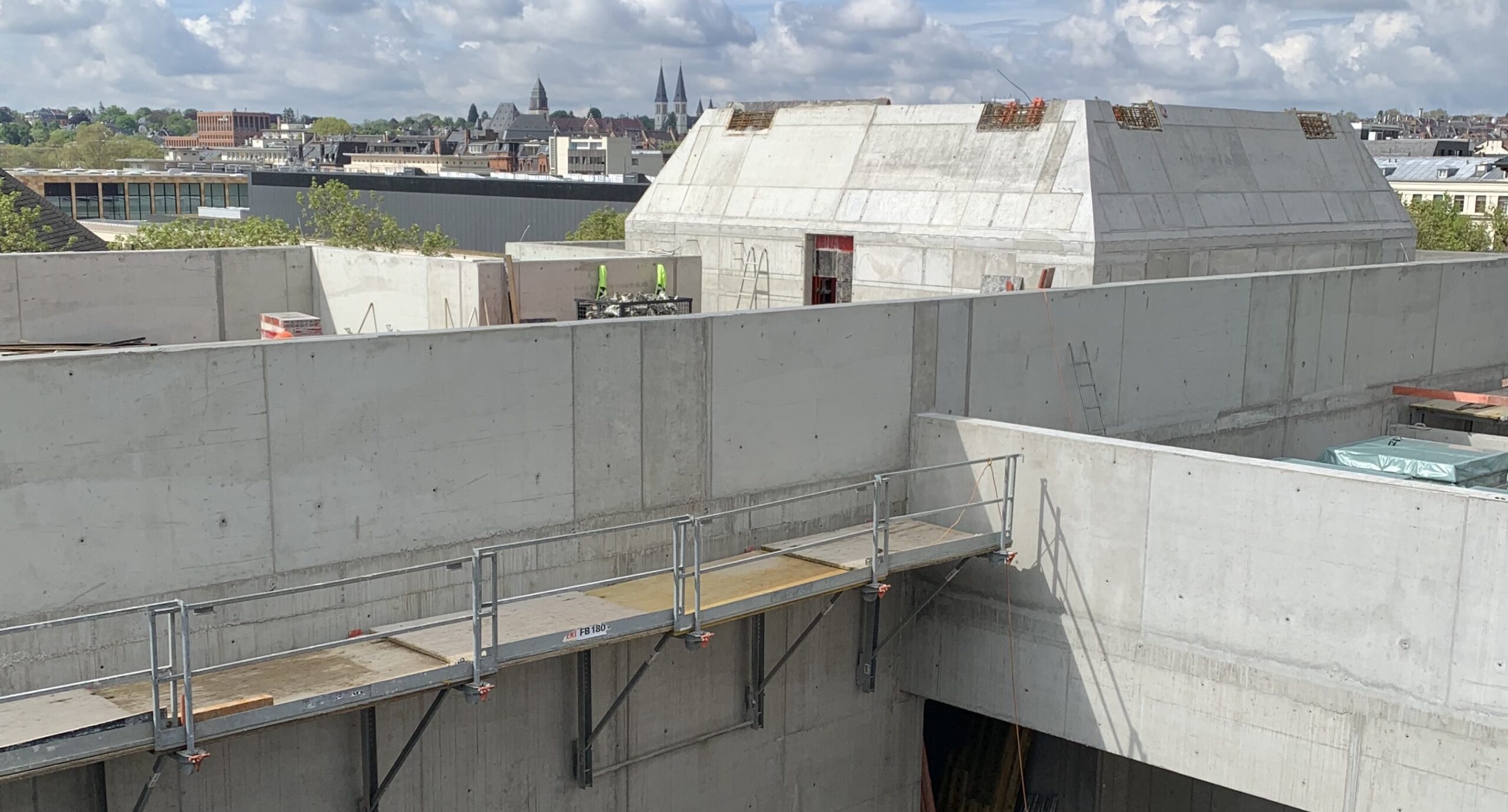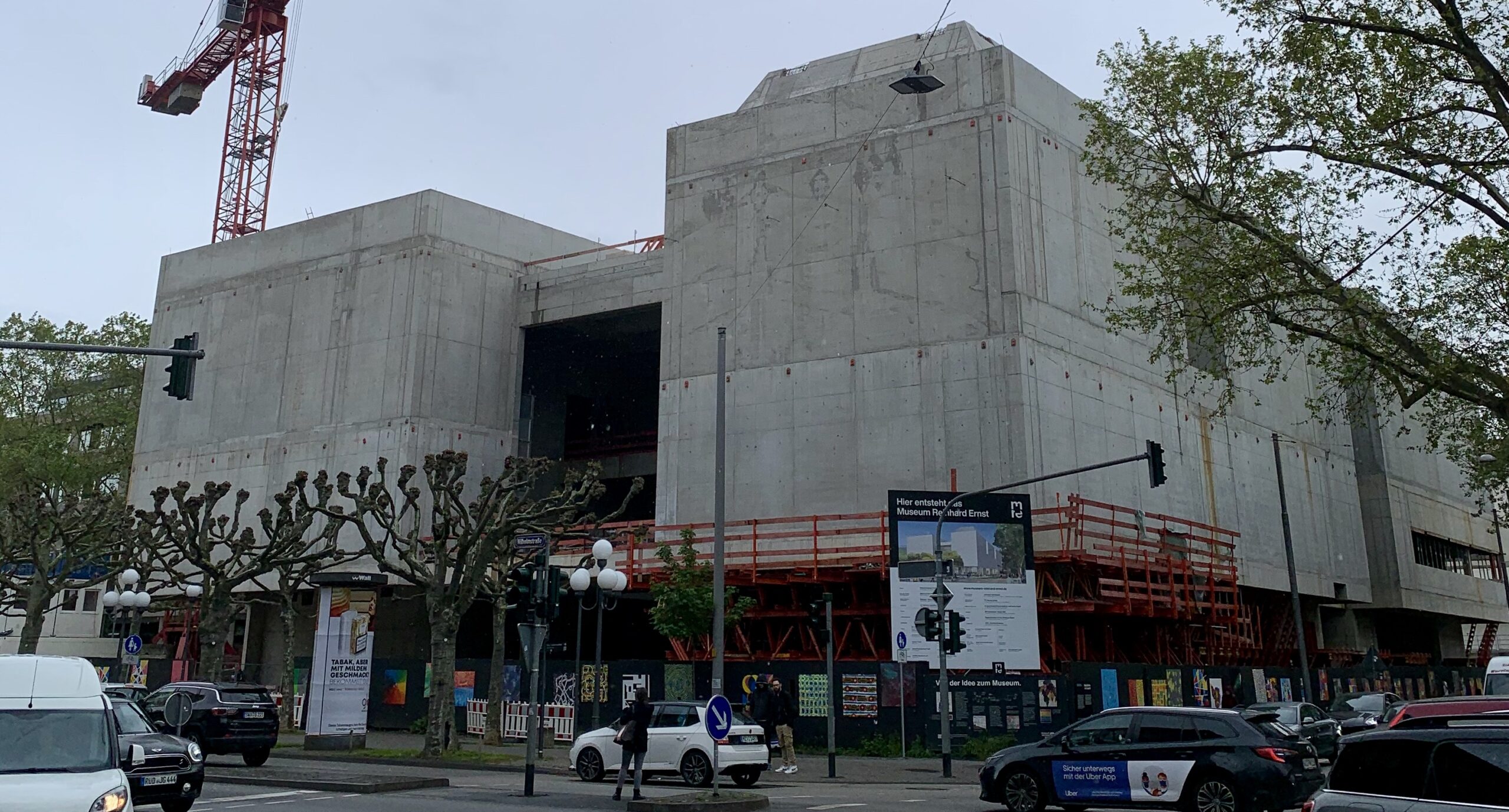 The Reinhard & Sonja Ernst Foundation is building a museum for abstract art at Wilhelmstrasse 1 in Wiesbaden. Approximately one year after finishing the concrete floor slab, work on the shell structure has now been completed. At the end of April, after casting the final concrete ceiling slab of the building designed by Pritzker Prize winner Fumihiko Maki, the roofers could begin their work. A skylight on the roof at the corner of Rheinstraße and Wilhelmstraße now tops the 13-metre-high exhibition space. schneider+schumacher Bau- und Projektmanagement GmbH is responsible for the museum building general planning, while designs for detailed planning have been delivered by Maki. The completed shell is 65 metres long, 45 metres wide and 28 metres high, measured from the underside of the base-plate to the top of the parapet.
The first work of art was moved into the museum at the beginning of May, using a construction crane to lift the two-part sculpture "Pair" into the upper floor. The placing of the sculpture by the artist Tony Cragg – it is 6.5 wide and 6 metres high and weighs some six tonnes – could only take place now via an opening in the building shell, which will later be glazed in. In order to accommodate the sculpture, engineers had to recalculate the statics of the sculpture's future location in the building.
From September 2022 onwards, collector Reinhard Ernst's extensive collection of abstract art and other artworks will be on display in an exhibition area covering approximately 2,000 square metres. A construction site webcam provides updated photos every hour.