Back
05.11.2020 - Notes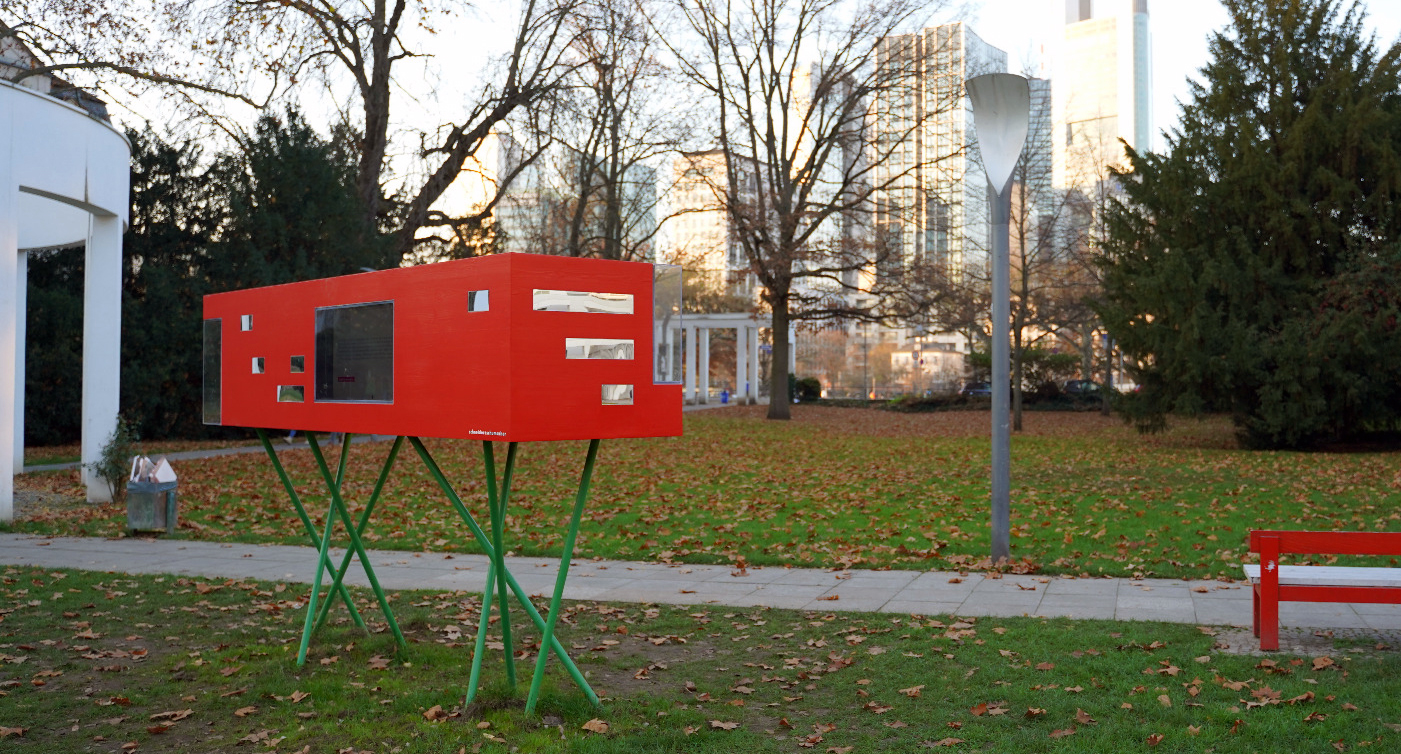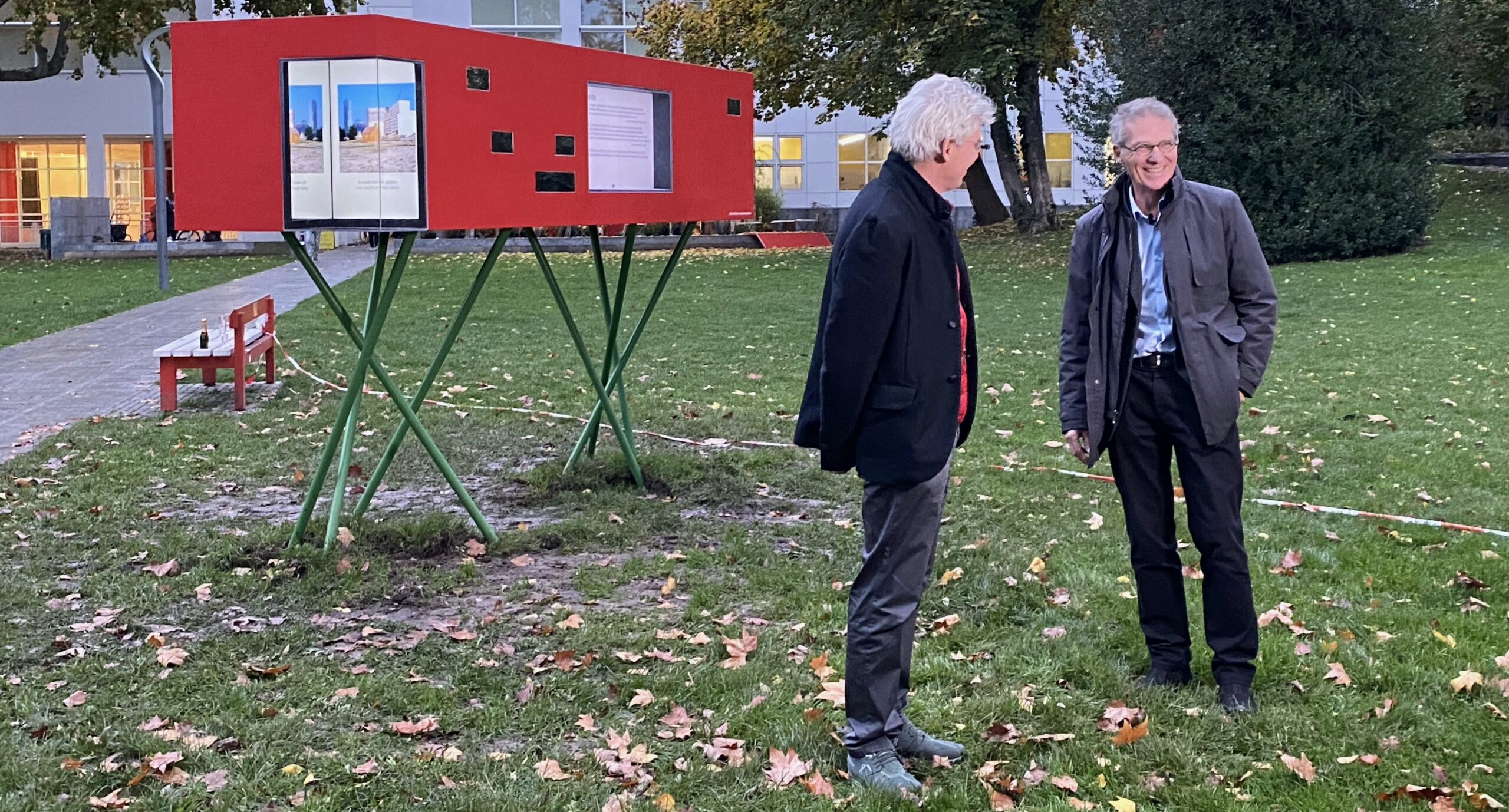 From May to August 2021 Frankfurt's Metzler Park will provide the venue for the exhibition tinyBE, displaying nine habitable sculptures by international artists in a public space. The tiny Info-Box has already been set up, and its monitors announce visionary ideas for new ways of living.
It is already the third Info-Box in schneider+schumacher's history. The first one was a walk-in billboard announcing the transformation of Potsdamer Platz in the centre of Berlin in 1995, and it thus became a symbol of reunification. The Westhafen Info-Box was erected in 2001 and provided information about the development of this district in Frankfurt. 
In this video, Till Schneider and Michael Schumacher present the new tiny Info-Box.