Back
New child day-care centre and school sports hall
24.05.2023 - Notes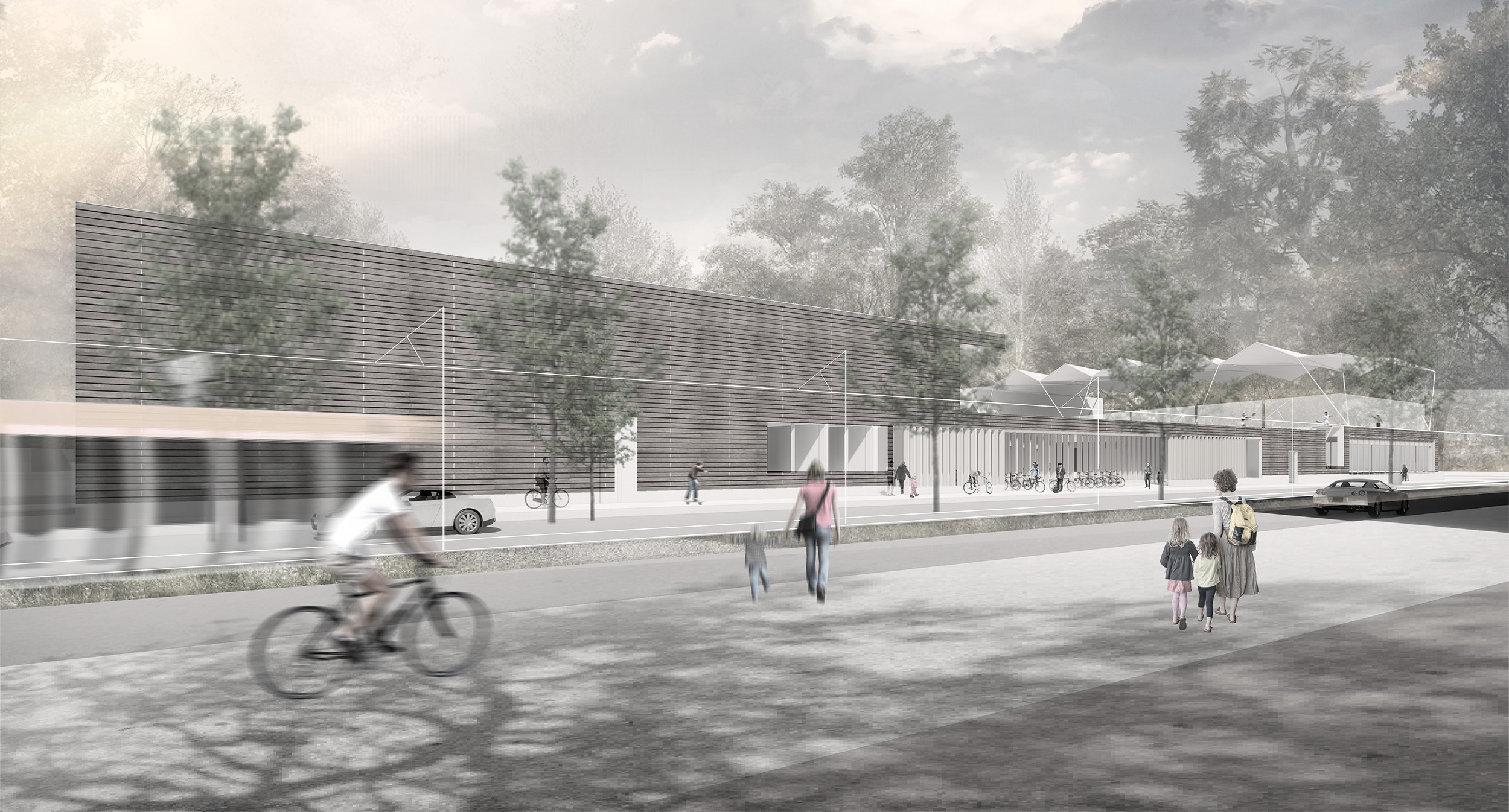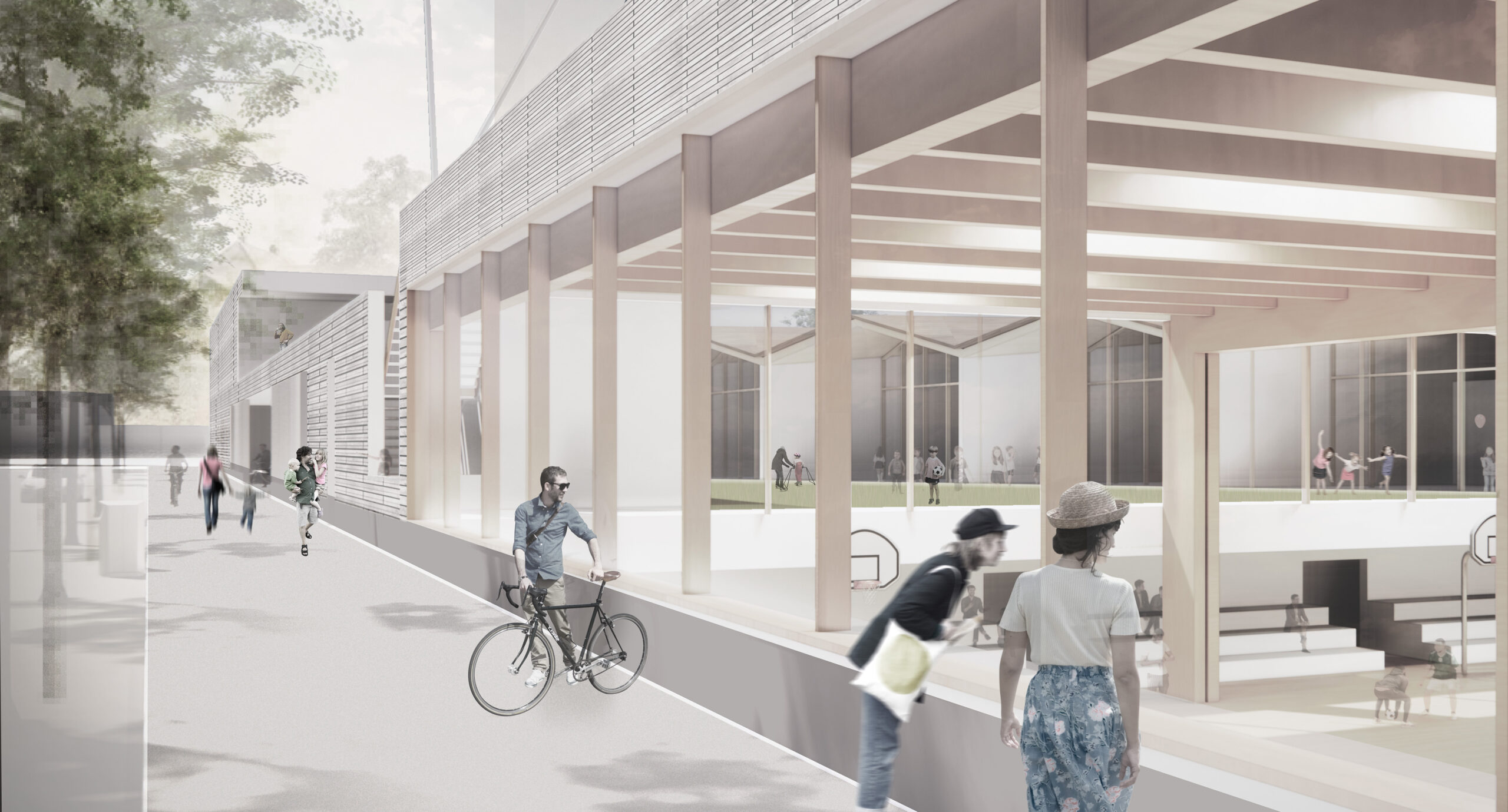 A design by schneider+schumacher has been awarded 1st prize in a competition set up by Mainzer Aufbaugesellschaft mbh (MAG) to build a child day-care centre and a three-field sports hall in Gassnerallee at the Mainzer Zollhafen. The competition jury praised the "successful urban composition within the triangular site area" and was unanimous in voting for the winning design. In particular, the day-care centre with its six exclusively ground floor group rooms received special praise. The sports hall will be made available to schools in Mainz city centre, and open in the evenings for club sports – with the option of courts on the roof for padel tennis.
 
The day-care centre and the three-field sports hall both have a special rôle to play in the Zollhafen district, which is otherwise dominated by residential and commercial areas. Till Schneider commented: "Especially in a high-density inner-city environment where children grow up in multi-storey buildings, we thought it important to arrange all the kindergarten groups on the ground floor, each in their own little 'house' with direct access to outside space. We are happy that we succeeded so convincingly, despite the tricky layout of the site and the three-bay hall, which predetermined how the spaces should be organised". The sports hall is buried in the ground up to impact level. As a result, the skylight glazing forms a façade that helps the street space and, for example, contributes towards illuminating the surroundings in the evening. All construction work below the water table level specified for the Zollhafen area is designed to be watertight. Above this level, wood will determine both the construction technique and the atmosphere.
MAG acquired the property from Zollhafen GmbH & Co.KG in 2022. Following completion, the city of Mainz intends to rent the building ensemble and has also secured a purchase option. The 4233m2 site, wedge-shaped like a piece of cake, is located not far from the harbour quayside where the gleaming gold PANDION DOXX residential building with its double X structure – planned by schneider+schumacher – was already completed in 2021.